Shared Ownership
Shared Ownership is a great way for you to get a foot on the property ladder if you can't afford to buy a home outright on the open market.
It can take away the pressure of having to save for a high deposit, or having to make large mortgage repayments.
Essentially, it means you'll be buying a share of your home – usually between 25 percent and 75 percent - and paying an affordable rent on the remainder.
For example, if you was to buy 50% share of a home worth £200,000, this could be a 5% deposit of £5,000 and a mortgage of £95,000 on the remaining 45%, you will then only pay us an affordable rent on the remaining 50% share. The rent that you will pay us will also include buildings insurance and management company charges, if applicable.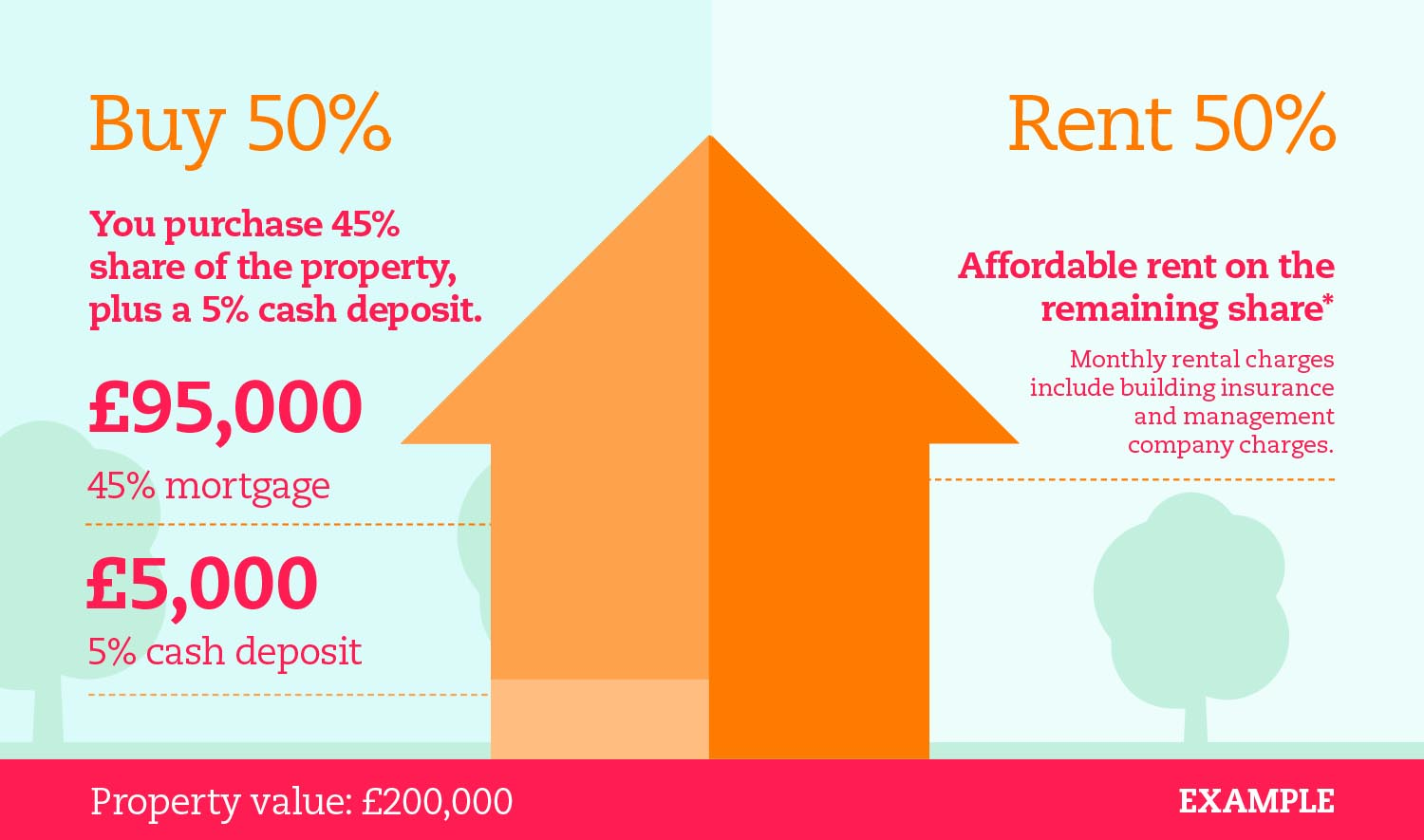 This means you get the home that you want, at an affordable price and through a monthly repayment that's achievable.
Deposits for Shared Ownership properties start from as little as five percent. Your mortgage is based on the percentage share you own in the property.
Give us a call and we will be happy to talk you through your options - 0345 601 9095.
And when the time comes, if you are ever in a position to staircase your property or sell your home, we are here to help. You can find some helpful information about selling your share here.

To qualify for Help to Buy Shared Ownership, you will need to meet the following criteria:
You can't afford to buy a home on the open market
You have a household income of less than £80,000 per year
Applicants are primarily expected to be first time buyers, although applicants who currently own or have previously owned a property may be considered for the scheme
You are at least 18 years of age
You have a good credit rating
You have at least £1,500 savings to cover one-off costs involved in buying your new home such as solicitor costs. This does not include any mortgage deposits, developer reservation fees or stamp duty (if applicable). Most schemes will require you to have a deposit of at least 5% of the share you are buying.

What is Shared Ownership?

Don't just take our word for it - take a look at what some of our customers have said about Shared Ownership