Jo recommends Shared Ownership "in a heartbeat"
Bluebell Place is a few miles north of the cathedral city of Peterborough, in the desirable village of Eye Green. This quiet, rural spot brings its residents the best of modern convenience and countryside living, set in close proximity to an abundance of local amenities as well as a beautiful nature reserve.

Jo said: "I would recommend Shared Ownership through Longhurst Group in a heartbeat."
---
"I believe it was fate!"
Those are the words of a new homeowner on our Bluebell Place development in Eye Green, near Peterborough.
Jo Turney bought a 65 percent share in a three bedroom semi-detached home on the development for £149,500 after the breakdown of her relationship.
She said Shared Ownership hadn't really crossed her mind, but the affordability of it made it the ideal way of getting back on the property ladder.
Jo said: "I wasn't originally looking into Shared Ownership, but this house came up at just the right time as my previous house was sold as I was separating from my husband.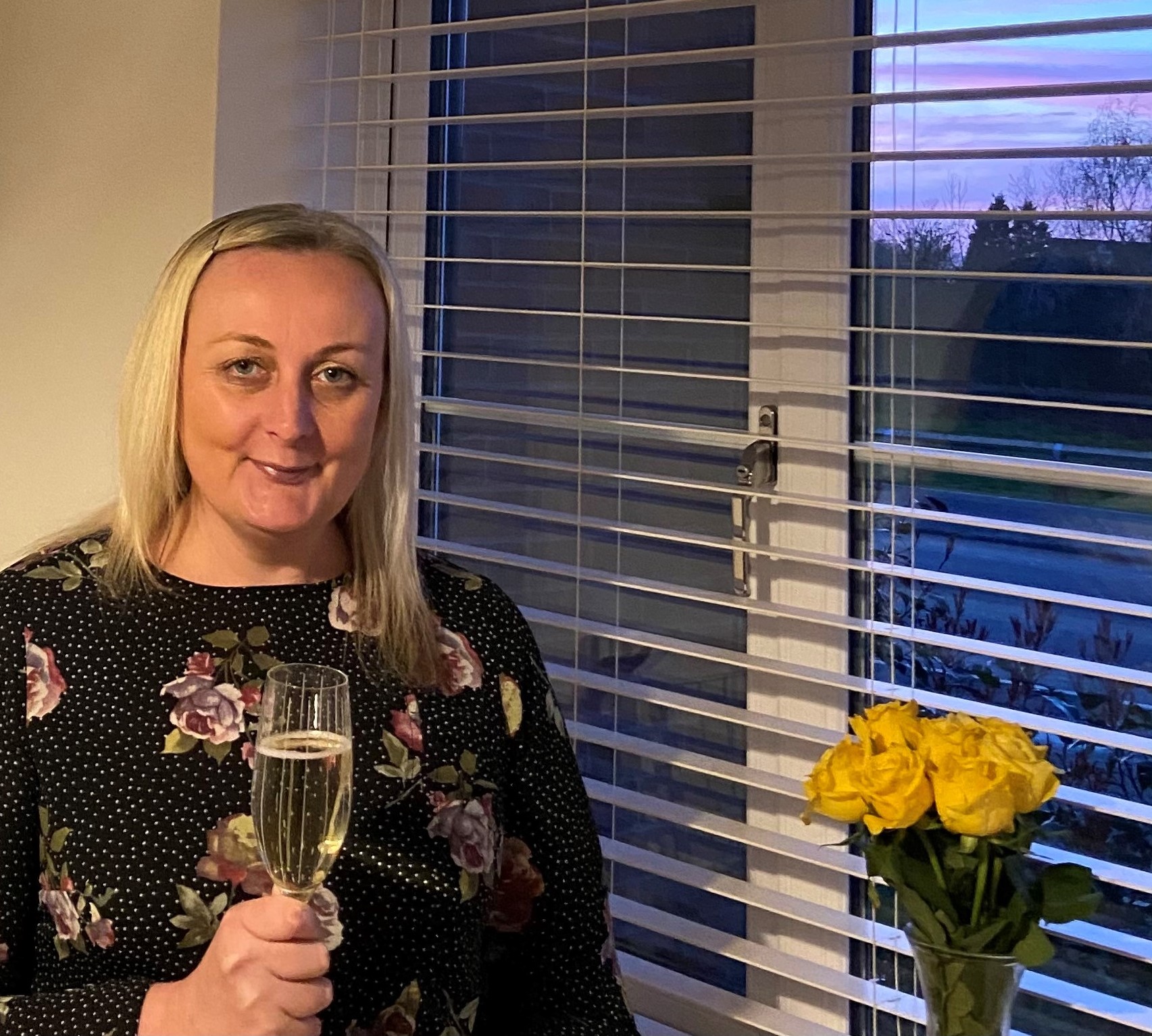 It was an affordable option for me. I'd had my eye on the area for a while and then somebody pulled out of buying this house, so I applied and was successful. I believe it was fate!
"Shared Ownership has definitely made it more affordable for me.
"I'll look to increase my share too until I've purchased the property outright."
Jo said she's always liked Eye village and that it's a perfect location for village life, while also not being too far from the city of Peterborough.
She added: "The property is in a perfect location. I have amazing views of a nature reserve and it meets my needs fully. I love it and feel so at home already.
"The development is amazing. Everyone's so friendly. I'd only been in the property an hour and a lovely neighbour popped over with a card and flowers! It's so friendly and peaceful."
Jo added that she'd experienced excellent service from the Longhurst Group Sales Team throughout the buying process.
She said: "It was excellent service throughout. I dealt with Lauren who was so helpful and she came back on any questions so quickly.
"They helped me with everything I needed and asked for. I couldn't fault the service from start to finish.
Shared Ownership is a great way to get on the housing ladder if you're a first-time buyer or, like me, after a relationship breakdown it's an affordable option.
"The whole process was so smooth from start to finish and I would recommend Shared Ownership through Longhurst Group in a heartbeat."