Family's delight after Shared Ownership purchase on Heron Park
"The buying process was stress free and smooth. Everything was dealt with very efficiently, with regular updates throughout."
Those are the thoughts of Sharon Johnson*, 37, who's recently bought a 50 percent stake in a Shared Ownership home on our Heron Park development in Boston.
Sharon, who's living with Steven*, 47 and their two children Robert*, 10 and Alice*, 8, were attracted to Heron Park due to its location and the quieter environment in which to live.
"We liked that it had a big garden, which isn't often the case with new-build homes," Sharon added.
"It had a nice layout with an en-suite bathroom and a beautiful kitchen.
"Affordability was the most important factor for us and the fact that the monthly payments are way less than the average rent these days is great.
"This means that we're still able to enjoy our hobbies, days out and holidays without compromising any of it.
"We're over the moon with our purchase!
"It's such a lovely and spacious home and we're looking forward to welcoming our friends and family once the decorating is done.
"We're also excited to get a hot tub in our back garden which was previously impossible due to the small size of our previous garden."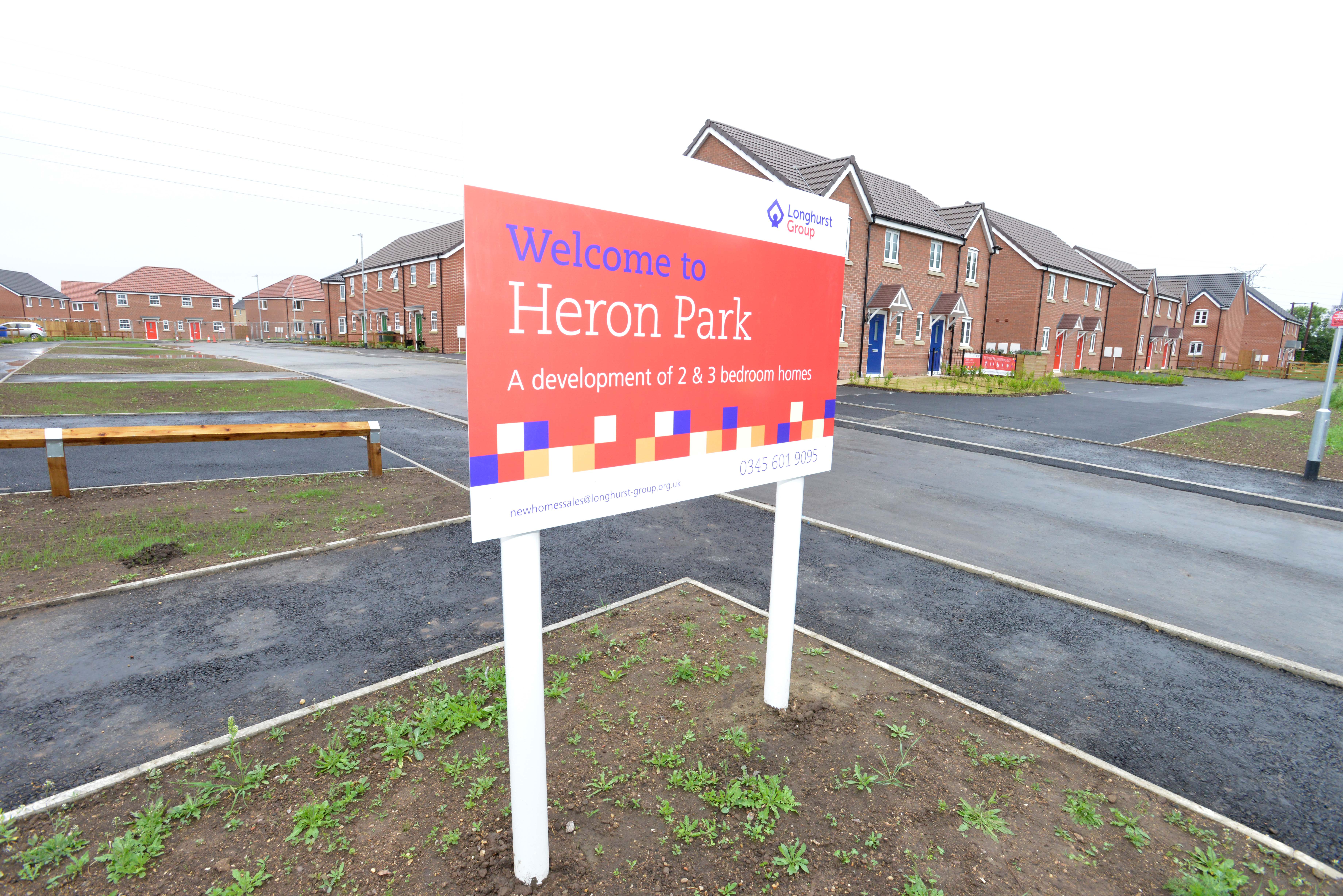 Sharon said that the process of buying a home through Longhurst Group was hassle free and praised the work of colleagues in the Sales Team.
"At the same time as buying the house, I was able to carry on with my studies at university, complete my assignments and work without having to worry about the buying process of our new home," Sharon added.
"The service that we've received was exceptional and it's all thanks to Katie [Street, New Homes Officer].
"Our experience started with the viewing of the show home on site. We were greeted with a friendly smile and were received in a very professional manner.
"The viewing of the property was handled in a very professional way and the application process was explained very clearly and precisely.
"Throughout the process of our purchase, we've been kept informed on a regular basis by Katie, and we believe that she's gone the extra mile both in promoting the development and the service being provided.
"We'd definitely recommend considering a Shared Ownership option as an affordable way of getting onto the property ladder.
"It can be done without compromising your holidays and all those things that you love.
"Compared to renting a home, which offers no security, you're not only paying less but also investing in something that's yours."
*Names have been changed
---
 For those interested in a home at Longhurst Group, how can they get in touch to find out more?
 We'd love to speak with anyone who is interested in finding out about Heron Park and there are several ways you can contact us at Longhurst Group. We have a dedicated sales line: 0345 601 9095 as well as email: newhomessales@longhurst-group.org.uk
There is also our our Facebook and Instagram pages.
You can also register your interest on our website and add your details to our mailing list, which means we will keep you up to date with notifications and further information about the development.