We're proud to be investing in you and your communities
We're committed to providing services that go beyond those of a traditional landlord and our Community Investment Team is focused on supporting the health and wellbeing and economic resilience of the communities we serve.
Supporting community organisations
At the start of the pandemic, our Community Investment Leads went to work identifying those vital community services that really needed our support.
Unsurprisingly, food banks were clearly very much in need. You can see how we supported their work on the next page.
In the weeks and months ahead, we aim to do even more to support these vital community services that we recognise may struggle to keep afloat as society returns to some kind of normality.
We'd love to hear your views and comments on how you think we can support your community and those essential community services in the future.
Please feel free to contact our Community Investment Team with your thoughts and ideas at citeam@longhurst-group.org.uk
The Improving Lives Hardship Fund
We've also launched the Improving Lives Hardship Fund, which is providing much-needed practical support to those individuals and families that have found themselves struggling throughout this period.
The new Customer Wellbeing Hub
Earlier this year, we launched our new online Customer Wellbeing Hub. The Hub hosts a wide range of help, support and guidance for you and your family as our customers.
It covers a range of support and guidance in relation to your emotional, physical and financial wellbeing. It can signpost you to specific services to help you in areas such as mental health support and independent debt advice.
In most cases, you can either be referred to these services by one of our frontline officers in Housing, Care and Support or Leasehold, or self-refer via the Hub.
We'd encourage all our customers to visit our Customer Wellbeing Hub. Whether you need support, information and guidance today, tomorrow or in the future, it's good to know what we offer.
Meanwhile, our Community Investment Team very much look forward to working with you moving forward to make our communities as strong as possible and support the fantastic work that has been taking place locally.
---
Meet the Community Investment Team Leads
Longhurst Group's Improving Lives 2025 strategy sets out how we'll improve the lives of our customers and make your communities better places to live in.
That is why we've launched our new Community Investment Team.
We've a Community Investment Lead covering each region we operate in and these colleagues will work closely with communities to improve relationships, develop services and enhance the places you live.
Meet each lead below:
Sue Crask - East region

I'm really privileged to be part of a team which hopefully will be at the forefront of delivering our Improving Lives strategy. I'm really looking forward to working with our customers in our communities.
Maurice Hegarty - West region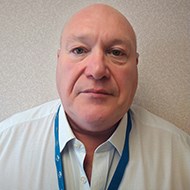 I'm looking forward to any time a customer says: "Thanks, that's really helped." I'm excited to be working for a Group that has taken this step.
Sareeta Sharma - South region

I can't wait to achieve success through collaborating and forming partnerships with our local communities, operational teams and stakeholders to identify local needs and highlight issues that can be addressed and supported through Community Investment initiatives.