Emma's head shave success
One of our colleagues 'braved the shave' and raised hundreds of pounds for a hospital ward where her sister is receiving treatment.
Lettings Advisor Emma Morley decided to go for the new look to raise money for Waddington Ward at Lincoln County Hospital after her sister Michelle was diagnosed with leukaemia.
She raised more than £900 which will be used to buy items from the hospital ward's Amazon Wishlist.
Emma, pictured below, said: "It went really well.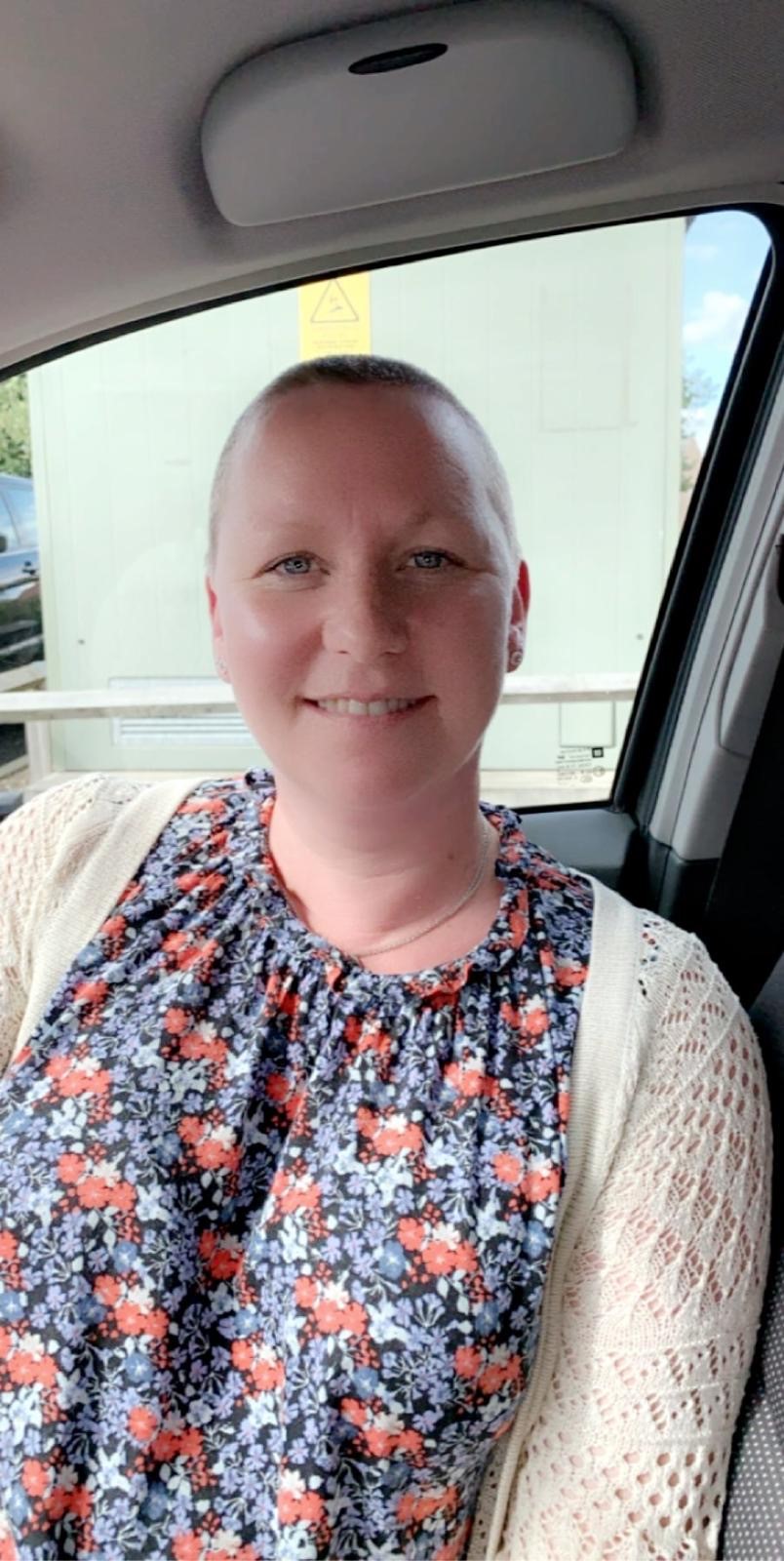 I must admit, I was sweating before I went in and I was a bit nervous. They started on the back of my head and I saw my daughter's face drop in the mirror, but it was fine in the end.
"I don't think it was as bad in the end as I'd worked myself up to believe it would be."
Emma's sister, who is a midwife in Lincolnshire, has been undergoing treatment at Waddington Ward after her sudden diagnosis during the Coronavirus pandemic.
Emma decided to have her head shaved after discovering she wasn't able to be a bone marrow stem cell donor for Michelle and wanted to do something in solidarity.
Emma added: "It's a bit cold, but I don't mind it actually!
"The first person I went to see afterwards was my sister as she'd been out of hospital for a few days and we got a picture together.
"She was all smiles from it being done and it's created something new for us to talk about. We were chatting about different headscarves.
"I'm proud of what I've done and it's achieved exactly what I wanted to do. I'm delighted to have beaten my initial fundraising target."