Doe hailed as 'lifesaver' for CPR actions
A colleague has been praised for saving the life of a customer at one of our sheltered housing schemes in Lincolnshire.
Doe Herrick, Scheme Manager at Church View in Nettleham, was carrying out her morning welfare checks on residents when she discovered one lady who was lethargic in bed, but otherwise okay. After returning later that day to double check on her welfare, she found that the lady had become unresponsive, leading to Doe calling for an ambulance.
Doe was asked if she could begin CPR on the lady and, as a former nurse, she got into action.
The customer was revived and taken into hospital and is now recovering back at home.
Doe said: "I do my morning calls every day since lockdown – I carried it on when I got back to work to check they're all okay.
"This lady was in bed and although she didn't speak to me, her eyes were open and she blinked, so I thought she was simply tired. I left her a little while before going back to check.
"When I returned, she was in bed and her eyes were closed. I couldn't raise her at all and she was unresponsive. I called 999 and they said they'd send an ambulance. After about five or ten minutes, her breathing had stopped, which I knew wasn't a good sign, so I called the ambulance again and the lady asked me if I knew CPR.
"As a former nurse, I do, so she asked me to start it and I kept it up for 13 minutes. My only problem is I broke
my neck last year and have had seven operations on my knee so have to do it from a standing position.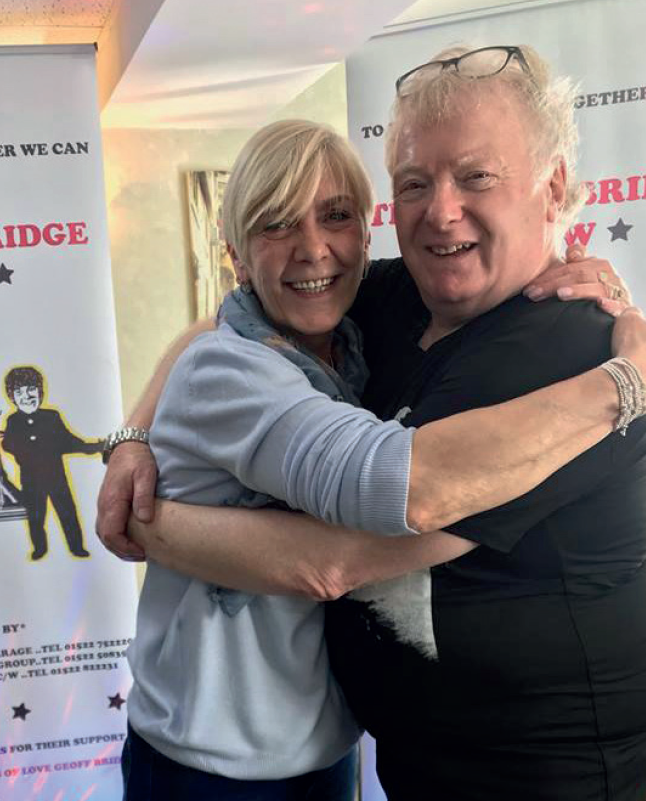 When it is a matter of life or death, I forget what I have wrong with me and go into auto-pilot.
"When the paramedics arrived, they said had I not been there and done what I did, the lady would've died."
After treatment, it was believed the lady had suffered a hyperglycaemic attack and become unconscious.
Doe added: "Nothing ever fazes me as I've seen it before. I'm very matter of fact and get on with what I have to do until somebody takes over. Nothing gets me into a flap.
"There's a sense of pride in what I have done. Her son thanked me later on.
"I know it is not in my job description, but I've been here over 30 years and it is what I do.
These residents always come first.