Improving Lives update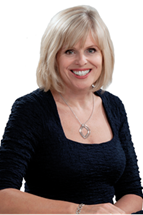 Welcome to the summer edition of our stakeholder newsletter.

It remains a tough time for our sector, and we continue to navigate a series of challenges as we do everything we can to improve the repairs service we provide to customers and enhance their experience.

To address these issues, we've introduced a second support tier of contactors to help us reduce the backlog of outstanding work and respond to new enquiries more quickly. You can find out more about this new approach below.
In this update, we also bring news of some of our latest development activity, a transformative new project we've launched to improve energy efficiency and you can hear how our Independent Living Service has made a positive difference for one of our customers.  

Our customers remain our priority and we're determined to improve the service they receive as soon as we possibly can.  
As always, thank you for reading and for your ongoing support.
Julie Doyle, Longhurst Group Chief Executive
---

We'll be at Housing 2023!
Marcus Keys, our Executive Director of Growth, Development and Assets will be speaking at Housing 23, Europe's largest housing festival.

Tuesday, 27 June Marcus will be explaining how the housing sector can respond to the increasing demand for accessible homes, a crucial commitment of the Harry's Pledge campaign, which we're a founding member of.  

If you're at the conference, and would like to see Marcus discuss this crucial topic with other panellists, more information can be found below. We hope to see you there! 

Date: Tuesday, 27 June 2023          
Time: 11:30 - 12:10
Session title:  Specialist Housing Stream: Designing and delivering homes for those with specialist housing needs
Theatre: Future of Living, Charter 2
Venue: Manchester Central Convention Centre, Windmill Street, M2 3GX.
---
---
Our customers and communities
---
Great partnerships
---
Providing the homes people want
---
Sign up to receive our Improving Lives update
---