Improving Lives update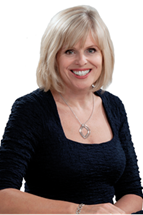 It remains a challenging time for the housing sector. The heart-breaking death of two-year-old Awaab Ishak in October 2020 - and the subsequent inquest finding that his death was caused by prolonged exposure to damp and mould in the social housing flat he lived in - put things into sharp focus.
We need to do more as a sector to tackle these issues and you can find out how we're responding, as well as the views of our Chair Jenny Brown on the challenges we face, in this update.
November's fiscal statement saw the Chancellor announce a capping on social housing rent at seven percent a year from 1 April 2023. Although this is the best outcome we could've hoped for, and we've since opted to raise rent by this amount, the increase to our costs due to high inflation means that we'll face further economic challenges which'll impact the way we work, the services we provide and our business objectives.
We know the cost of living crisis is affecting the economic resilience and health and wellbeing of our customers and we're continuing to provide advice and guidance through our Money Support Advisors and other key resources. Recognising the financial pressures people are under, and that our customers have been waiting on hold for longer than we'd like when phoning us, we've introduced a new freephone number. You can find out more in this update.
Regrettably, the repairs service we're providing continues to fall short of the standards we expect, and our customers deserve. Read on to find out how we're trying to tackle this. 
In this edition, we report on being awarded G1 V2 status following an In Depth Assessment (IDA) by the Regulator for Social Housing and the latest progress of the Harry's Pledge campaign. 
Julie Doyle, Longhurst Group Chief Executive
---
Our customers and communities
---
Delivering housing, care and support
---
Providing the homes people want
---
Great partnerships
---
Sign up to receive our Improving Lives update
---