Support from our Independent Living Service has made Peter's life 'much easier'
Nine years ago, Peter Hensman's life changed forever.
A diagnosis of the debilitating eye condition Keratoconus meant the former bouncer, 48, had to give up work and could never drive again.
His everyday life would never be the same and even the simplest of tasks around the home suddenly became more difficult.
Despite these challenges, Peter says the support of our Independent Living Service and some of the technology, grab rails and additional lighting the team has been able to install has made his life much easier.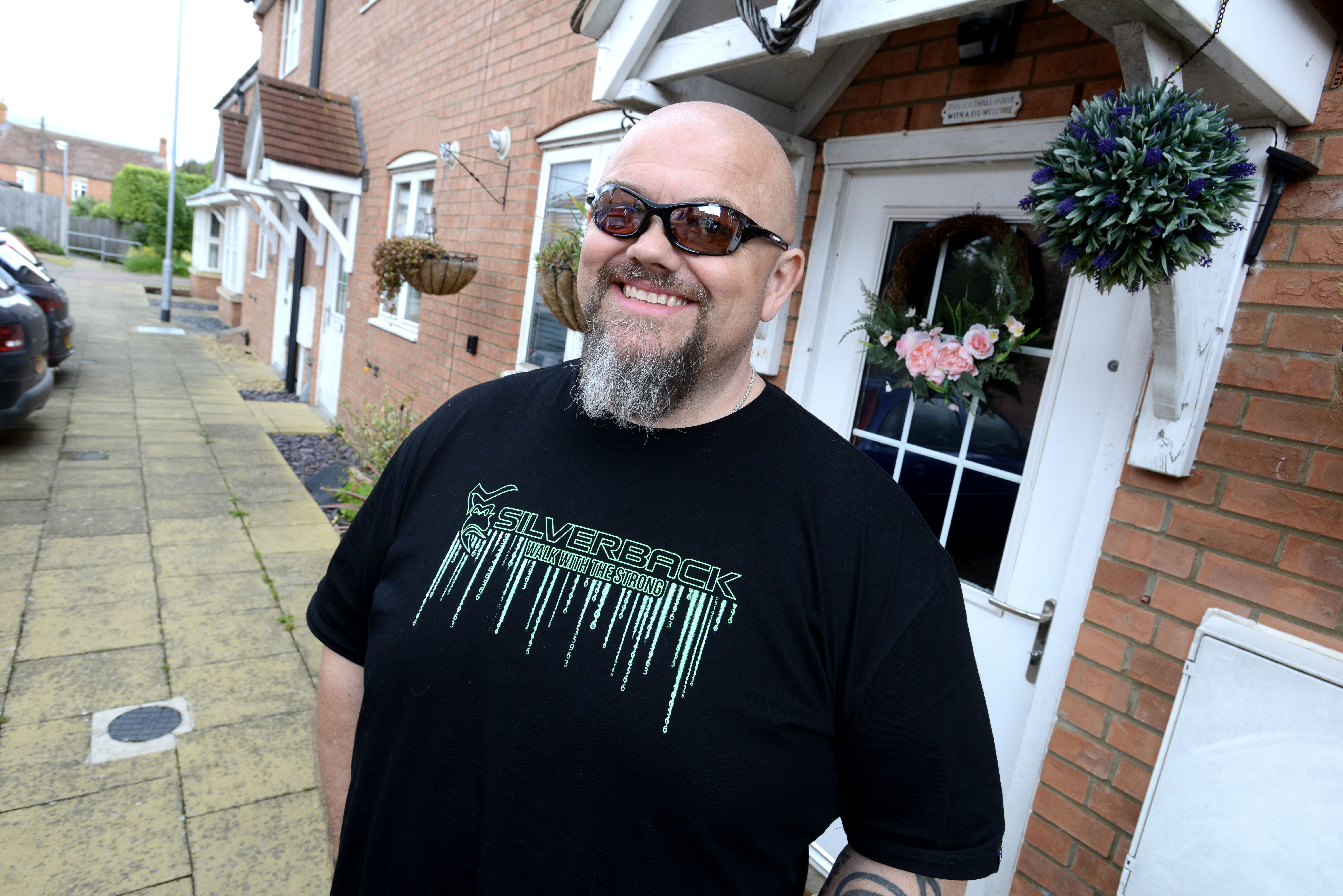 Peter said: "Keratoconus is an inflammatory eye condition where they eyeball goes cone shaped rather than round. It means that all my world is blurry.
"I don't really see any detail – people six feet away from me, I can't make out any details on their faces or tell if their eyes are open.
"I don't really go out on my own because of difficulties with traffic and things like that, so it's impacted my life in a big way.
"In the house, I couldn't do the cooking due to not being able to see if things were on the right temperature and seeing if things were actually cooked, so my wife has to do all that for me.
"Going up and down the stairs was a problem before I had the handrail. I slipped a couple of times and fell down the stairs and I've slipped coming out of the bath a couple of times, so that's why they put a grab rail on for me.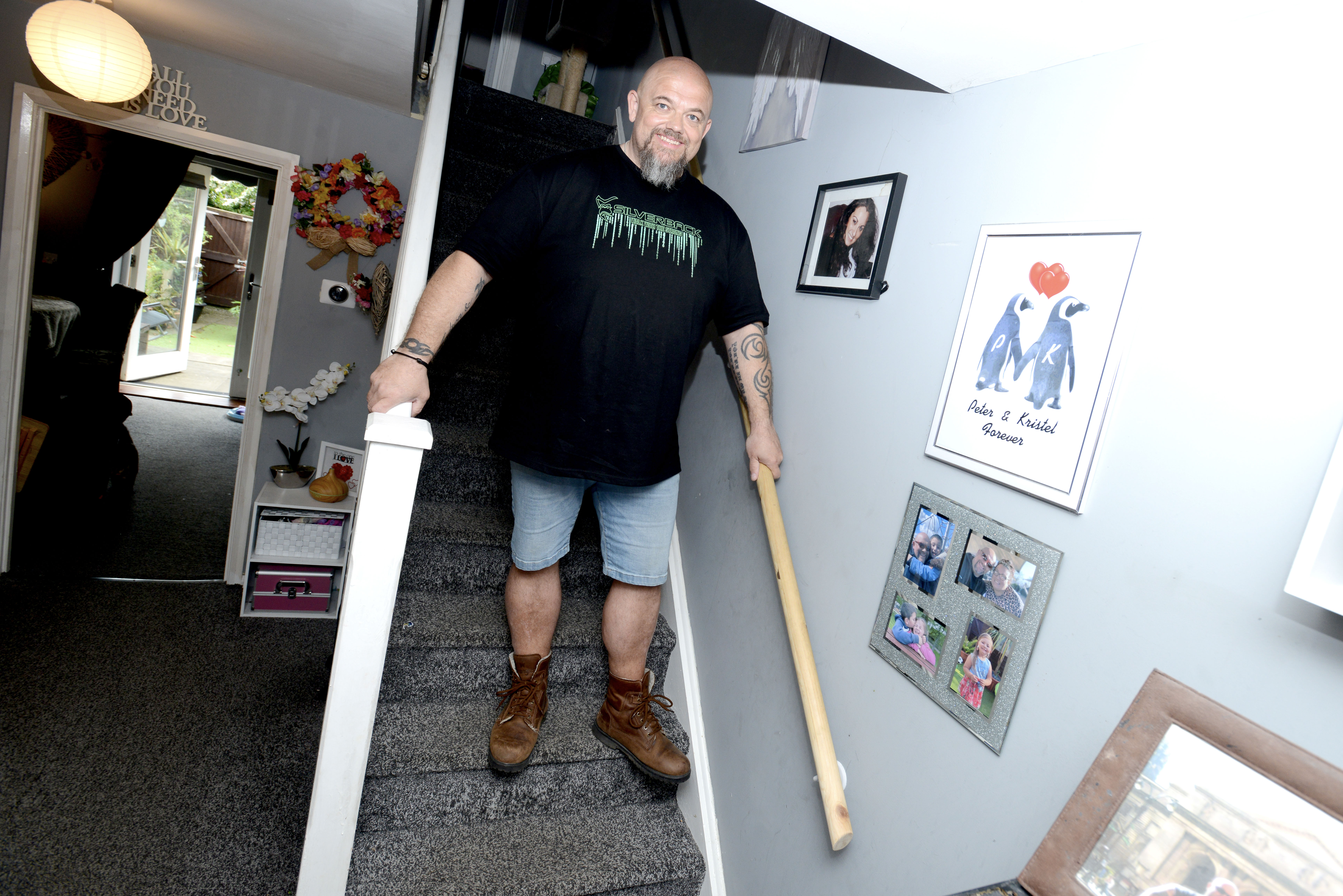 Winters were quite hard because the old thermostat we had wasn't backlit, it was tiny and it was digital so I couldn't work out the programming. That's when they told me I could have a Google Nest thermostat. It's big, it's bright, I can see what I'm doing, and it can be controlled on my phone so I can zoom in and programme stuff.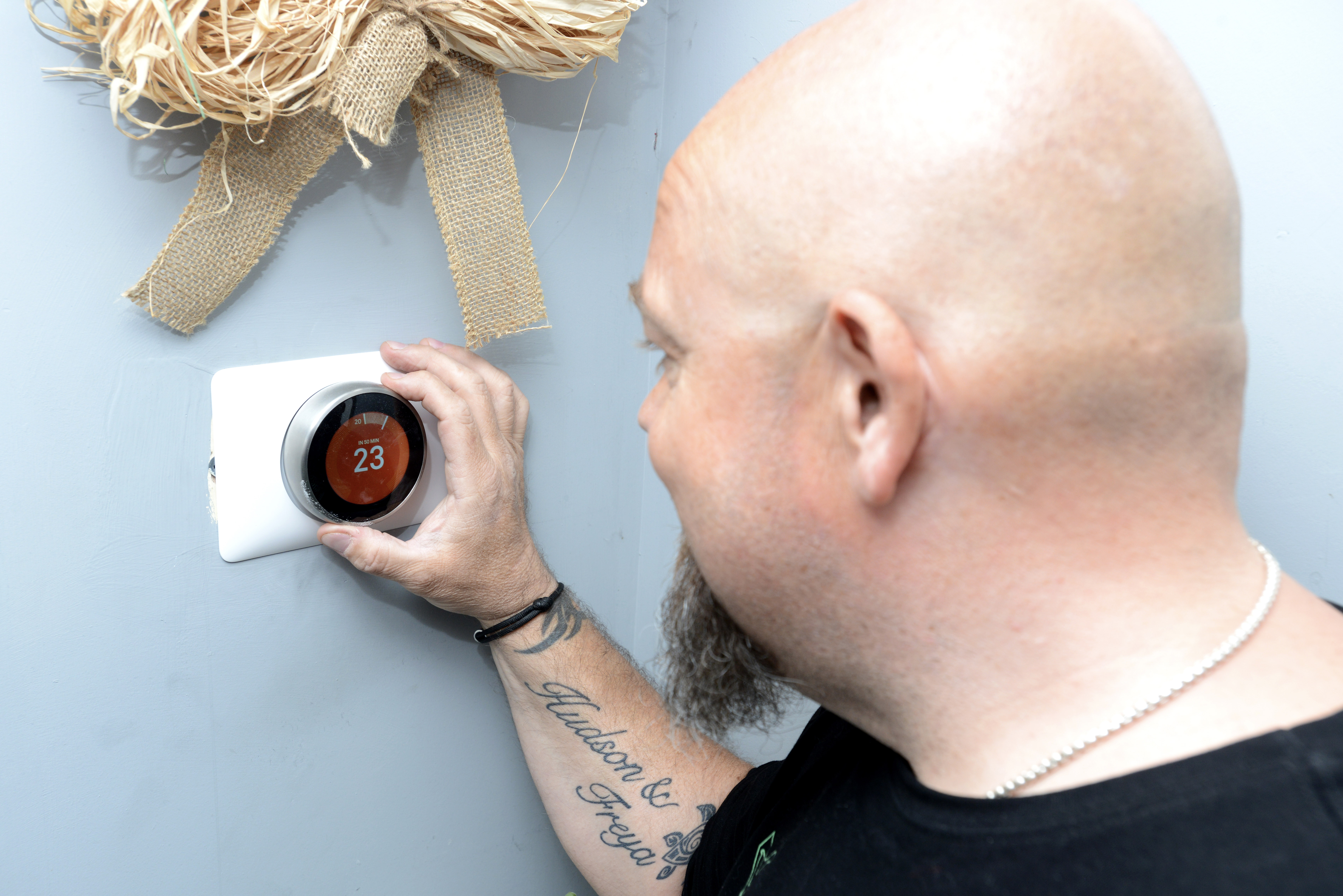 "It's made my life a lot easier."
Peter said he first discovered the support available to him through Longhurst Group after initially asking about converting his bathroom to a wet room.
He added: "We were worrying about the bathroom and I wanted to see if it was possible to get a walk-in wet room due to the trouble I was having getting in and out of the bath and slipping.
"It turned out that would be very expensive and I'd have to go through my local council to get a grant, but one of the Group's Independent Living Advisors said we could put a grab rail in.
"That worked perfectly, it was absolutely brilliant and I didn't need anything else. The kids were happy too as they could still have a bath!
"That's when they told me about the other things the Group could do too, including the hand rail and extra lighting.
"We were having some electrical work done and were told about the Google Nest and how good it was, so we asked if the Group could help.
The support I've had has helped me tremendously. The stair rail has given me so much more confidence when coming down the stairs.
"It's a lot better – before I have slipped at the bottom of the stairs and hurt my ankle. It's just been brilliant.
"I'm so grateful for the assistance that Longhurst Group has given us. It's made our lives a lot easier.
"I didn't even realise we could even get this sort of assistance but I'm glad we looked into it and we've got some good things out of it that has really helped with day-to-day living."