Improving Lives update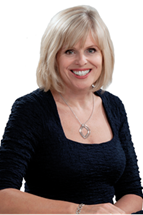 In this edition, we showcase our 2021/22 annual report and financial statements. Entitled 'Moving Forward' and presented in more interactive and engaging way, the report covers the challenges we've faced in recent years and how we're responding, while also featuring a series of uplifting customer stories that demonstrate how we're continuing to improve people's lives.
As well as the challenges we've faced there are other reasons to celebrate as we've again ranked highly in Inside Housing's Biggest Builders survey as we move closer to our target of building 1,000 new homes a year by 2025.
You can also find out about the steps we've taken in response to the cost-of-living crisis and we share news of our newly appointed heating contractor.
This year has seen further significant progress with the Harry's Pledge campaign. I'm proud to see it go from strength to strength as we've worked together with other organisations to can make a real difference. You can find out about the progress we've made and how we're beginning to influence MPs, by watching the video included in this update.
We also have updates on our Huntington development, built using modern methods of construction, and our laptop gifting service which is helping customers in Northampton.
As always, thank you for reading and for your ongoing support.
Julie Doyle, Longhurst Group Chief Executive
---
---
Our customers and communities
---
Delivering housing, care and support
---
Providing the homes people want
---
Great partnerships
---
Sign up to receive our Improving Lives update
---