Coronavirus – latest information for Longhurst Group Colleagues
 

This page was

updated: 03/06/2021
This page includes key information and advice for Longhurst Group colleagues about how the organisation is responding to the Coronavirus (COVID-19) pandemic and the steps colleagues should take.
This page will be regularly updated as the picture changes so please continue to monitor this page for the latest information.
Page menu
---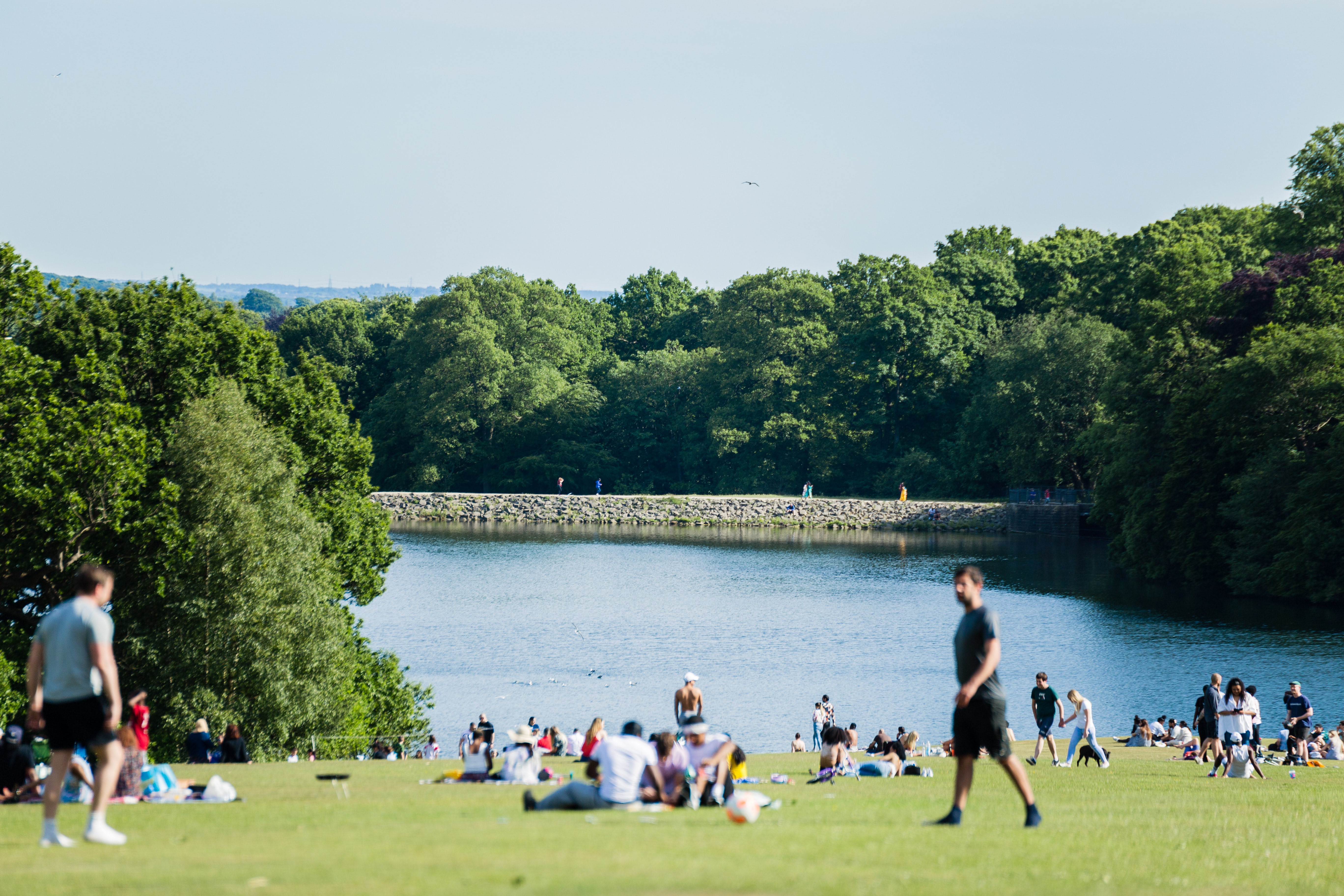 With coronavirus restrictions steadily continuing to lift, infection rates reducing, and the number of people being vaccinated increasing, we can look to the future with cautious optimism.
As we relish the opportunity to see family and friends, return to different forms of exercise, get a long overdue haircut, or enjoy a shivering outdoor beverage or two, life is beginning to feel more normal.
While there are so many reasons to be positive, including greater possibilities for colleagues to meet in person, it's crucial that we continue to do absolutely everything we can to keep each other safe and help control the virus.
This page includes information about how we can do just that, including guidance around using lateral flow tests, as well a reminder of the tools and support available to help people with their wellbeing.
---
Lateral flow tests – NEW 03/06/2021

As restrictions continue to ease and our connection with others increases, the Government is encouraging people to regularly carry out a lateral flow test to ensure we can safely take the next steps out of the pandemic.  The free rapid tests, which are now available to everybody in England regardless of whether they have symptoms, can be ordered online or collected from your local pharmacy or coronavirus testing centre. 

With one in three people that have coronavirus not displaying any symptoms, regular testing is essential for identifying new variants and stopping individual cases from becoming outbreaks.  

Anyone can now access the lateral flow tests for themselves and their family to use twice a week, in line with clinical guidance. 

Colleagues who are planning to attend an office or meet with other colleagues or customers are strongly advised to take a lateral flow test beforehand and only continue with their plans if a negative result is returned. 

Tests can be self-administered and results are shown within 30 minutes. Lateral flow tests will be made available at offices in due course but, to avoid unnecessary travel, colleagues are advised to take one at home on the morning of the day they've planned to attend an office or meet with others. 

If test results are negative, colleagues are reminded of the importance of continuing to follow all of the usual health and safety guidance in relation to coronavirus, such as maintaining social distance and wearing face coverings as appropriate. 

*Please note that if you've been in contact with someone who has Covid-19 symptoms or has tested positive for Covid-19, either since their symptoms started or in the 48 hours before their symptoms started, or in the 48 hours before their positive test result, you must follow the rules around self-isolation, even if you test negative on a lateral flow test.

If testing at home, people are required to register their results online or by calling 119. If you get a positive result, you should self-isolate and order PCR (polymerase chain reaction) test. You can find out more about this here. 

For more information about lateral flow tests and how to order them, please visit: https://www.gov.uk/order-coronavirus-rapid-lateral-flow-tests
---
Our offices – updated 03/06/2021

Colleagues are reminded that all visits to an office should be for essential work and agreed by their line manager.

If you've not yet been asked to return to an office, you should only visit if it's essential for you to do so.

Any visit to an office for essential use must be agreed with your line manager.

In line with the approach we've taken throughout the pandemic, if you're able to work from home then you should absolutely do so.

When visiting an office, please continue to follow the health and safety guidance in place, ensuring you follow the steps outlined below to keep yourself and others safe.
Before visiting
Before visiting an office, you must take the following six steps to prepare:
Only visit an office if it's essential for you to do so.
Agree the visit with your line manager.
Book a desk using the online booking form.
Familiarise yourself with the health and safety guidance.
Colleagues are encouraged to download and activate the NHS Track and Trace app.
It's strongly advised that you take a lateral flow test on the morning of your visit to an office, and only carry out the visit if you return a negative test. 
When visiting
If you're attending an office, it's imperative that you take responsibility for your own health and safety, and that of others.
When visiting an office, you must follow these three guidelines:
Sign the log-in book when you arrive and leave. Colleagues are also encouraged to scan the displayed NHS Track and Trace app QR code upon their arrival.
Use the hand sanitiser provided, follow the desk hygiene guidance and maintain social distancing at all times.
The wearing of face coverings when walking around the office is also encouraged.
More guidance can be found here. 
What to do if you test positive after visiting an office
If you test positive for coronavirus or are identified as having been in close contact with someone who's tested positive, it's imperative that you inform your line manager and People Services straight away. If you've visited one of our offices in the seven days prior to testing positive for coronavirus or being contacted by Test and Trace, please ensure you make People Services aware of this when you contact them.
Our offices – key information
The section below will be updated as and when further information is available.
---
Working in customers' homes

The latest government guidance makes it clear that tradespeople, including our contractors, can continue to enter people's homes.
 
We remain committed to providing both routine and emergency repairs, prioritising emergencies, as well as ongoing or planned work where it's needed, to keep customers safe and secure.
 
With the likelihood that our contractors will be affected by operatives testing positive for the virus or needing to self-isolate, we'll continue to review this position over the coming weeks.
 
All of our contractors will continue to follow health and safety guidance and have the necessary risk assessments in place to help keep customers safe and reduce the risk of spreading coronavirus.
 
Before agreeing to schedule an appointment, our contractors will check whether anybody at the address has coronavirus or is displaying any of its associated symptoms.
 
More information about the services we'll continue to provide our customers can be found here.
 
Social distancing guidance, risk assessments and other safety measures must continue to be followed in all settings.
---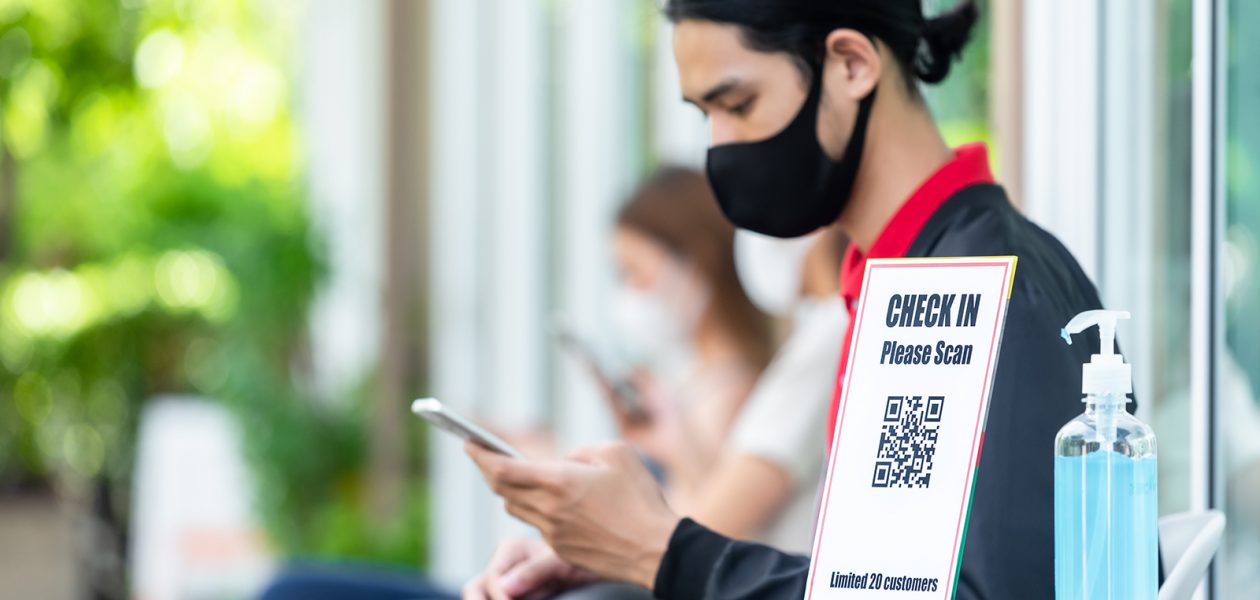 Coronavirus testing – updated 03/06/2021

If you have Coronavirus symptoms, you should arrange for a PCR test within five days of becoming symptomatic. Tests can be arranged at gov.uk/get-coronavirus-test. Lateral flow tests aren't designed to be used by those with Coronavirus symptoms.

If you're contacted by the NHS Test and Trace team because you've been in close contact with somebody who has tested positive, you must let People Services and your line manager know.

If the contact occurred during your work within a Care and Support service, whether that be with colleagues, residents or service users, a risk assessment will be carried out.

This will take into account the use (or otherwise) of PPE during the likely exposure, and you will be advised on the requirement to self-isolate.
NHS COVID-19 App – Track and Trace
The Government has launched a mobile phone app to support the NHS Track and Trace service.
 
The app is seen as a key part of the fight against Coronavirus in England and Wales.
 
The app is used alongside traditional contact tracing to notify users if they come into contact with someone who later tests positive for Coronavirus.

Unique QR codes have already been installed in the reception areas of the Birmingham, Boston and Rushden offices and this will be replicated at other offices soon.

If you're visiting an office, please ensure that you have downloaded the NHS Track and Trace app and use it to scan the QR code upon entering the office. Please also continue to use the log sheets provided in reception to sign in and out of the office.

You can find out more about the new app and how to use it in the videos below. 

Managers of Care and Support colleagues are asked to remind members of their team to disable the app or turn off their phones when working in our schemes – but only when they are wearing full PPE – so as to avoid false alerts.
---
Personal protective equipment (PPE)

Executive Director of Care and Partnerships, Louise Platt and Director of Care and Support, Bernadette Farrell, have recorded short videos to remind Care and Support colleagues of the importance of continuing to follow all of the guidance provided around social distancing and the donning and doffing PPE. 

Using PPE correctly

Our Director of Care and Support, Bernadette Farrell, has recorded a short video to remind Care and Support colleagues of the importance of continuing to follow all of the guidance provided around social distancing and the donning and doffing of PPE.

PPE – our guidance and processes

You will have heard about the struggles the NHS is having in providing adequate Personal Protective Equipment (PPE) to their staff.

We are facing challenges of our own but would like to reassure colleagues that we are prioritising the issue of PPE to where it is needed the most to ensure that Care and Support colleagues providing personal care, or those in close proximity with residents, have the right protective equipment.

As with key workers in other sectors, Care and Support colleagues who are providing services to customers but are still able to follow the government guidance around social distancing while doing so, have not been issued with PPE.

A dedicated team, set up to help us to maintain the best possible care and support service, is working hard to procure as much equipment as we can to help us through the coming weeks.

Louise Platt has also recorded a video covering the guidance and processes we have in place for PPE.
---
Living and working during the pandemic – updated 03/06/2021

Coronavirus: colleague wellbeing
  Coronavirus: colleague wellbeing
At Longhurst Group we understand the importance of supporting colleagues with their health and wellbeing, as well as enhancing their economic resilience.
To support colleagues going forwards, as well as helping you through these challenging times, we have created a page that outlines our free employee assistance programme and how you can access up-to-date financial information from CFED. Follow this link to find out more:
---
Coronavirus and travel – updated 03/06/2021

Essential travel

As outlined above, please don't travel between offices or other work locations unless it's essential. If you feel it's essential for you to travel, please speak to your line manager first and follow the relevant procedures.

Foreign travel
Longhurst Group's guidance
While we continue to face an uncertain and unpredictable situation, the Group would advise colleagues to think very carefully about making new arrangements to travel outside of the UK in the coming weeks and months.
Colleagues should follow government advice and avoid any non-essential travel to countries where quarantine measures are in place upon your return.
Colleagues travelling to any country should be mindful that quarantine restrictions upon your return to the UK could be introduced or reinstated at any point.
If you'd be unable to fulfil your normal duties during any quarantine period then – in line with government guidance – you're advised not to make new arrangements to travel outside of the UK, unless this travel is deemed as essential.
Colleagues who are able to work from home will continue to do so during any quarantine period following their holiday.
In line with previous guidance we've issued, if you made travel arrangements after 1 May 2020 and are not able to continue your role at home, you'll have to take additional annual leave, unpaid leave or a combination of both, to cover any quarantine period.
If in doubt, please discuss this situation with your line manager or speak to People Services for further guidance.
Government guidance - the current position
There has been a degree of confusion over Government advice about travelling to and from countries on the amber list. The most consistent message has been for people to avoid travelling to a country on the amber list unless it's for essential travel.
Travel outside of the UK remains limited and subject to the rules implemented by different countries. You should check government guidance on travelling to specific countries before your journey.
If you're travelling to back to England following some time out of the country, what you need to do upon your return depends on where you've been in the 10 days before you arrive.
If you've been in a country or territory on the:
Green list
You must take a coronavirus (COVID-19) test on or before the second day after you've returned.
Amber list
You must quarantine in the place you're staying (ie at home) and take two COVID-19 tests.
Red list
You must quarantine in a hotel and take two COVID-19 tests.
You can't currently enter the UK if you've been in or through a country on the red list unless you're British, Irish or you have the right to live in the UK.
You must follow these rules even if you've been vaccinated.
The latest list information about which countries are on which list can be found here.
Before booking a trip or travelling abroad, please check this list to see whether you'll be required to self-isolate or quarantine for 10 days upon your return.
If visiting a country on the amber list, you'll need to take the following steps:
Before you travel to England you must:
Take a COVID-19 test.
Book and pay for day 2 and day 8 COVID-19 travel tests – to be taken after arrival in England.
Complete a passenger locator form.
On arrival in England you must:
Quarantine at home or in the place you are staying for 10 days.
Take a COVID-19 test on or before day two and on or after day eight.
You can find out more about quarantine and taking COVID-19 tests here.
Children aged four and under don't need to take the day two or day eight test.
You may be able to end quarantine early if you pay for a private COVID-19 test through the Test to Release scheme.
---
Falling ill with Coronavirus – advice for colleagues – updated 03/06/2021
---
  Press enquiries
Should you receive a media enquiry, this must be passed on to Jon Reeves or Matt Dannatt in the Communications Team as soon as possible.
Colleagues should not comment or agree to being interviewed without the Communications Team being informed first.
In the event of a crisis or urgent media enquiry or interview request from a member of the media, at any time during the week, please contact:

Jon Reeves: 07436 538 292
Matt Dannatt: 07795 447 296

If the call isn't answered straight away, please leave a voicemail with clear information and contact details and the team will respond as soon as possible.
 Further questions
If you have any queries or concerns, then please speak to your line manager or alternatively contact the People Services team on the details below.
  01205 319 623
  Further updates
Communication updates will be issued on a regular basis, via email and on this page – longhurst-group.org.uk/coronavirus.
 Workplace Facebook
Workplace Facebook is a fundamental tool for colleagues to use to stay updated, keep in touch and continue to virtually work as one team. 
If you have not already activated an account on Workplace Facebook, please take this opportunity to do so as soon as possible. A dedicated group will be set up for all Coronavirus-related communications in the coming days.
If you need any support with using Workplace Facebook, please contact the Communications team.
---