Group Board
Longhurst Group has a Management Board comprised of nine members led by our Chief Executive, Julie Doyle. They are responsible for running the business and ensuring that it delivers good financial and operational performance to meet the needs of customers, regulators, commissioners and other stakeholders.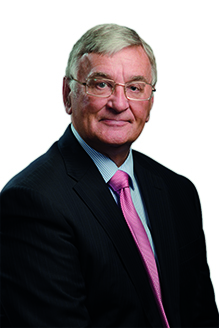 Bob Wilson - Chair
Assistant Director of the National Housing Federation for more than 10 years, Bob joined the Board on his retirement. After qualifying as an accountant 40 years ago, Bob amassed extensive experience within local government and the utility sectors.
Bob's primary concern is making a difference to the lives of customers. He believes that customer satisfaction is of the utmost importance. With a deep understanding of the challenges and opportunities that lie ahead, Bob contributes a wealth of knowledge and experience to the continued strategic development of Longhurst Group and consistently works towards realising the Group's ambitions of growth and excellence.
---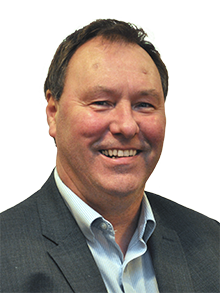 Clive Barnett - Chair of Libra
With 20 years' experience of the social housing finance market, Clive has amassed substantial knowledge of risk management, financial products and business development, as well as commercial real estate development. As the former Head of Housing Finance with RBS, Clive has been involved in many of the sector's major transactions, including the first stock transfers and the securitisation of the Housing Corporation Loan Book.
With a well-established reputation, Clive is widely recognised as a leading figure in the market and is a regular speaker at housing conferences.
---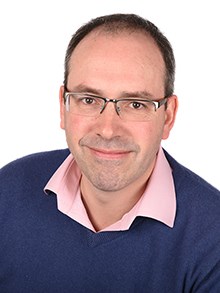 Daniel Elkins
With a wealth of experience from both public and private sectors, Daniel has built a consultancy business that specialises in large-scale transformational change, primarily for the NHS. Daniel started his career in banking, raising money for housing associations and other corporates. He worked for PricewaterhouseCoopers delivering large scale, global outsourcing contracts. Daniel joined a start-up IT services business as Chief Executive raising venture capital, developing it into a multi-million-pound business with global customers and operations in Europe, Asia and Australia.
A certified executive and founder of Productive People LLP, Daniel is passionate about how people can work together to produce amazing results.
---

Julie Doyle - Chief Executive
In less than three years as Chief Executive of Longhurst Group, Julie Doyle has ensured a strong platform for future success by reshaping the organisation, achieving considerable value for money savings and delivering substantial growth.
With over 25 years' experience in the housing sector, Julie remains committed to ensuring the Group continues to realise its ambition of being a leading developer that improves people's lives by providing high-quality housing and care and support services.
Since becoming Chief Executive in 2015, Julie has overseen a significant period of change that has included the 2017 merger with Axiom and the streamlining of 19 different boards and committees into one coterminous structure.
During Julie's tenure, the Group has maintained G1V1 status, returned record financial results and built over 800 new properties. Julie has also been instrumental in guiding the Group to adopt a more aligned approach that sees over 1,200 colleagues work together as 'One Team' with 'One Vision'.
---

Parmjit Dhanda
Parmjit has been a Minister in the Department of Education, Department of Trade and Industry and the Department for Communities and Local Government, where he had responsibility for local government, planning and the fire service.
He was also a founding board member of the Gloucester Urban Regeneration Company (2004-2010), which delivered the £1 billion regeneration of the Gloucester Quays. He has a wide range of interests and has been a trustee of several charitable organisations.
---

Pat Brandum - Chair of Keystone
With more than 30 years' working within the housing sector and local authorities across the Midlands, Pat, former Chief Executive of WM Housing Group, brings a wealth of knowledge to the Board.
Pat was instrumental in establishing the original West Mercia Housing Group in 1998 and oversaw the growth of the organisation through a series of mergers and new home developments, over the following 17 years.
In 2013, Pat won the Lifetime Achievement Award, at the Women in Housing Awards.
---

Stephen Wenham - Chair of Homes Board
Stephen has worked within the public, private and voluntary and community sectors across both the East and West Midlands. Key areas of work include SME business development, community engagement, social enterprise and urban regeneration.