Improving Lives - Your Views
As part of our vision to improve the lives of our customers, we designed a survey that asked you to select five areas where you thought we should focus our resources next, to shape the extra services that we deliver.
The survey went to all 14,000 email addresses that we currently hold and hard copies were made available at reception desks across the Group. A link was also shared on our Group-wide Facebook page.
The results so far tell us that you want a handyperson scheme as your first priority (you can read more about the introduction of this new service on page 14), followed by support for those customers who are living with physical difficulties and providing aids and adaptations to your homes.
The responses to this survey show us that we will need to work in collaboration with other agencies, our contractors and service providers to realise these aspirations.
Keep reading Our Voice for updates.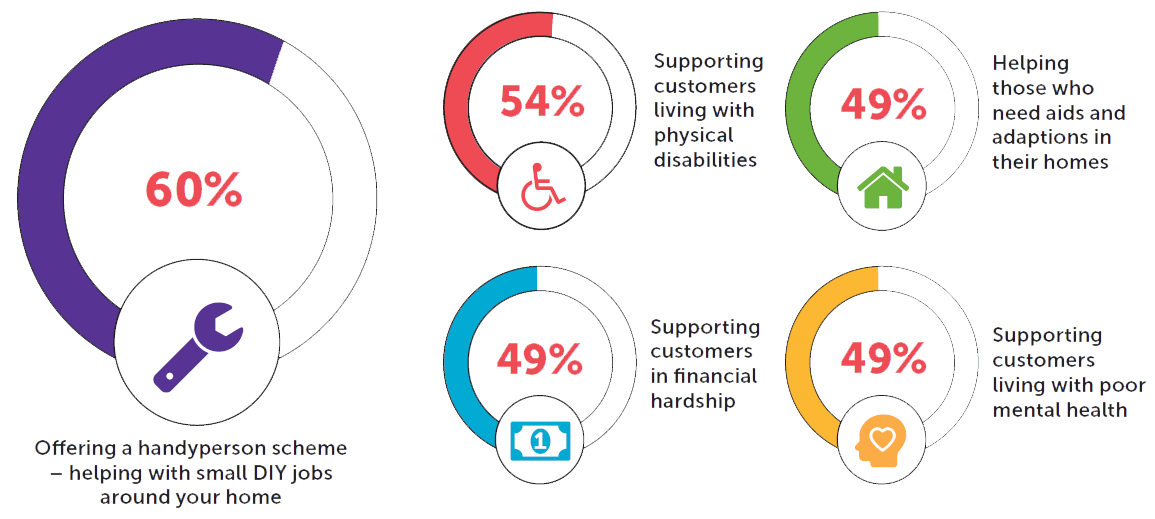 The remaining areas where customers would like to focus on next were:
supporting those experiencing fuel poverty (46%)
offering grants to buy household items at the start of a tenancy (40%)
supporting customers dealing with domestic violence (27%)
supporting carers (27%)
supporting community projects (24%)
providing money advice (23%)
advising customers on employment and training opportunities (18%)
suggesting volunteering opportunities (13%),
helping people into apprenticeships (13%)
providing free digital training (10%).