Renovation success at Oak Tree Court
Residents at Oak Tree Court have been enjoying their luxurious new surroundings after the over-55s scheme in Godmanchester underwent refurbishment.
Officially unveiled in September, the work included new luxury lounge areas, brighter corridors and improvements to individual flats.
One resident, Louise Coulson, even took time to write to Louise Platt, our Executive Director of Care and Business Partnerships, to thank her for the work that has been done.
Louise, who has lived at Oak Tree Court for 11 years, said it was now an 'amazing place to live'.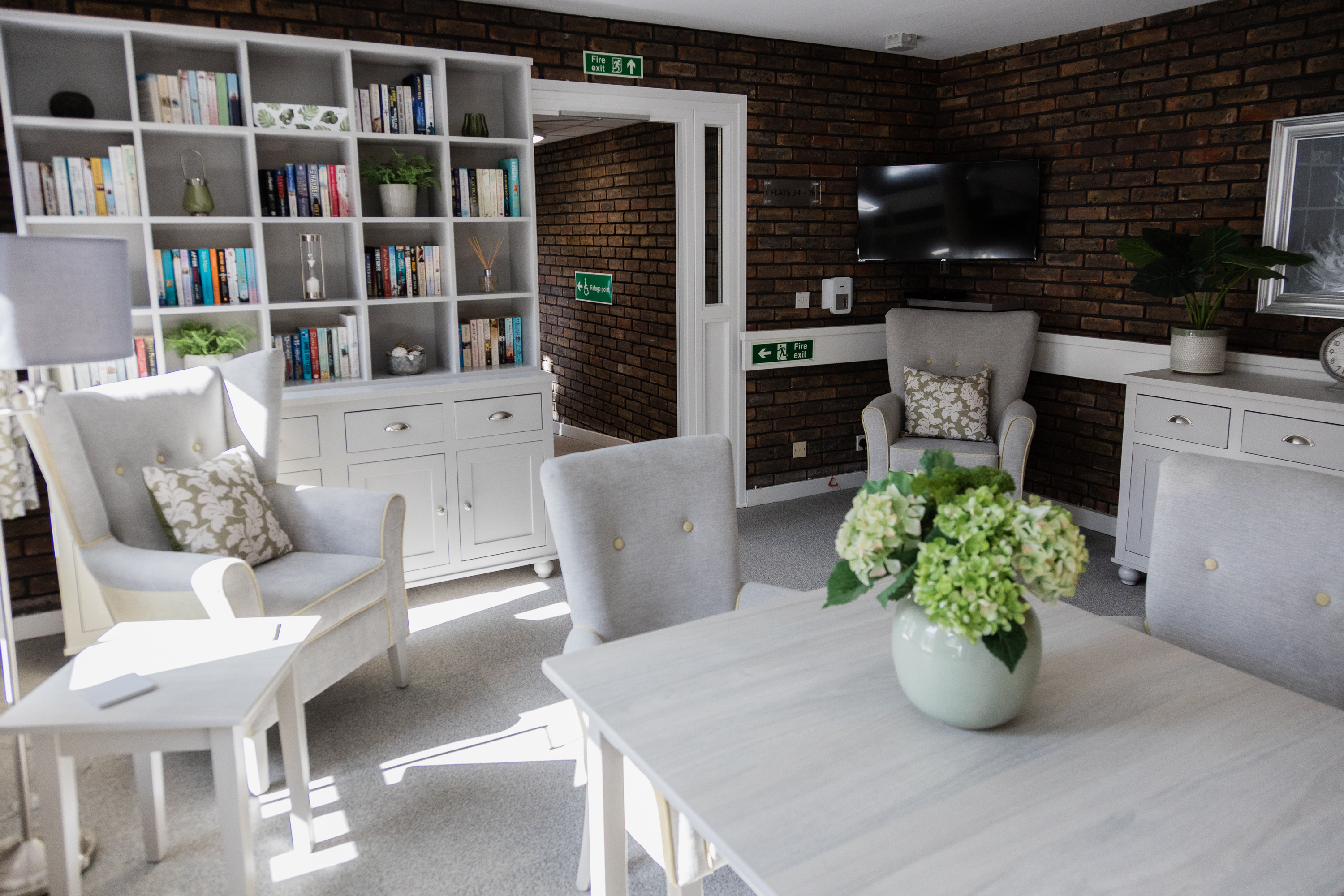 She said: "Not only have the reception areas and the lounge been done, but the flats have been updated as well.
"We now have lovely walk-in showers, the kitchens have been done and the whole place is just beautiful.
"People come here and they can't believe what a lovely place it is.
"It is very uplifting. My son is a carpenter so he has done a lot for me, but to have that extra and to walk in the lounge or the garden – we have gardeners and they keep the gardens beautiful so we don't have to worry about rubbish – the whole place is really amazing.
"I can't understand how anyone couldn't be pleased."
Louise said she recently hosted more than 30 members of her family at Oak Tree Court in the new facilities – something she had not previously done.
"It was amazing," she said.
"They live in Yorkshire, they live in Surrey and yes they come and see me but not usually everybody as a group. It was just a lovely day.
"I enjoyed having everybody there – the children, my sister's grandchildren – it was just amazing and there were 30 people here."
During the design and renovation process, we gave customers the opportunity to have their say on what the new look Oak Tree Court would look like.
You come in here and people think you are walking into a hotel rather than what it is.
Louise added: "The two choices were put in the lounge and we had the choice of saying which we preferred. The blue went downstairs and the green up. They are both very tasteful.
"Denise [Banks – our Head of Interior Design] has been very talented in putting pictures and colours together.
"So many places like this are plastic flowers outside and somebody's personal pictures but you come in here and people think you are walking into a hotel rather than what it is.
"It is just an amazing place to live."