Rebecca's delight as Longhurst Group teams help her find work that fits her childcare needs
"I really appreciate everything they've done for me. Without their help, I wouldn't have been able to achieve this."
That's the feedback of one Beechdale customer who's succeeded in finding a part-time job to fit around her childcare needs.
Rebecca Aserba, 33, and her two children aged 1 and 2, moved onto the estate recently from temporary accommodation.
She initially worked with our Tenancy Sustainment Service before being referred to our Employment and Skills service for help in finding work.
Our Employment and Training Advisor, Rob Friday, helped Rebecca ensure her work history shone through her CV and showed her ways of finding more job opportunities.
Within weeks, she was offered a permanent afternoon cleaning job which fits around her childcare arrangements.
Rebecca said: "I was so happy when I moved to Beechdale, but I knew it would be difficult to find the work I wanted.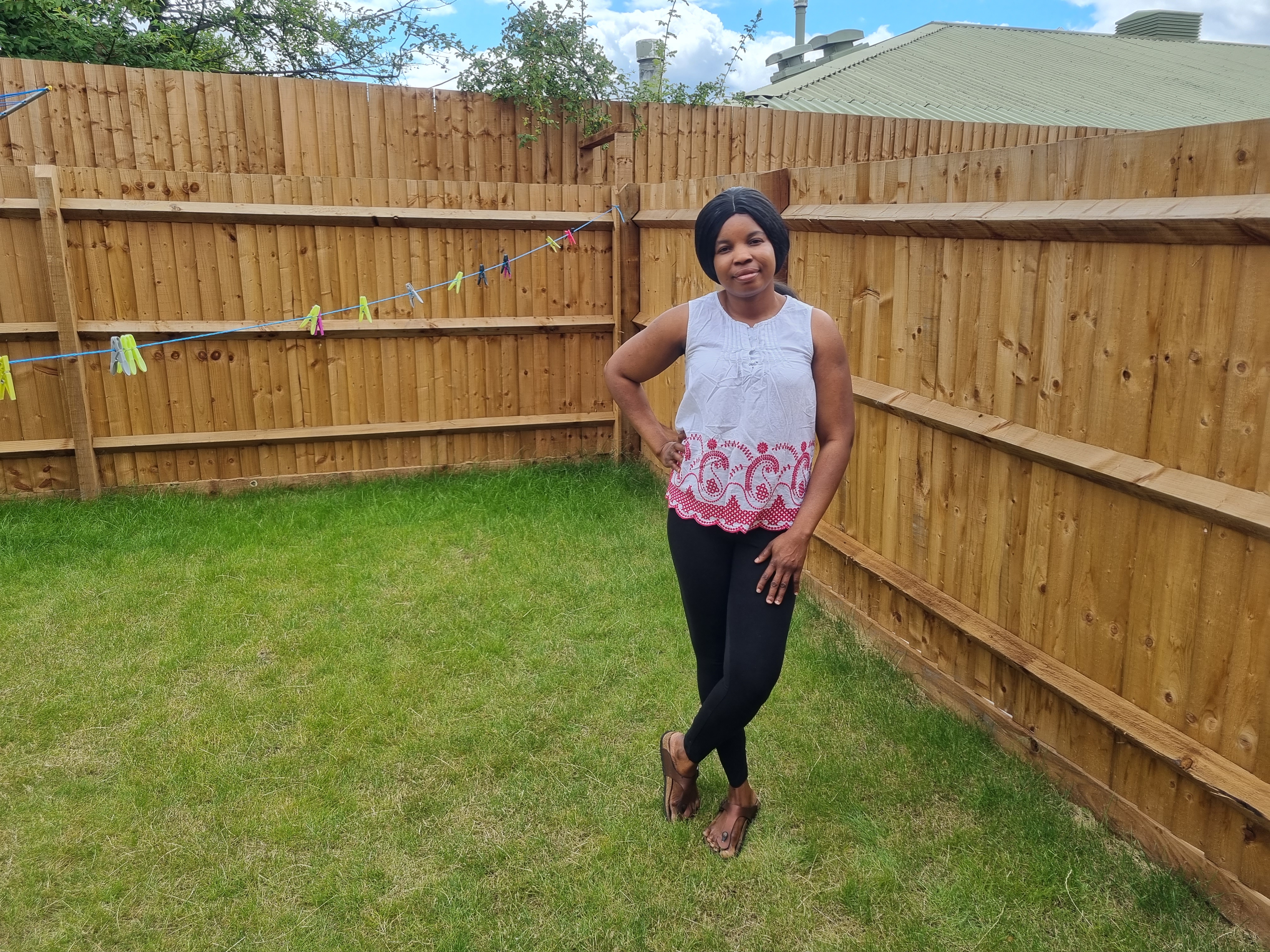 I really appreciate everything they've done for me. Without their help, I wouldn't have been able to achieve this."
"I was looking for either care work or cleaning, as I'd got experience in both those areas.
"The Tenancy Sustainment Service was fantastic, Rachel [Antoine, Tenancy Sustainment Officer] was always there for me and asked me what I needed and helped me to get it.
"Then I started to work with Rob and I can't find the words to express how grateful I am for his help.
"He was patient and kind and was always honest with me. He did everything he said he'd do."
Rebecca said she was delighted with finding work.
She added: "It feels so great! I'm able get out of the house, to earn an income and still have plenty of time with my children.
"I want to say a big thank-you. I really appreciate everything everyone has done for me.
"They've even helped me by providing a laptop to help me get online and improve my English, Maths and ICT.
"I now want to work towards becoming a nurse and supporting the community."
Rob added: "Throughout her time with us, Rebecca has been consistently positive and proactive in dealing with recent life changes and planning for her future.
"It's been a pleasure to work with her and I wish her and her young family well for the future."
---