New Executive team member for Longhurst Group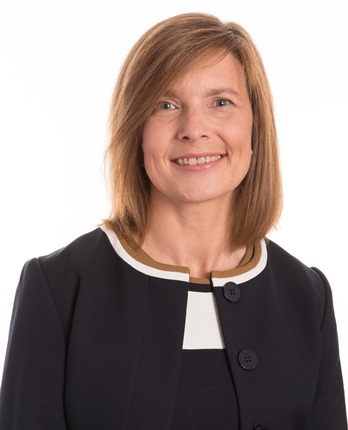 Longhurst Group is delighted to announce the addition of Louise Platt to its Executive team.
Louise, who was previously the Director of Corporate Services at Axiom Housing Association, has become the Group's Executive Director of Care and Business Partnerships.
The move comes as the Group begins the implementation of a new business development strategy for care and support and follows the decision of Executive Director, Jonathan Driffill, to leave his current position. Jonathan will remain with the Group until 2019, undertaking the role of Executive Director of Partnerships.  
A senior executive with over 21 years' experience at Board level of FTSE 500 and not-for-profit organisations, Louise officially started her new role on October 16, 2017. Louise has been working in housing, and at Axiom, for 13 years.
During that time, Louise acted as Axiom's Joint Chief Executive for over a year, helped the organisation achieve Investors in People Gold Standard and multiple Sunday Times Top 100 listings, and also played a leading role in the successful negotiation and completion of the merger with Longhurst Group.
Longhurst Group Chief Executive, Julie Doyle, said: "Not only does Louise possess a great depth of understanding of the challenges faced by the care and support areas of our business, she is also a passionate advocate of the Longhurst Group values.

"After Axiom joined the Group earlier this year, care and support now account for over 20 per cent of the Group's turnover and 80 per cent of our staff. Louise's expertise in these, as well as many other areas, will help us deliver our new care and support ambitions and realise what promises to be a very exciting future."
Axiom Housing Association officially joined Longhurst Group in July after the partnership between the two organisations was formally agreed in March.
This exciting partnership will lead to the development of 700 new homes a year and is expected to grow the Group's turnover to over £160m within five years and bring a healthy 30 per cent operating margin.
Louise Platt said: "Having worked within the Axiom Executive team for 13 years, I have shared and admired the passion and commitment of colleagues to providing quality care and support services to some of the most vulnerable groups in our society. It really demonstrates our vision of making a difference and Improving Lives. 
"I am thrilled to have this opportunity to build upon the strong foundations within the group and steer the care and support services into a robust and sustainable future."