Longhurst Group named as the UK's ninth best landlord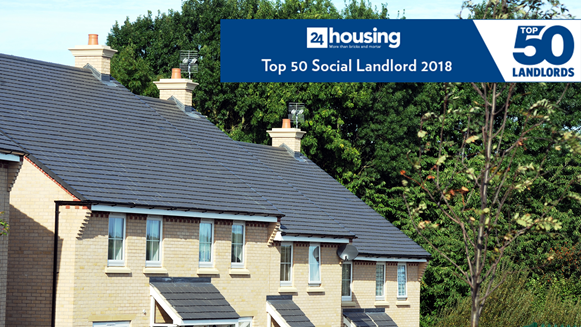 Longhurst Group has recently been named as the ninth best landlord in the country by a national magazine.
The Group, which owns and manages over 22,500 homes across the Midlands and East of England, received the recognition from 24housing as part of the publication's Top 50 Landlords feature.
Judges complimented our 'clear strategy for growth and development', also referencing the issue of a £250m bond that will aid the delivery of 700 affordable homes, value for money savings of £1.8m and how customers' finances have been boosted by almost £1m through our dedicated money advice team.
The recognition comes hot on the heels of the Group being named as the 31st largest builder in the housing sector, following a survey carried out by Inside Housing Magazine.
As an organisation, we delivered 480 homes in the last financial year and were ranked 20th in the biggest pipeline development list, with the Group expecting to deliver a further 768 homes in 2018/19.
Julie Doyle, Chief Executive of Longhurst Group, said: "We are delighted to have been rated so highly by our peers and the judging panel. To be seen as one of top ten social housing landlords highlights our significant progression as an organisation.
"Everything we do is about improving people's lives, from building new homes and enhancing our existing communities to providing dedicated money advice and care and support, we are focused on enhancing the wellbeing of our customers, as well as their physical, mental and financial health.
"It's also great to see that our ambitious future building programme places us as one of the most progressive organisations in the sector. Colleagues right across the Group have contributed to these fantastic results and we are extremely proud of this recognition."