Longhurst Group appoint new Executive Director of Growth and Development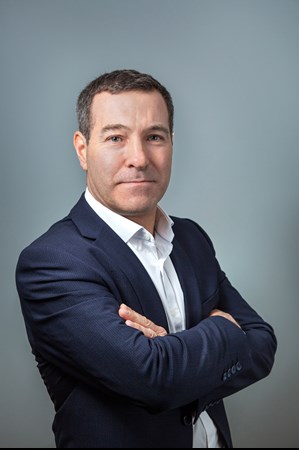 We are pleased to have appointed Marcus Keys as Executive Director of Growth and Development.
Marcus, who was previously Group Director of Growth & Transformation at Futures Housing Group, started his new role earlier this month.
His main remit will be to increase our mixed tenure development across the Midlands and East of England and to secure further growth and joint venture opportunities with public and private sector partners.
Marcus brings experience of both the public and private sector, having previously worked for organisations such as the Balfour Beatty Group, Lovell, The Housing Forum and Places for People.
Reflecting on his appointment, he said: "I'm really pleased to have joined the Group and eager to do everything I can to help us to fulfil our purpose of providing great homes and services, delivering an integrated solution to the housing and social care crises.
"Starting a new role at a time like this obviously brings with it some pretty unique challenges but it also provides plenty of opportunities. As an organisation we have some really ambitious development targets to meet and it's crucial that we continue to work closely with our existing partners while also building new relationships that will enable us to do even more."
We already own and manage more than 23,500 homes across the Midlands and East of England and, through our Strategic Partnership with Homes England, we aim to deliver at least 1,000 new homes a year.
Chief Executive, Julie Doyle, added: "We're delighted to have Marcus on board and to have him overseeing our really ambitious development programme, which will see us provide even more of the homes that people want, where they are most needed.
"Marcus is a fantastic addition to the great team we have here and will play an important role in helping us to realise our vision of improving the lives of our customers and the communities we serve."