Ground Source Heat Pumps
As part of our efforts to reduce the carbon footprint of the homes we build,

we're installing Ground Source Heat Pumps at several of our new developments.
---
What is a Ground Source Heat Pump and how does it work?
A Ground Source Heat Pump is an alternative method of providing heating and hot water into your home.
It takes heat from the ground outside your home to heat your radiators and underfloor heating and it can also heat water stored in a hot water cylinder for your hot taps and showers.
Thermal transfer fluid (TTF) flows around a loop of pipe which is buried in your garden or outdoor space. Heat from the ground is absorbed into the fluid, which then passes through a heat exchanger into the heat pump. This raises the temperature of the fluid and then transfers that heat to water.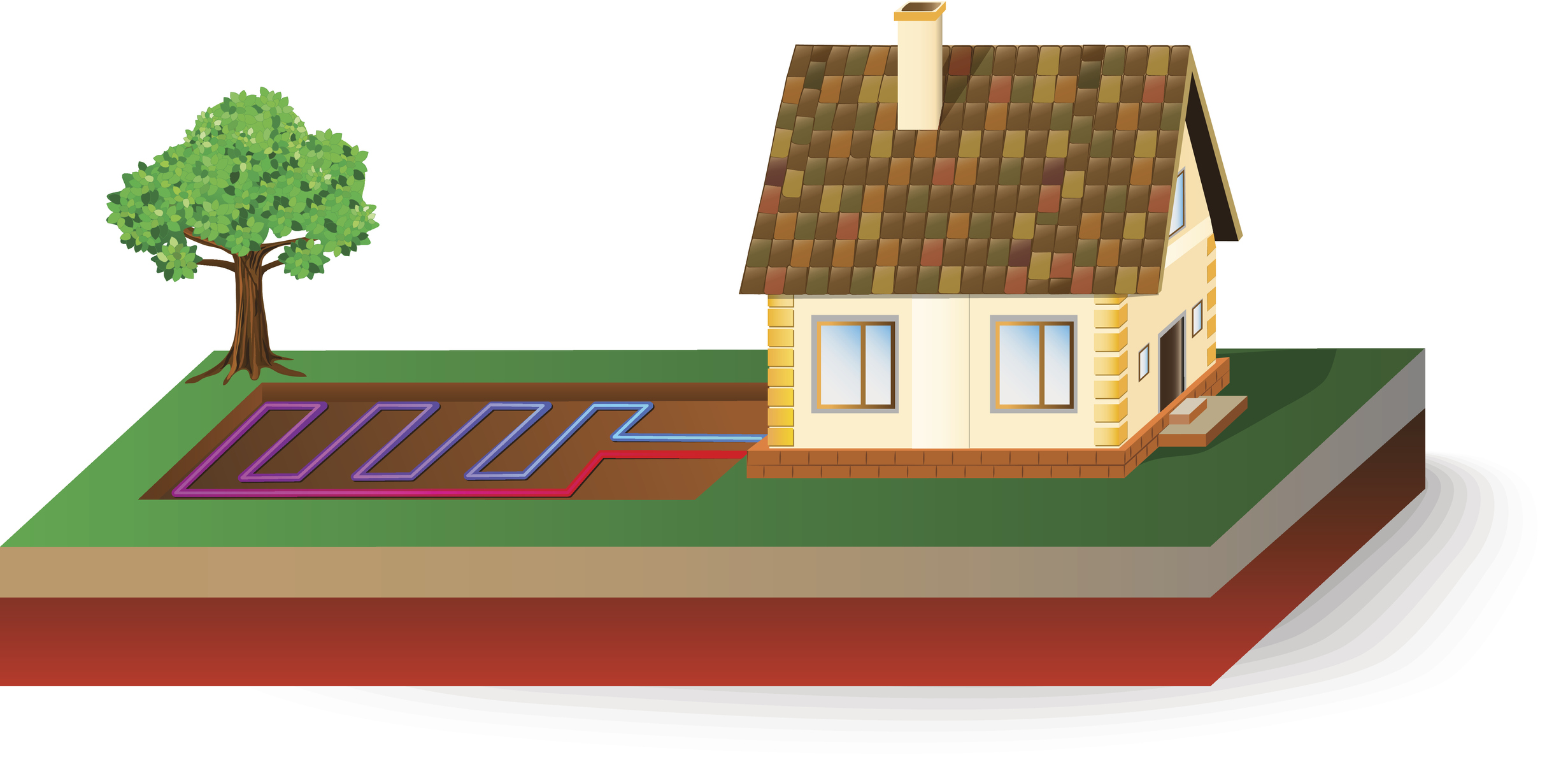 ---
How efficient are Ground Source Heat Pumps?
Ground Source Heat Pumps emit no air pollution, meaning environmental improvements to the community. They help to reduce carbon emissions due to using free renewable heat as opposed to fossil fuels.
They can help tackle fuel poverty and improve the health and wellbeing of the homeowner.
Building regulations and Energy Performance Certificates (EPCs) demand lower carbon emissions than ever before. By delivering efficiencies to - and occasionally beyond - 400 percent, a heat pump is one answer to energy efficiency both now and in the future.
Heating and hot water for UK homes make up 25 percent of total energy use and 15 percent of our greenhouse gas emissions. The UK Heat Strategy recognises that heat pumps have a critical part to play in meeting future residential heat demand, while the Committee on Climate Change sees the installation of heat pumps as an infrastructure priority.
---
What benefits are there for me?
Ground Source Heat Pumps are a more affordable heating source all year round. They can help reduce household heating bills by typically 30 to 50 percent when replacing night storage heaters.
Ground source heat pumps rely on just one-third of paid electrical energy input to deliver 100 percent of a property's heating and hot water needs.
Heat pumps give homeowners the lowest heating and hot water costs and highest levels of energy efficiency. Customers can even choose their own energy provider to get the best price.
For further information on how a heat pump works, including details on typical savings, system design and control, see the Energy Saving Trust's in-depth guide to heat pumps.
---