Scrutiny Team
We need customers like you to join our Scrutiny Team to improve the quality of the services that you receive.
Why?
We need customers of all ages, skill levels and backgrounds to sign up and have more control over the services they receive.
The established Customer Forum have identified Grounds Maintenance as the area of the business that requires scrutiny - triggers included poor performance, high complaints trends and low satisfaction.
The scrutiny process is entirely customer led, with the Customer Engagement Team on hand for any support needed. Full training will be provided before you get stuck into your review.
There is a huge range of skills that play an important role in scrutiny, so if you're interested then please apply today.
---
Here's what one of our Scrutiny Team members had to say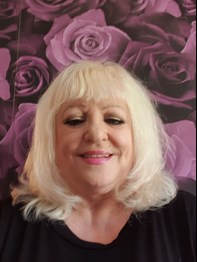 Angela – Scrutiny Team
"I must admit, I thought the scrutiny review would be the usual tick box exercise – many organisations say they want to know how the customer feels, but in reality, they don't. 
"I enjoyed the experience as it's nice to be listened to and feel that your opinions are valued. I'm happy with the results. 
"I'd recommend other customers get involved in scrutiny reviews at Longhurst Group. It makes no sense to complain about things and then not get involved with making changes when asked to. 
"It's worth getting involved and making your voice heard." 
---
Apply to join the Longhurst Group Scrutiny Team
Please complete the form below, to submit your application.
Alternatively please download the form in Word format below and email to customer.engagement@longhurst-group.org.uk
Useful documents
---
Application form