Longhurst Group Customer Forum
The Customer Forum was set up to help customers influence what we do and how we do it. 
Our Longhurst Group Customer Forum currently has nine members. They check we're taking the right approach, track our performance and influence the decisions we make.
Why
It helps give our Board and Senior Leaders customer assurance
It ensures customers will be part the decision-making process
It provides opportunities for customers to learn new skills and gain qualifications
It will ultimately help improve our services for everyone
If you'd like to help us improve our services and enable us do even more to improve people's lives, you could be perfect for our Longhurst Group Customer Forum.
Register your interest by completing a simple application form below.
Here's what one of our Customer Forum members said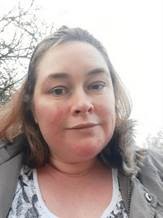 Natalie - Longhurst Group Customer Forum Member
"I've been on the Customer Forum for over 12 months now and it's been a fantastic experience in learning social housing policy and regulations and how Longhurst Group strives to support and help its customers across the regions to maintain a good standard of living. If you think that you have the right skills and are looking for a new challenge where you can make a real difference to customers and communities, this might be of interest to you."
---