Volunteering helped to turn my life around
Our Employment and Skills Service can help our customers find work and employment opportunities in a number of different ways, including volunteering. 
A Longhurst Group customer has hailed the impact of volunteering, declaring that it's 'really turned her life around.'
Maria Urmos, who lives in Birmingham, openly admits she's had some "very difficult times" in her life.
But now, she says that her experience of volunteering with SIFA Fireside – a charity which works with Birmingham's homeless – and FareShare have helped her put things into perspective.
Maria's also recently passed the milestone of preparing 250,000 meals for the homeless in her volunteering role.
"If I wasn't volunteering, I don't know what I'd be doing with my life," added Maria, who also cares for five of her disabled children.
I've had some very difficult times in my life, but this has really turned it around. I see and speak to a lot of good people and that's what makes me so positive.
"My experiences have also made me see that there are people worse off than myself. They're at rock bottom while I'm moaning at silly little things, so it's changed my perception massively.
"Volunteering helps to take my stresses away and to switch off.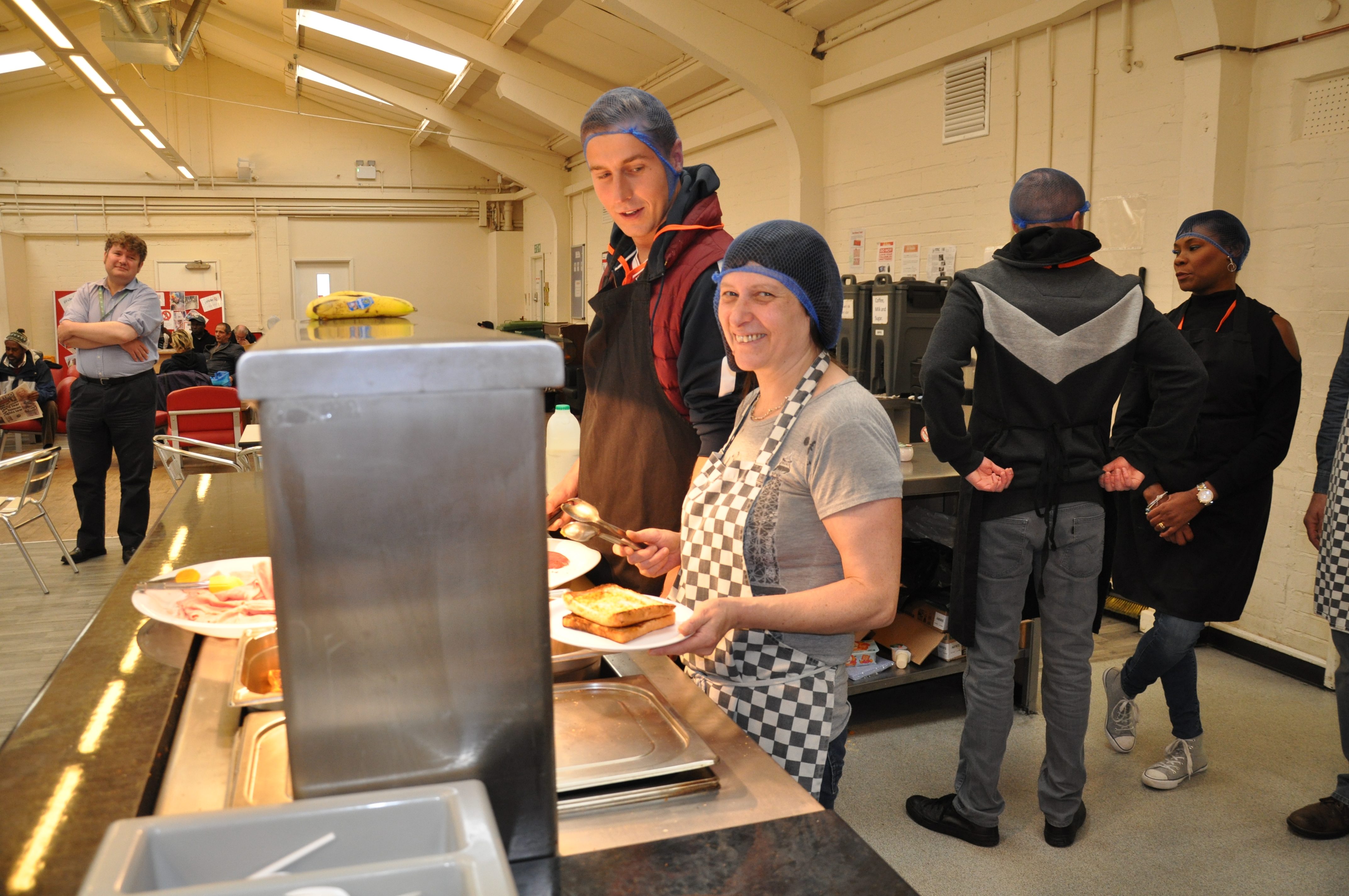 They've told me that I've done more than 250,000 meals for homeless people. You don't really look at it like that when you're doing it, but wow!
"It's wonderful to know I've helped people to that extent."
Before volunteering, Maria admits she was depressed, with no confidence and lived a life without routine or purpose.
In 2013, she was referred to our Employment and Skills Advisor Rob Friday, who helped her secure the voluntary work, which also put to good use her qualification in catering and helped her realise a dream of working in a kitchen.
"I feel great about myself thanks to doing this," Maria added.
Before, there was nothing positive I could say for myself, but this is the biggest high ever. When you realise how many people you've helped, it gives you a real warm feeling.
"I thought I had nothing, but now I go out to help those that really have got nothing and that's a great feeling.
"It helps put my problems in perspective too – you realise you haven't got it all that bad really. There are people a lot worse off yet they still thank me and smile at me."
Maria now volunteers five days a week and says her confidence has risen thanks to her experience.
"Before, I was embarrassed to mention my dyslexia, but now I don't mind talking about it," she said.
"I'm happy to open up to people and I'm confident about it. I've also made friends while doing what I do.
I'd really encourage people to volunteer – but you have to do it because you want to do it.
"If my story can encourage somebody to do just one day of volunteering, it'd be great. It can help you realise your dreams and it can help with your mental health.
"It's so very rewarding."