A day in the life - Neighbourhood Impact Assistant
For almost four years, Maurice Hegarty worked as Neighbourhood Impact Assistant (NIA) on the Beechdale Estate in Walsall, responsible for delivering an excellent service to the estate's 1,246 homes and over 1,600 customers.
Recently, Maurice has switched roles to become a Housing Officer, but before he handed over the reins to the estate's new NIA, Stuart Green, we asked him to keep a diary of a typical day, to get an insight into the varied role and understand the lengths he would go to, to help improve the lives of our customers.
9am-10am
After getting into the office, I switch on the laptop and start the day by checking my diary and taking note of the day's appointments. As ever, it looks like another busy day in store! Another element of getting prepped for the day ahead is printing off the rent statements and tenancy forms for the visits that I have booked in. Before heading out, I also check to see if there are any other issues for me to address throughout the day. These could be anything from incidents of fly-tipping, unauthorised encampments or damage to Friendship Care and Housing property. I plan these in around my existing diary commitments and get ready to head out for the day.
10am–11am
It's time for my first '6-8 week visit' of the day. While they are initially an opportunity to check that the customer is actually living in the property, these visits also help us to ensure that they have settled well into their new home. It is also a chance for us to go through their rent account with them and have a chat if they're in arrears. I have a chat with the customer to see how they're getting on in the first couple of months of their tenancy. They seem to be happy and settling in well, with no problems so far. If there had been any issues with their rent account, I might have referred them to one of our Money Advisors, who may be able to help find the support they need. While I'm there, I double-check that the customers haven't made any unauthorised alterations to the property – which thankfully they haven't – so I'm soon on my way.
11am–12:30pm
Another element of the NIA role is to undertake routine estate inspections, in essence, to check that everything is as it should be and report back on any issues. I spend the next part of my day taking a look around different areas of the estate, identifying and reporting any areas of concern to the relevant department or team. I also check back on the system to see if any additional jobs have come in throughout the morning that require immediate action, such as dealing with low-level Anti-Social Behaviour like noise nuisance.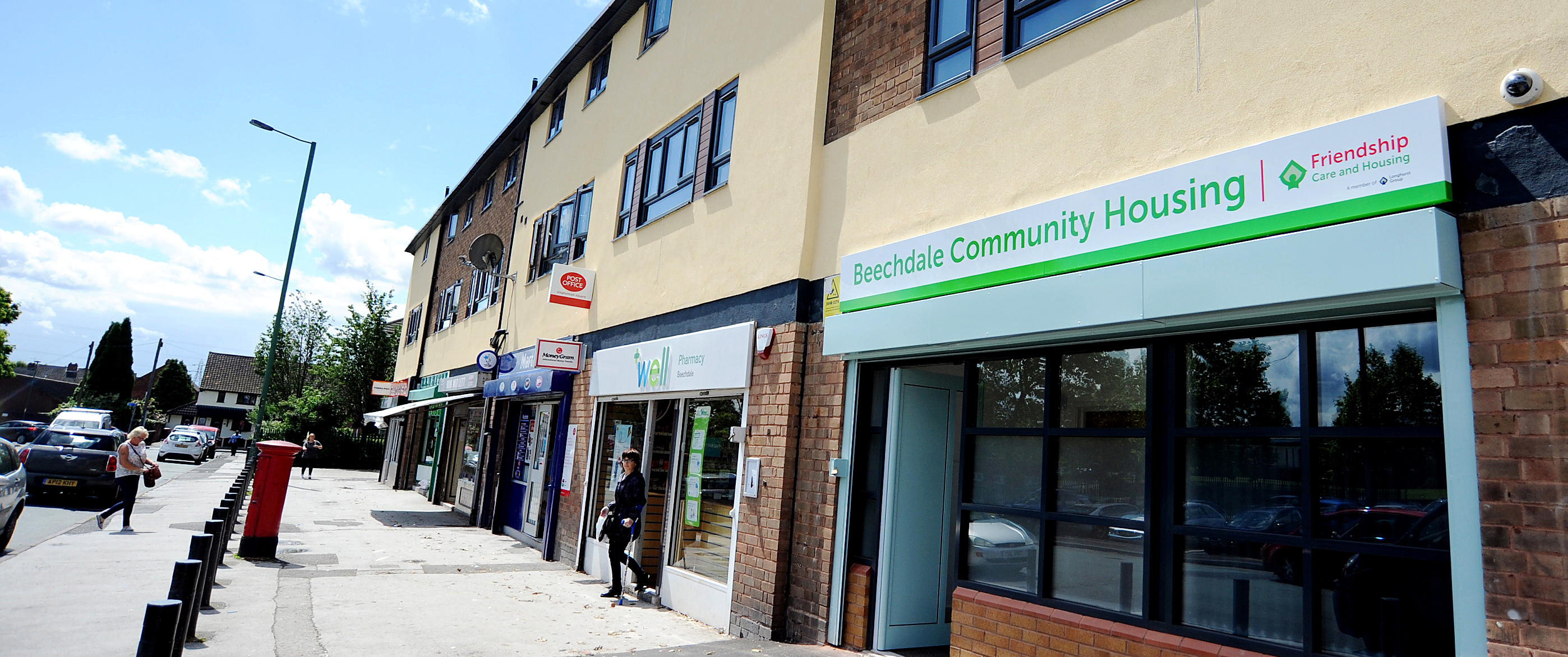 It's all about keeping our customers safe and their homes in the excellent condition that they should be.
1pm–2pm
After a busy morning, it's time to break for lunch, so I grab a quick bite to eat before getting ready to take on the rest of the day.
2pm-3pm
The next job on the list is a block inspection. These visits help us to monitor any maintenance work that may be required and generally keep on top of the blocks – or flats – to ensure that they are as they should be. During this visit, I check that the pathways and guttering are all in good condition, and take notes of any work required to the outside of the building before heading inside to take a look around the internal communal areas. This is to make sure that they are free from anything that could represent a fire hazard or create an obstacle in the event of an emergency. It's all about keeping our customers safe and their homes in the condition that they should be.
3pm-4pm
Stuart – who'll soon be taking over from me – accompanies me for the next job, which is to investigate some reports of white goods – officially referred to as waste electrical and electronic equipment, or WEEE for short. As part of the handover process, Stuart is gradually taking the lead with some issues and has already taken over handling new cases of fly-tipping. Removing white goods that have been dumped is difficult because contractors require a specific licence, so in this case, we have to use Walsall Council. We make them aware and arrange for the removal. For other fly-tipping, we usually photograph the waste, get a quote for the removal and then arrange as required. I'd encourage anyone who spots any fly-tipping around the estate to report it to us so that we can take action.
4pm-5pm
I round off the day by updating any file notes that I've taken throughout the day on the computer system to ensure that all our records are complete. It's also a chance to have another chat with Stuart. I've been involved with his training ahead of him taking over the NIA role and he's shadowed me on occasions while I've been out and about.He's well-suited to the job and will serve the estate well. I wish him all the best in his new role as I look forward to a new challenge in mine.