Our Leasehold Scheme Manager, Tony
Tony Morris is a Leasehold Scheme Manager at Longhurst Group.
Here we follow Tony to see what his job entails...
3.30am I'm called out by Central Control to provide access for emergency services after a resident has fallen during the night and is unable to get up. The next of kin are away on holiday, so I give the emergency services any information they require.
4.30am I make an entry in my diary to follow-up on the resident and to record my time off in lieu. Now it's time to go back to bed!
8.20am I arrive at the scheme office and unlock the doors to the communal buildings, including the patio door. I log in to check for any e-mails, whilst checking for any messages from the Lifeline providers.
8.30am I undertake my walkabout around the scheme to check for any irregularities or property damage and to communicate with residents who come to their windows, which gives them reassurance that I'm present on the scheme and that they're not alone. My walkabout also helps to manage the dropped litter which has swept in from the main road.
9am I undertake all my morning calls to those residents who've requested and need a morning welfare call. I then complete my online diary to record any problems or concerns raised. I contact a contractor as a resident has reported that they've no hot water, which is essential as part of their treatment. At the same time, they state that they've no heating, so, wearing all PPE, I provide the resident with two fan heaters and instructions on how to use them safely.
10am I check my e-mails and complete a request to check that a specified piece of fire equipment is fit for purpose, safe and in accordance with the required standard. I also complete the water flushing checks and tests, while recording my observations.
10.10am I'm contacted by a resident who's stated that her extractor fan in her bathroom is not working properly. Covered with my PPE, I go to investigate so I can provide a report for the contractors who then arrange an appointment for as soon as possible. I then share the appointment details with the resident to ensure it's okay.
10.50am The garden waste bins have been collected, so I check they've been put back safely to avoid trips or injuries to those who use the bin shelters.
11.05am I return to my office to respond to mail and e-mails, along with other correspondence. A resident pops to see me to inform me that they'll not require a morning welfare call on certain days as they're away on holiday.
11.15am Now I grab a drink and settle down to complete more paperwork and respond to further e-mails and telephone calls or messages. I also answer calls from colleagues for information or advice.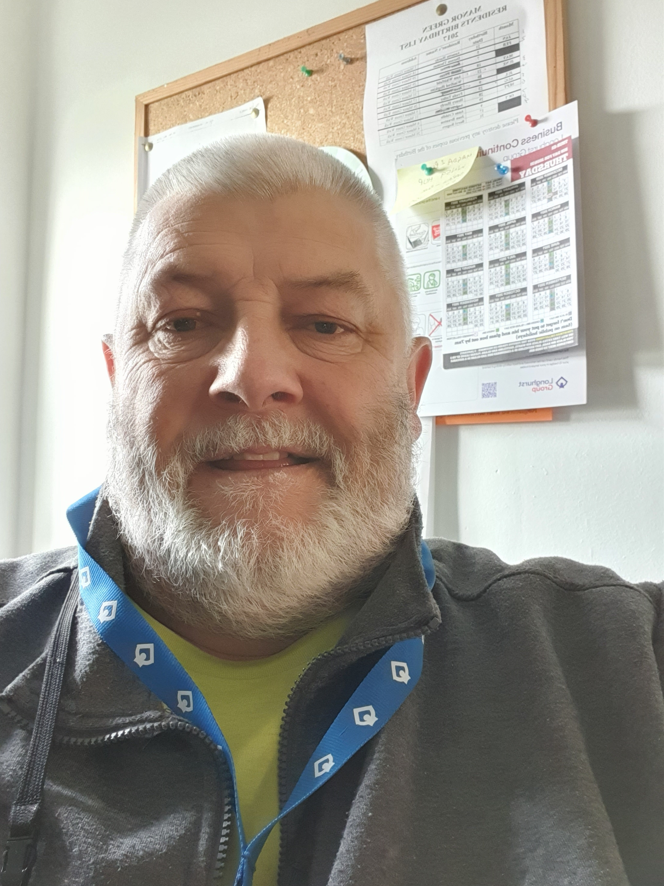 1pm Time to have my lunch, which is essential to accommodate my health condition.
1.45pm I start completing my 1-2-1 form in readiness for the visit by my line manager.
2pm BT Openreach knock on my door to inform me that they must do some work on the Broadband Junctions located on the scheme. I ensure that they've applied sufficient notices and warnings in respect to health and safety for residents and visitors on the scheme.
2.40pm I respond to a pull cord that's been activated, to find a resident's grandchild had been playing with the orange triangle at the bottom of the pull cord. The resident wasn't aware it had been activated and apologised, so no harm done.
3.30pm I'm called again to respond to a delivery for cleaning material for the communal building. Ensuring the correct amounts and products have been delivered, I then sign the docket.
3.55pm I'm called by a resident who says her patio door will not close and lock. We press the reset button and everything is working normally again.
4.15pm I walk around the scheme to check for any concerns or issues, then return to the office to lock up. I also secure the communal lounge as well as shutting down the computer and printer before heading home for a well-earned cup of tea and to wonder what the day will bring tomorrow.