Longhurst Group retains highest possible rating from regulator
Longhurst Group is delighted to announce that it has retained the highest possible rating from the Regulator for Social Housing for governance and viability.
We have retained our G1/V1 status from the regulator, following a recent in-depth assessment (IDA).
This is the highest rating a housing association can achieve, with a G1 for governance and V1 for financial viability.
This positive IDA outcome is confirmation of the regulator's confidence in our financial plans, our strategy and the way we manage our business.
Chief Executive, Julie Doyle (pictured below right), said: "We are absolutely delighted to have retained our G1/V1 status, which reaffirms our standing as a well-governed and financially sound organisation.
"I am particularly happy with the V1 rating, given the size and ambition of our development programme, which will see us deliver at least 1,000 homes a year, through our Strategic Partnership with Homes England.
"It demonstrates that we are well-placed to deliver our Improving Lives 2025 strategy, which will see us go to new lengths to do even more for our customers and communities.

"I'd like to thank all of our fantastic colleagues for their continued hard work and the role they've played in helping us to achieve this rating."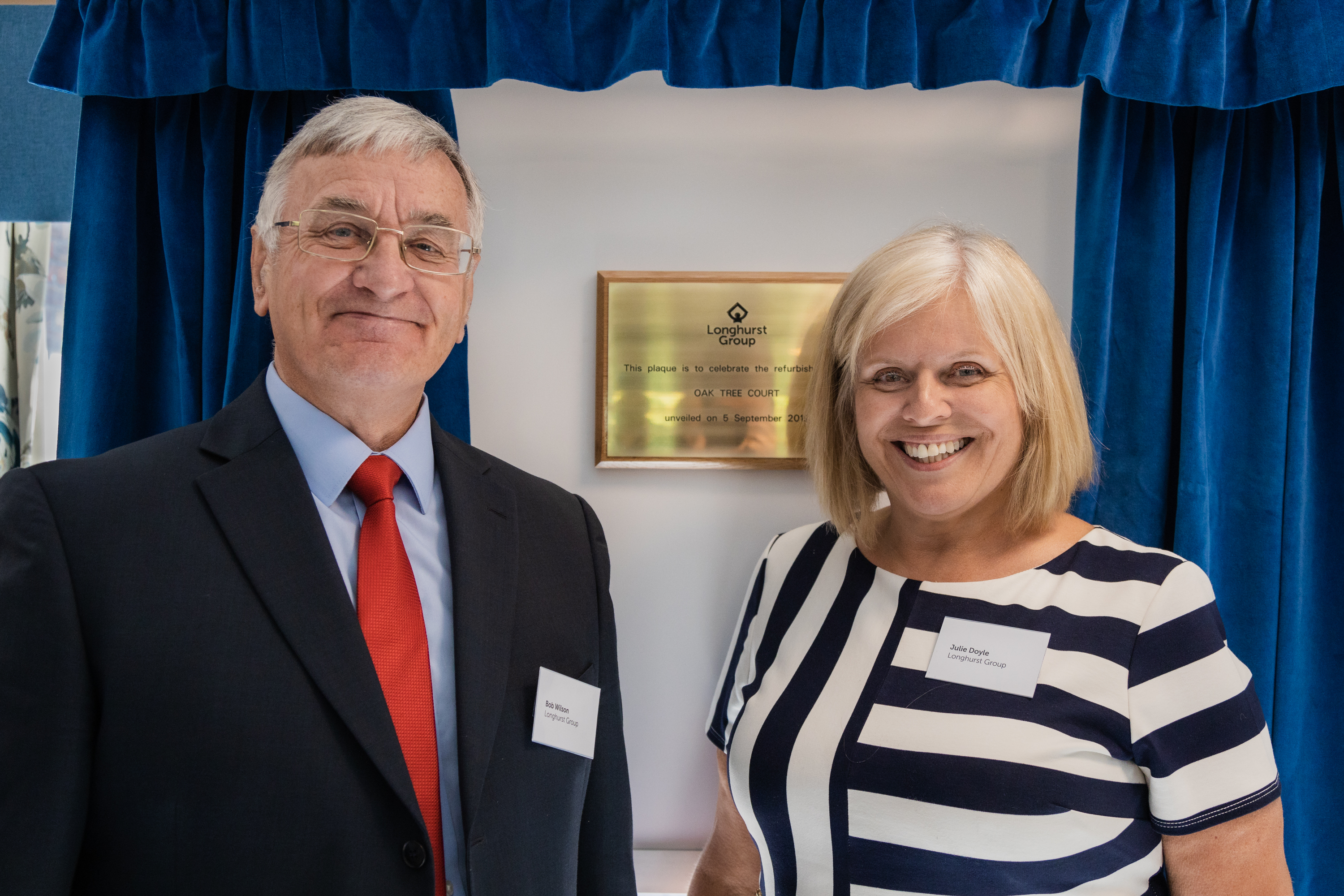 Chair of the Longhurst Group Board, Bob Wilson (pictured above left), added: "This is a fantastic outcome and something that we can be particularly proud of.
"As a Group, we have ambitious plans for the future but fundamental to delivering this vision is our sound financial management and good governance, so this rating is a brilliant endorsement.
"To achieve and then retain the highest possible rating from the regulator is certainly no mean feat; the assessment process is, quite rightly, rigorous and exhaustive, so to come out with this result is testament to the hard work of all colleagues across the business."
The G1/V1 rating follows our promising annual review from Moody's in which we retained our credit rating of A3 stable.
Moody's is a leading provider of credit ratings, research, and risk analysis.
The credit opinion was based on our consolidated financial statements published in July 2019 and the Board-approved Business Plan for 2019/20. It also takes into account our Strategic Partnership with Homes England.
Deputy Chief Executive and Chief Financial Officer, Rob Griffiths, said: "We're really pleased to retain our A3 rating from Moody's, which is another reflection of the hard work put in to maintain our strong financial performance.
"The Group's financial position remains strong and we are well placed to deliver on our ambitious development targets over the next four to five years, as we continue to play our part in tackling the housing crisis."
In the report, Moody's said the rating was a reflection of the Group's 'strong operating margins, ample liquidity and sufficient interest coverage ratios'.
The agency also highlighted the efficiency savings realised through our consolidation as one organisation and our successful management of rent arrears.
It said: "Longhurst Group's operating performance has remained strong…despite the adverse operating environment resulting from the rent cut policy which negatively affected the wider sector.
"Additionally, the HA has been able to deliver efficiency savings by successfully managing to keep arrears low through its income management system during a period of welfare reform, and by simplifying its organisational structure over the last two years, which enables Longhurst Group to be agile in managing the operations of the group."