Diplomatic visit for Mary Street's first centenarian
REACHING 100 years is always a cause for celebration, but Longhurst Group customer Rudolph Smith's birthday festivities were made extra special thanks to a diplomatic visit.
Born in Jamaica in 1917, Mr Smith came to the UK in the 1950's and initially began working on the buses.
He then moved on to work at British Leyland for a spell before becoming an estate agent; a job he would hold until his retirement.
In his later years, Mr Smith moved into Friendship Care and Housing's Mary Street Extra Care Service in Balsall Heath in Birmingham, which provides individualised support for older people who choose to live as independently and happily as possible within an African Caribbean culture.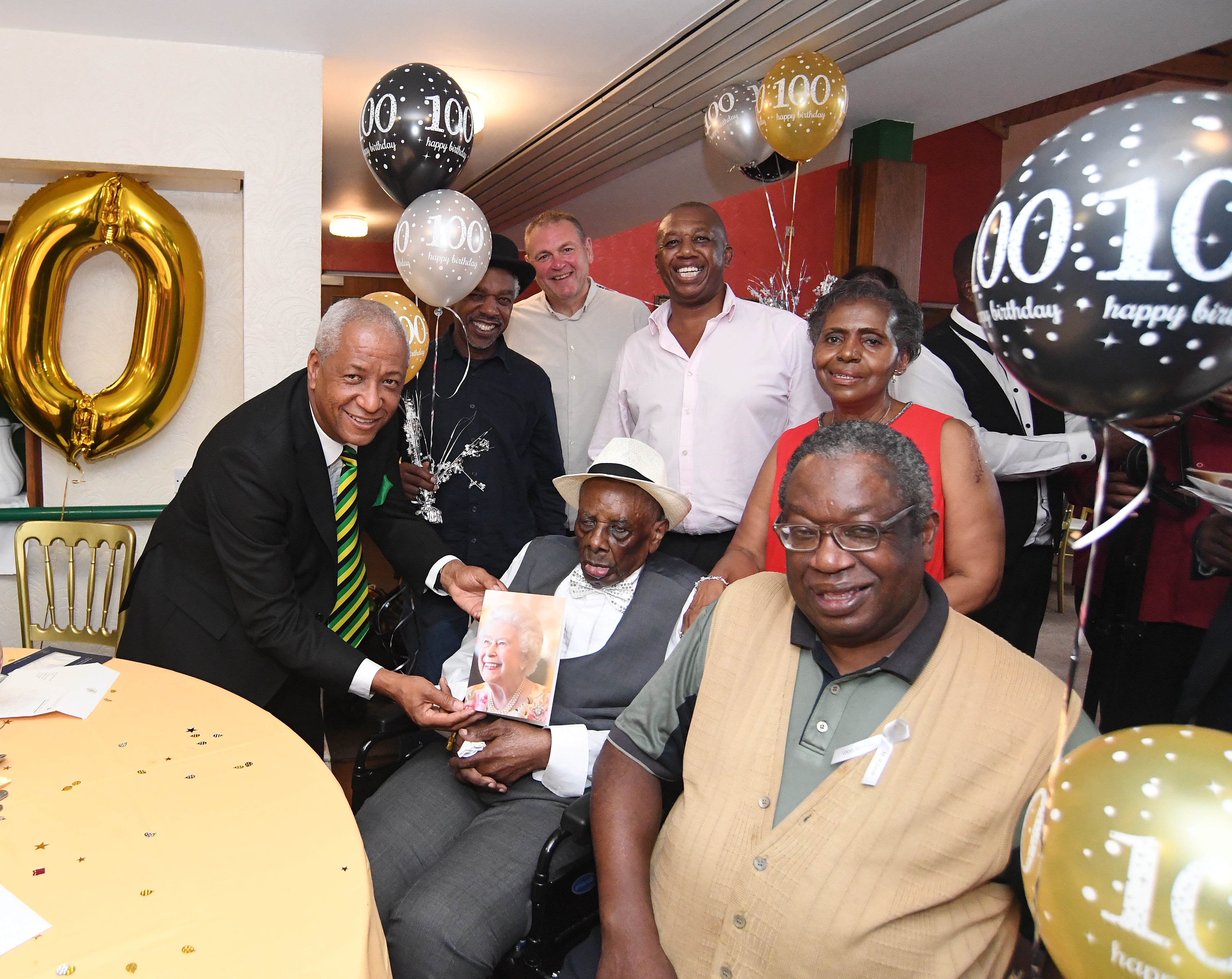 The first Mary Street resident to celebrate his 100th birthday, Mr Smith marked the occasion with a party organised by staff at the centre, surrounded by his family, friends and fellow residents.
He was also joined by Wade Lyn CBE, Honorary Consul for Jamaica in Birmingham, who passed on his congratulations to Mr Smith and presented his commemorative birthday card from The Queen.
Mr Lyn CBE said: "I was delighted to be asked to join Mr Smith for his birthday celebrations, along with his family, friends and the fantastic staff at Mary Street.
"A 100th birthday is an incredible milestone to reach and, tragically, few people get the chance to celebrate it, so it was with great pleasure that I was afforded the opportunity to pass on best wishes, health and happiness to him and his family on behalf of the Jamaican Government and the Jamaican community."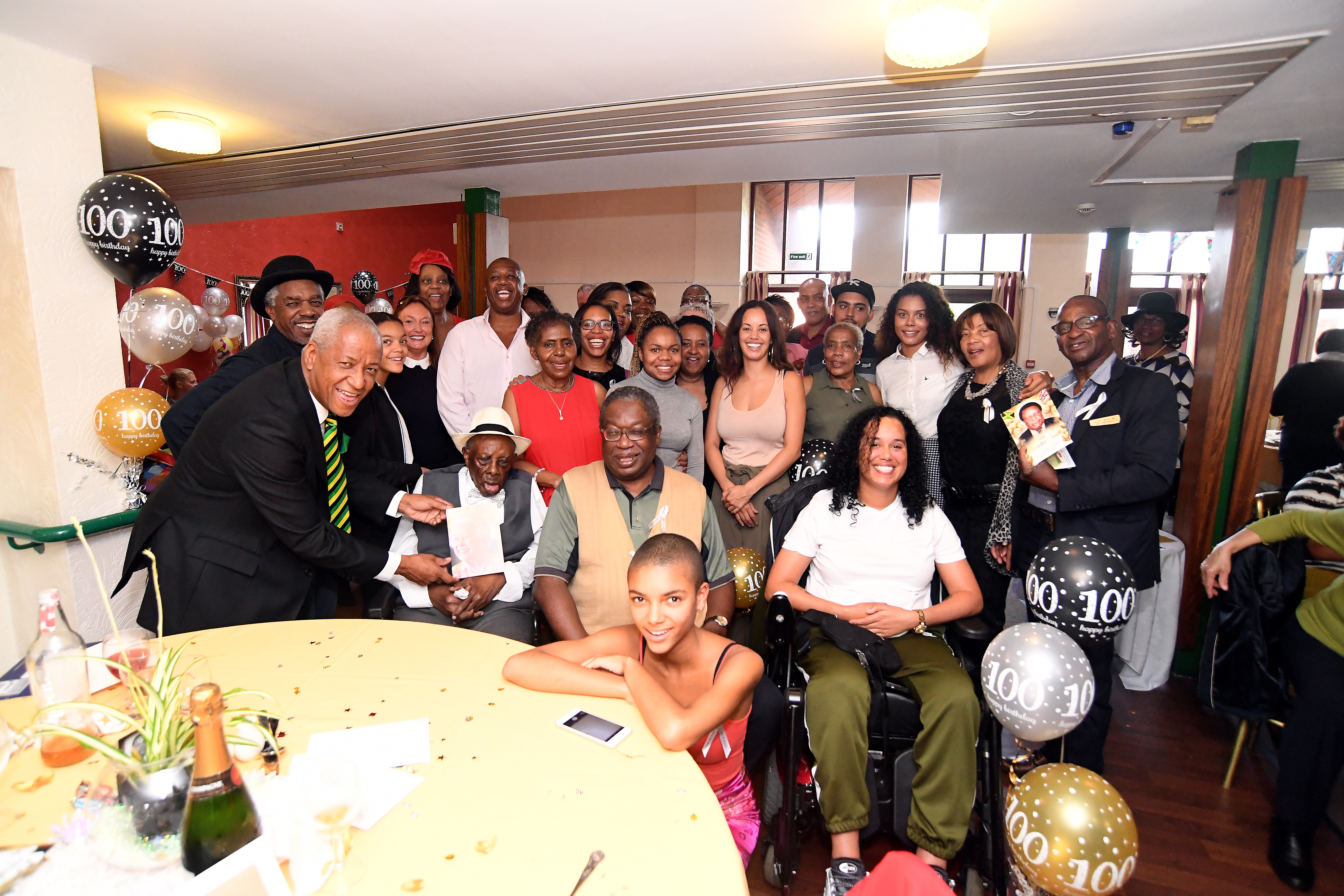 Mr Smith's eldest daughter, Faye Lawson, 72, who attended the celebrations, said: "I am proud of my dad and that he's reached his 100th birthday.
"I am especially happy that he is living in a place where he is getting excellent care and regular visitors."
Val Paragon, Registered Care Manager at Mary Street, added: "We are really excited at Mr Smith reaching this grand age and we pass on our heartfelt congratulations and best wishes to him.
"He is the first resident in the history of Mary Street to celebrate his 100th birthday and so a celebration was in order. It was a tremendous honour to have the Jamaican High Consul Mr Lyn join us in marking this occasion.
She added: "Rudolph was very independent until a number of health issues slowed him, but he still has an eye for the ladies! He also has a large extended family, all of whom are important to him.
"We wish him and his family peace, joy and happiness."
In Tribute
Just a few days after his birthday celebrations, Mr Smith sadly passed away. Longhurst Group wishes to pass on its sincerest condolences to his family.
In tribute, Val Paragon said: "Rudolph Smith will be forever remembered at 179 Mary Street as being our first centenarian in the history of the service.
"It was our absolute pleasure to have been an integral part of his life over the last two and a half years."