A day in the life of a New Homes Officer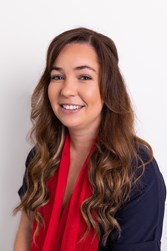 Demi has been a New Homes Officer for nearly three years, having started as a Sales Progressor. The role has developed as the demand on the market has increased and now more experienced than ever, she's a driving force in our Sales and Development team.
Demi explains: There really is no typical day, your tasks and time can vary depending on what a development needs.
We're moving with the times and a large proportion of our work is preparing for our live launch events where we introduce the developments live on Facebook. It's a great way for the audience to ask questions about the properties, how to get on the property ladder, more information about shared ownership or any other type of ownership. We've had great results - our Bryons Gate development was reserved off plan! The live events are proving useful to our customers too and it's helping us gauge what information we make readily available for our future developments.
My role plays a crucial part in the collation of documents across our teams and the chosen builder. I'm the go between who makes sure no box is left un-ticked and we've got all our papers in order in preparation of releasing the properties and giving instruction to market them. We get a lot of pride from every development we deliver and there's a huge amount of satisfaction in knowing we're improving lives.