Meet the team
Meet our Tenancy Sustainment Officers
Our friendly team of Tenancy Sustainment Officers take a person-centred approach when assisting our customers. They'll design a support plan that suits you and your situation.
Having all worked for Longhurst Group prior to becoming a Tenancy Sustainment Officer, they're aware of the issues that customers may face during their tenancy, and they know how to help.
You can find out more about our Tenancy Sustainment Officers below.
Brian Noble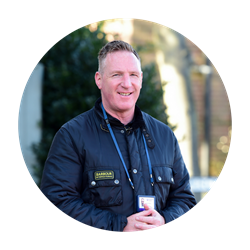 Brian joined Longhurst Group, then Havelok Housing, as a Housing Support Worker in January 2000. In March 2020, he started his role as a Tenancy Sustainment Officer.
Brian works with our customers in the North and North East of Lincolnshire and East Lindsey, supporting them to sustain their tenancies.
As a teenager, Brian and his brothers found themselves living at the local YMCA, and it was this experience that made Brian want to work in housing. Over 20 years since joining Longhurst Group, Brian's still passionate about helping people improve their lives and housing situation.
Katie Altham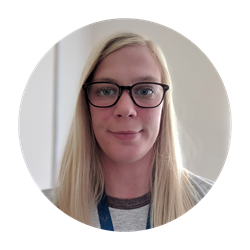 Katie began her role as a Tenancy Sustainment Officer in October 2020. Before that, she was working for Longhurst Group as a Case Worker in a homeless hostel in Grantham.
As part of her role Katie will support Longhurst Group customers, both virtually and in person. Katie coordinates different support for each customer, dependent on their needs.
When asked what she loves most about her role, Katie said: "No two days are the same.
"I love to meet new people from all walks of life and support them to feel satisfied and safe within their homes."
Katie supports our customers who are living in Peterborough and the surrounding areas. 
Ozlem Icer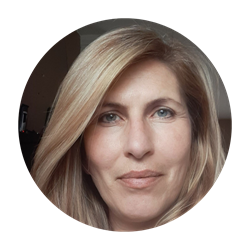 Ozlem started her role as a Tenancy Sustainment Officer in November 2020. Prior to that she was working for the Group as a Housing Officer. This role gave Ozlem the insight as to how valuable tenancy sustainment is, and she realised she had a desire to make a difference and support our customers to manage their tenancies. 
Ozlem's main responsibly is to work with our customers to help maintain their tenancy agreements, allowing them to grow in their independence. This could be anything from assistance in helping with setting up utilities, to emotional support and referrals.
When asked why customers should reach out to the Tenancy Sustainment Officers, Ozlem said: "I know how hard it can be to reach out for help but please remember that asking for help is not a sign of weakness, it's a sign of strength and can make all the difference."
Ozlem works to support our customers in the North and West Northamptonshire area.
---
How can I get in touch?
The Tenancy Sustainment Service is a referral only service, so if you think you'd benefit from the guidance of the Tenancy Sustainment Officers, please speak to your local Housing Officer or call us on 0300 123 1745 and press option 3 to speak to our Customer Services Team.