Why Home Grange is where the heart is for Lincoln-born project manager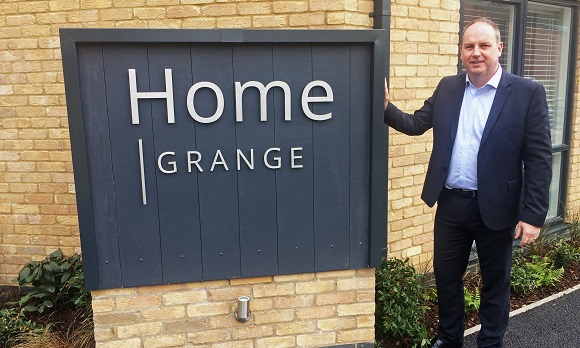 Proud Lincoln lad Simon Dillon has managed countless new housing developments during his career, but none are as personal a project as Keystone's Home Grange.
The recently-completed multi-million-pound project, situated on Boultham Park Road to the south of Simon's home city, has created 36 one and two bedroom apartments exclusively for the over 55's – all of which are for market sale.
Simon is a project manager in the development and sales team at Longhurst Group – of which Keystone are part – and has helped to deliver 4,000 homes during his 18 years with the leading housing provider.
But for him, Home Grange is extra special.
The impressive commercial development, which was handed over earlier this month, is just a stone's throw away from his childhood home, merely metres from where his Mum and Dad still live and directly opposite the school he used to attend.
Growing up, Simon's playground was the adjacent Grade II-listed Boultham Park and he can fondly recall sunny summer days playing in the shadow of a site, which, years later, would provide the setting for one of his most rewarding projects to date.
"We moved onto Boultham Park Road when I was six," he recalled. "We lived on the corner of Mayfair Avenue and I went to school at St Peter and St Paul's, which is literally across the road from Home Grange.
"Mum and Dad both still live there on Boultham Park Road in a smaller property now, about 200 meters away – Mum walks past the site nearly every day!
"In the summer, we used to be out on Boultham Park every day playing football, golf on the putting green and tennis on the courts there, which I now also do with my kids.
"To now be the Project Manager of a development that has completely renovated the old site is fantastic. I've been PM on a lot of other projects around the country for the Group companies and Consortium members, but to have that personal connection and history with this one is brilliant – it definitely adds to it."
Home Grange has been delivered as part of a joint venture between Keystone – the private development arm of leading housing provider Longhurst Group – and Gusto Group.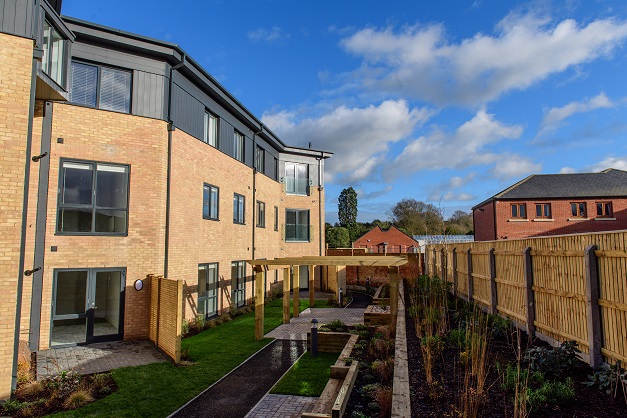 Designed by Newark-based Studio-G Associates, Home Grange was a finalist in the Residential Development of the Year category at the recent Greater Lincolnshire Construction and Property Awards.
With 36 apartments across three floors and a glazed communal lounge that overlooks the landscaped gardens, designers have seamlessly incorporated the original Home Farm manor house, which Simon remembers well from his youth.
He continued: "I remember when we used to play on the park, we used to look over at what is now Home Grange, with the Home Farm building, which back then, to us kids looking on from the park, it was a spooky house in the trees!"
"I'm particularly pleased to see the original Home Farm building incorporated in the way that it has been, mixing the old – and what I remember of the site as a boy – with the new, luxury apartments.
"People locally have seen Home Grange come up from the ground and they can see what we've created here. I'm very proud of what we, Studio G Architects and Gusto Group have achieved here.
"Given that I grew up in the area, I know and have spoken to people about the development and they say they're impressed with what we've done.
"We're delighted that the development has now been completed, with 13 apartments having already been reserved off-plan, which is fantastic news and testament to the hard work our sales team have put in.
"This is the first retirement development for Keystone that we've done in Lincoln and right from the start, we knew we had something special on our hands.
"If you could hand-pick a site, with all the amenities you'd want right on your doorstep, then this would be it – it's perfect.
"Obviously the area is personal to me and the Home Grange development has fitted in seamlessly and that's something that I'm very proud of and certainly the Keystone and Gusto Group Joint Venture partners are too."
For more information on Home Grange, click here.