Specialist dementia care facility receives glowing inspection report
Longhurst Group's specialist dementia care facility in Grimsby has received a glowing report from the Care Quality Commission (CQC).
Cranwell Court, which is operated by L&H Homes (part of Longhurst Group), has been praised for its 'positive and inclusive atmosphere' following a recent CQC inspection.
Inspectors from the CQC rated the service as 'Good' in all aspects of its delivery, from its safety and effectiveness to how caring and responsive staff are to residents' needs.
Providing residential care for up to 56 older people who may be living with dementia, Cranwell Court also has a separate wing, known as the Enhanced Dementia Unit, which provides support to older people living with more complex needs.
Cranwell Court also received a 'Good' rating for how well it is led. This represents an improvement in that category since its previous inspection in 2016.
Registered Care Manager, Angela Kirman, said: "The team have worked very hard to achieve this outcome and I'm so proud.
"We are in a very positive position and look forward to improving over the next two years, with the aim of achieving 'outstanding' CQC status.
"This excellent result is down to the dedication of all the fantastic people who work at Cranwell Court."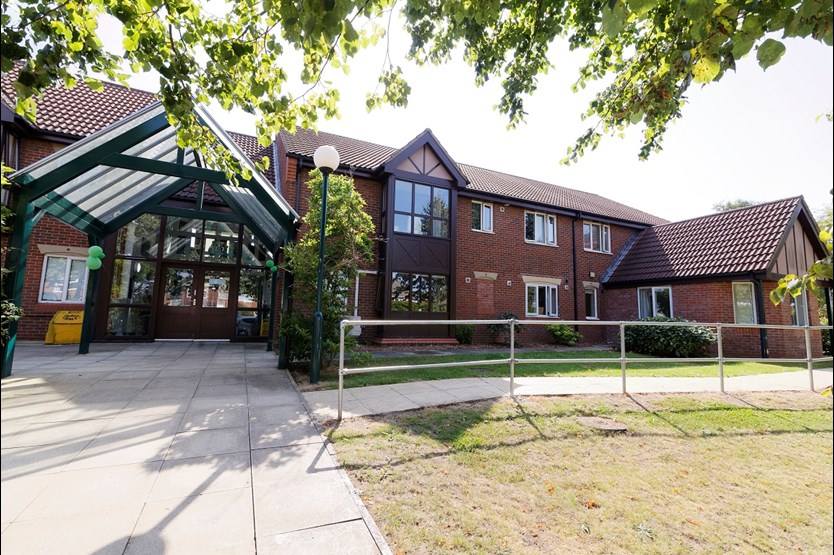 Louise Platt, Longhurst Group's Executive Director of Care and Business Partnerships, added: "We have been delighted to read the CQC inspection findings for Cranwell Court.
"Cranwell is undoubtedly one of the leading care home facilities in its area. As well as extensive facilities, including en-suite bedrooms and inclusive communal areas, it provides an extremely varied and popular activities programme.
"Its strong reputation and popularity is demonstrated by its consistently high level of occupancy, compared to the 79 per cent average occupancy in other homes in the area.
"We are very proud of Cranwell Court and our dedicated team of staff who work tirelessly to improve the lives of those in their care."
The inspection team, which included an expert and a specialist professional advisor, visited Cranwell at the beginning of October. They spoke with residents of the service and their relatives, as well as staff.
In the report, the inspector said: "Positive feedback about the caring staff was given by all the people we spoke with.
"One person told us; "The staff are all friendly and kind. They treat me very well." A relative told us, "The staff all care about the residents and the family too, they are very kind and caring.""
"Throughout our inspection, we saw staff working in a relaxed and unhurried manner and had time to respond to people's needs.
"People were treated with kindness and respect. Staff knew people well and had built trusting relationships and people were supported in a dignified and respectful manner."
To read the report in full, click here.
For more information about Cranwell Court, click here.