Ron's determination to keep checking in on neighbours - even after personal battles
One of our customers living on the Beechdale estate in Walsall has vowed to continue with wellbeing calls to other residents despite his own battle with Coronavirus.
Ron Davies, 86, has suffered his share of personal heartache and health battles.
When his wife Doreen passed away after more than 60 years of marriage, he admits it "felt like a curtain had come down."
But now, after a nine-day stay in hospital fighting Coronavirus, he's pledged to continue his volunteering work with Walsall Community Network to ensure others don't suffer from isolation.
"For all those years, you're used to doing things together," he said.
"All of a sudden, you're not doing anything.
"It hit me hard. I was thinking 'what am I going to do? I'm never going to see her again.' You feel like giving up.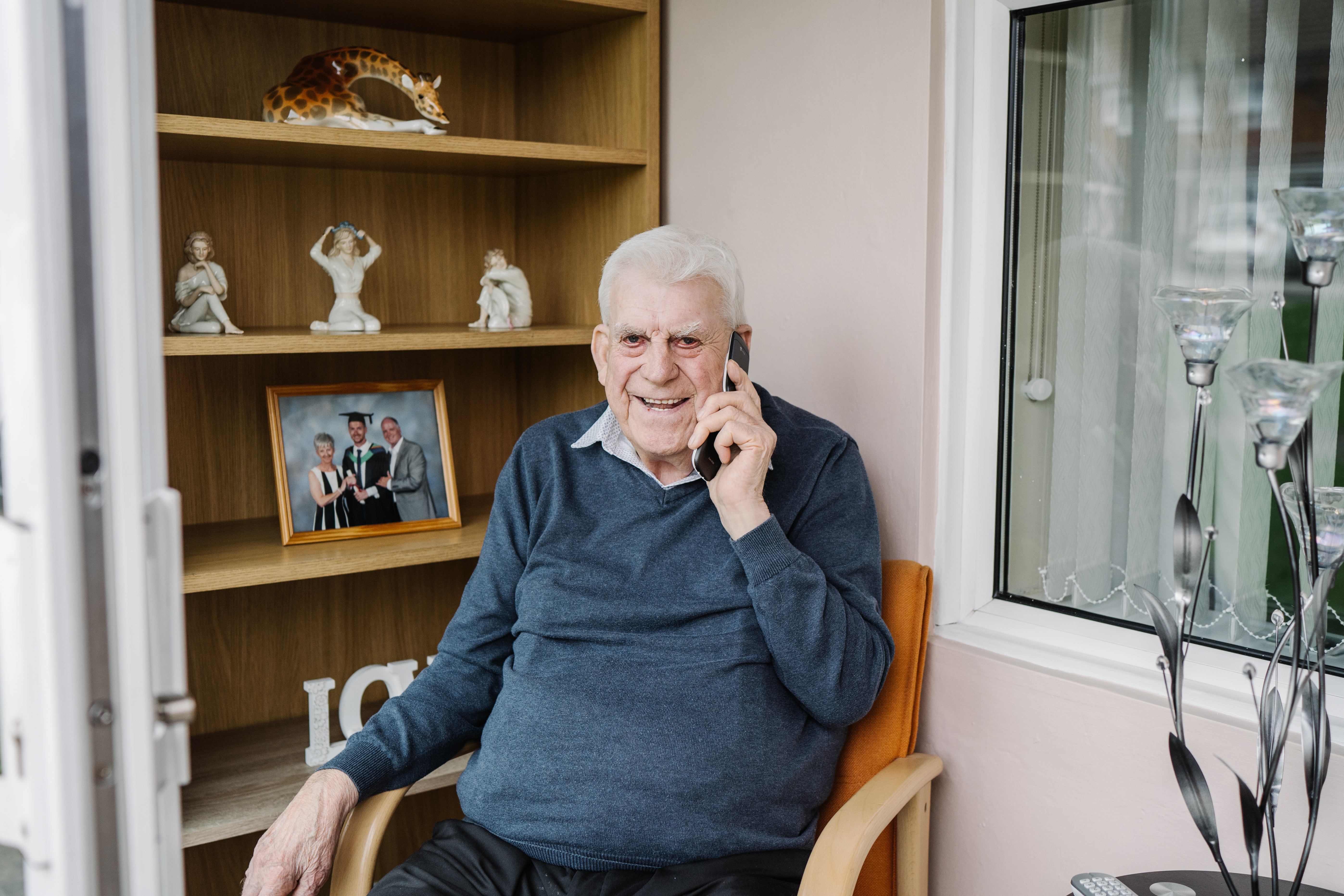 It's still a bit raw, but my volunteering has made a new man of me.
"Despite everything I've been through recently, I'm still doing my phone calls. I'll be carrying on.
"I know I can sit here and pick the phone up to call them. I'm not going to watch the clock go round like I did
before. I'll never look back."
As well as losing Doreen, Ron had already lost a daughter and grandson. But he says his volunteering role has
helped take the edge off his personal tragedies.
Ron admitted he might not even have taken up the role without some encouragement from his other daughter
but says it's the best thing he's done.
"My daughter said to me at the time that she had faith in me that I wouldn't give up," he added.
"She wanted me to join an over-60s club, but I said I didn't feel like it was my thing. To please her, I agreed to give it a go and one day, I went up there.
It was the best move I ever made in my life. As soon as I walked through the door, the manager was very welcoming. They introduced me to other people and gave me lots of cups of tea.
"After a few weeks, I was asked if I'd like to become a befriender – I didn't even know what that meant!
"They explained it to me and put me through the tests. The first man I went to visit turned out to be somebody I hadn't seen for 35 years but knew from years gone by."
Now, Ron has about 16 people he regularly contacts.
He said: "My daughter says I'm a hero!
My life's definitely changed for the better since I've started doing it – of course I still think of Doreen, but it isn't as raw. The edge has been taken off it.
"Most of my people are in the same age group as me, so we have plenty to talk about.
"The things we find to talk about are amazing. It's usually about our families, or something that's happened that week, but there's always plenty for us to chat about."
Ron said that with his background, and having lived in Walsall all his life, talking to people comes naturally to him.
He explained that the feeling and knowledge of helping other people feel less lonely is very rewarding.
He added: "I'm well-versed in talking to people.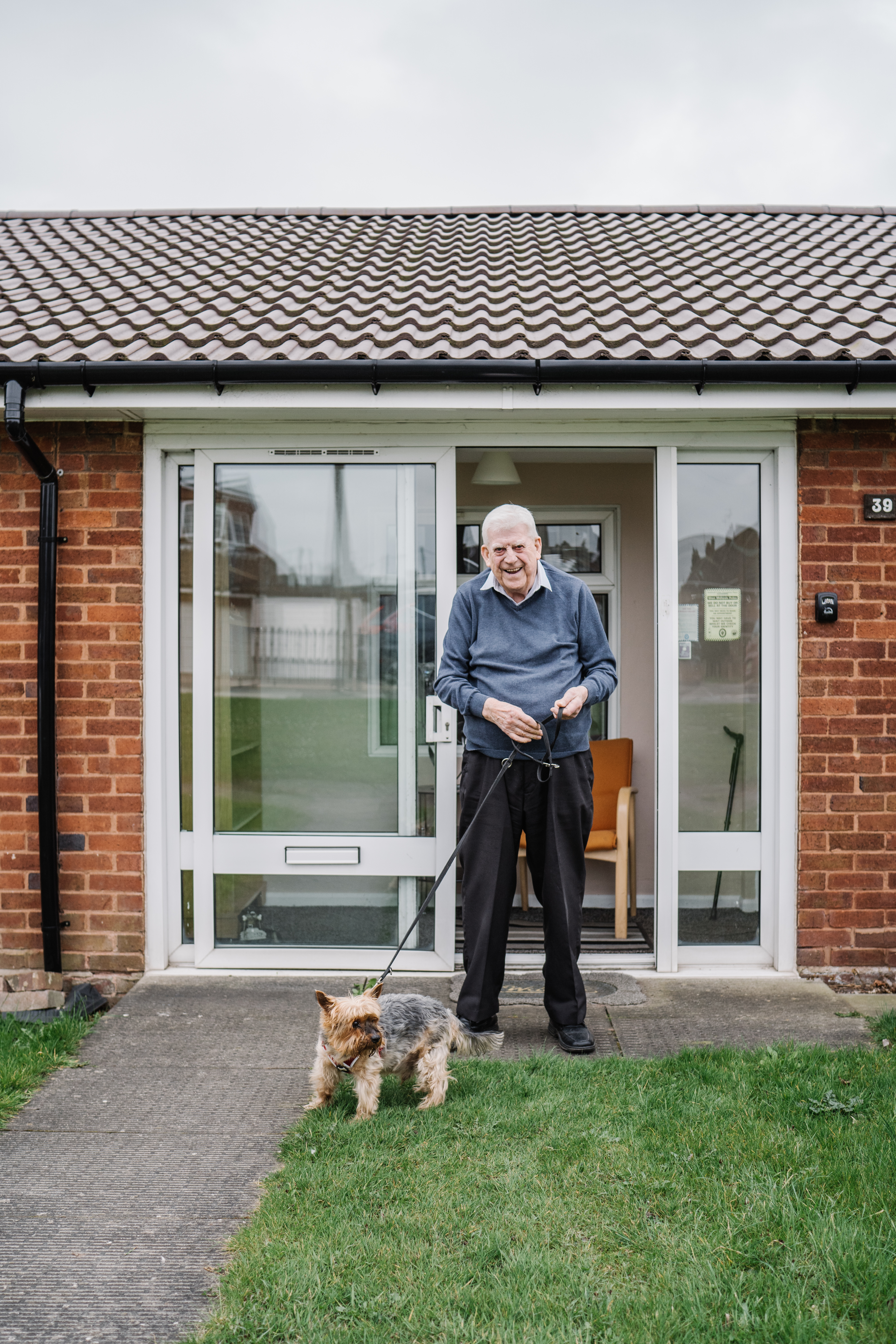 I never thought I'd find myself in this position, but I'm happy now. The loneliness has gone for me, so I hope it does for other people too.
"I'm quite happy doing what I'm doing and I'm going to carry on. I'm 86, but people come up to me telling me how well I look – you can imagine the feeling that gives you!"
Reflecting on his Coronavirus battle, Ron admits his stubbornness probably made things more difficult for him.
"I'm a very lucky man," he added.
I'm a little more wary now than I was at first. I knew something was wrong, but I'm a stubborn old man!
"I knew I was ill, but I was hoping it was a cold. Each day it got worse and my throat was that raw that even a glass of water seemed to burn it.
"The doctor sent me up to A&E and I was admitted to hospital for nine days.
"I'm not doing anything stupid now. I'm being really careful and avoiding crowded places."