Refurbished Longhurst Group laptops being used as teenager teaches older Beechdale residents key ICT skills
A Beechdale teenager has used his passion for computers to teach older residents on the estate vital IT skills.
Shaquille Nelson, 17, has been involved with the Residents R Us group from a young age and, after developing an interest in cyber security, he's now taken to teaching others key skills.
The workshops have been made possible after three refurbished laptops were donated by Longhurst Group to Residents R Us. These are being used by the participants of the sessions.
Shaquille said: "I've been interested in computers since I was young – I enjoy playing video games and things like that.
"My cousin works in cyber security and he's a role model to me. I'm really interested in how to keep computers safe.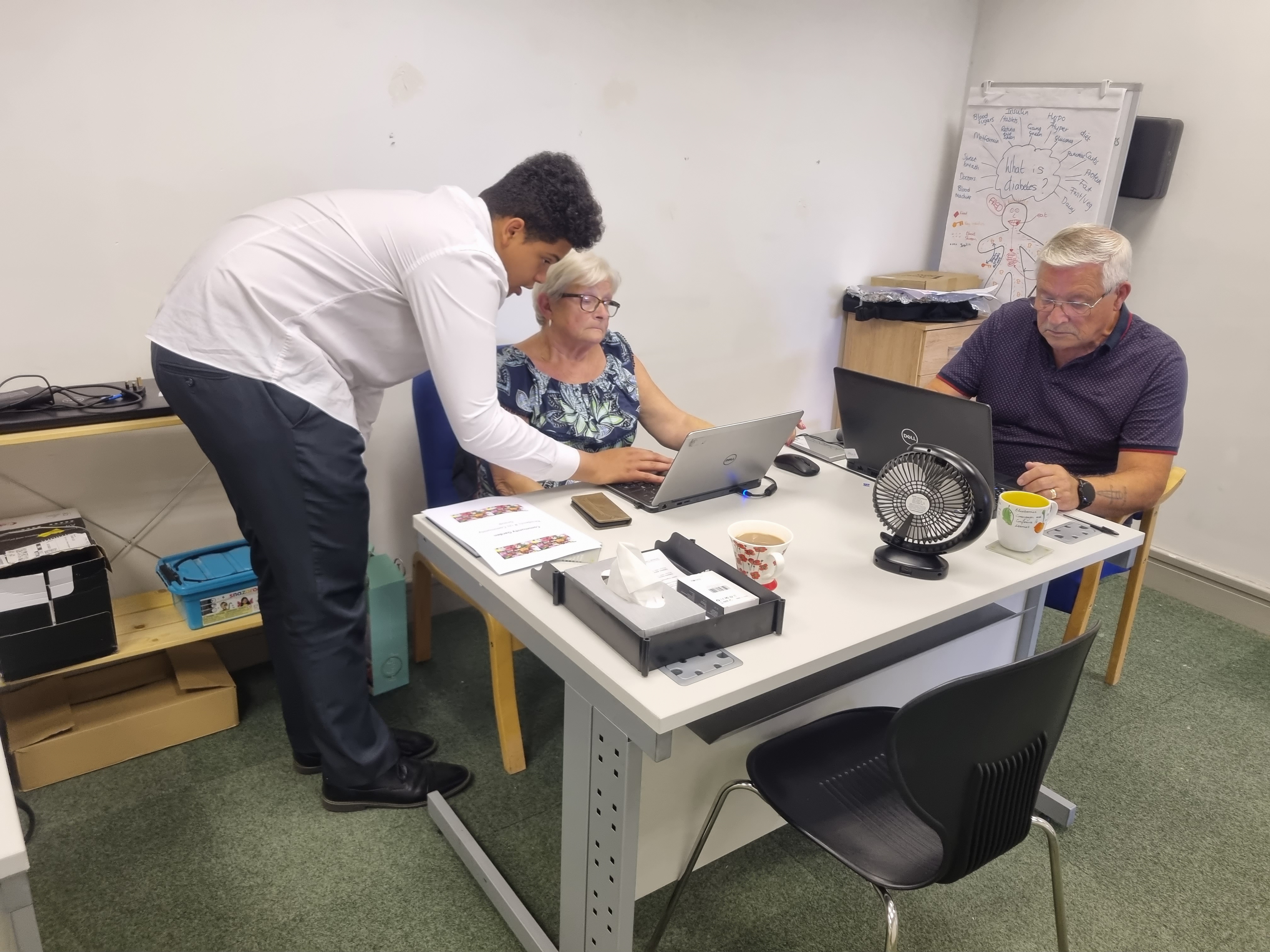 Sue asked me to come down and help out by doing these workshops and we've been doing basic skills for older people from Beechdale and surrounding areas
"So far, we've done things like changing settings, saving preferences, changing fonts and colours and modifying the user interface.
"We've also covered e-safety and changing privacy settings on websites, as well as having different passwords for different websites.
I'm not an overly confident person, so as well as it making me feel good knowing that I'm helping people learn new skills, it's also helped me improve my confidence.
"My plan after Sixth Form is either to do an apprenticeship in cyber security or to go to university to study computing."
Sue Lycett, from Residents R Us, has taken part in the sessions and she said she was pleased to see the younger generation supporting their elders.
She said: "It's absolutely fantastic to have a younger member of our community helping older residents with important, yet unknown to them, skills.
The sessions have been great and really enjoyable.
"We're very grateful to Longhurst Group for the donation of the laptops as, without these, there's no way we could put these workshops on. They've been very useful to us and we couldn't be more thankful."