Proud Pam crowned Housing Professional of the Year
OUR very own Pam Malhi ​recently received a prestigious national award after helping people save or reclaim almost £300,000.
Pam Malhi, who works as a Money Advisor for Friendship Care & Housing (part of Longhurst Group), was named Housing Professional of the Year at last week's 24housing awards.
Pam provides advice and support to customers to ensure they receive the benefits they're entitled to, as well helping them budget and manage debt.
Between April 2016 and March 2017, she managed a caseload of 255 people, recovering £200,000 of ongoing benefit entitlement and back-paid claims. Other financial gains included £60,000 of PIP claims and discretionary housing payments totalling £8,000.
One of Pam's individual success stories saw a disabled customer receive 12 years of backdated DLA care payments totalling £25,628 and the reinstatement of £55 weekly payments after they were wrongfully withheld.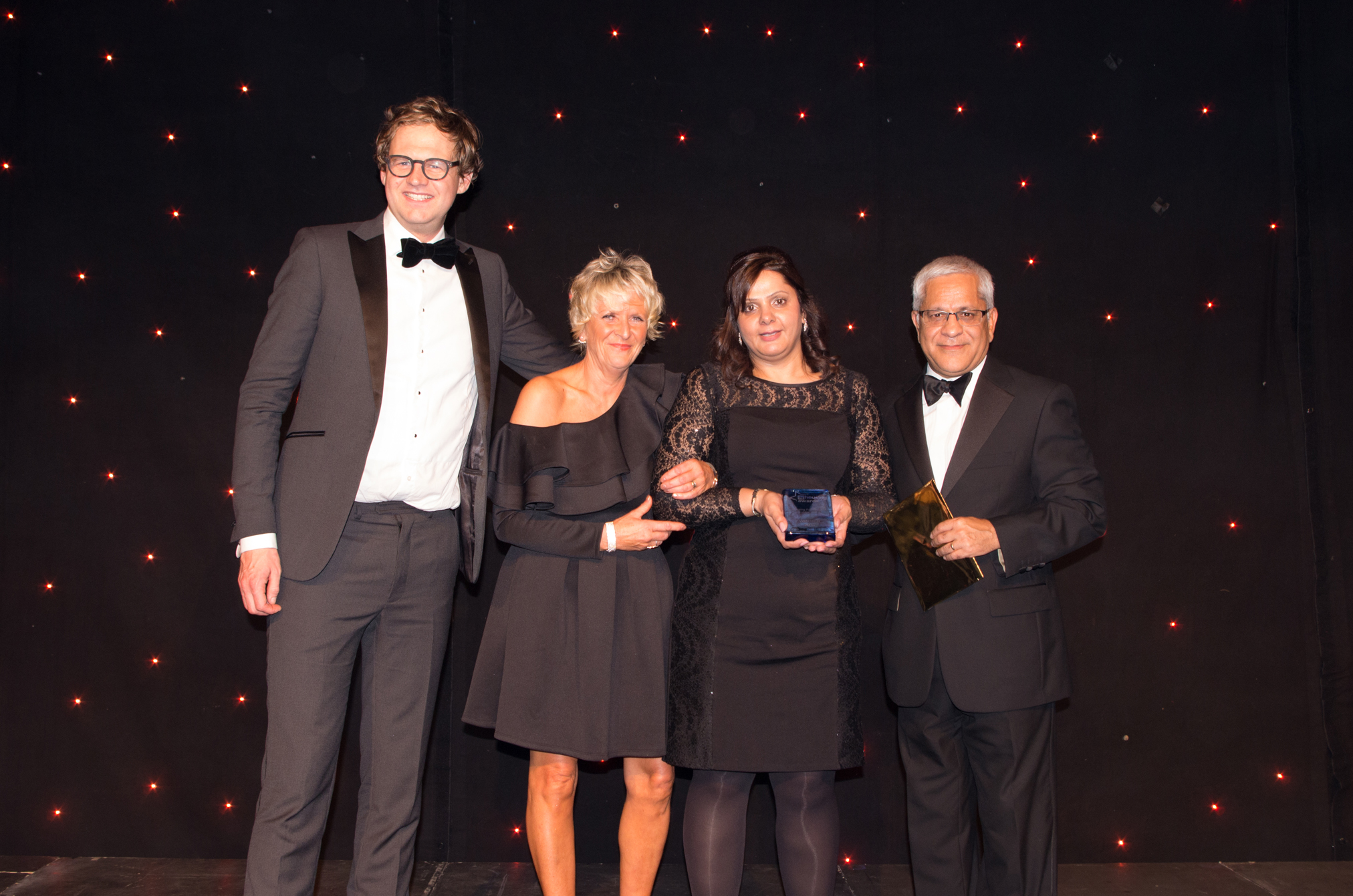 Longhurst Group Chief Executive, Julie Doyle, said: "Pam's commitment to her job and to helping our customers through extremely challenging situations is truly inspirational. She provides a heartfelt service that has significantly improved the lives of so many people.
"I was delighted to see Pam collect this well-deserved award which recognises what a fantastic job she has done and very pleased to see the Axiom Academy highly commended for the support it provides to people looking for training and employment.
"These awards were a great opportunity for the Group to showcase the amazing work that colleagues do on a day-to-day basis. We are very proud to have been recognised in so many categories.
"Housing professionals right across the country provide a fantastic service and this shows that our colleagues are right up there with the very best of them."
Pam's success came on a night of significant recognition for Longhurst Group as the Midlands housing provider was shortlisted in a total of six award categories.
Pam was joined in the Housing Professional of the Year category by Community Champion Jemma Betts, who was also shortlisted in the community achievement category. The Group's newest edition, Axiom Housing Association, was highly commended in the Best Training Scheme for its Axiom Academy employment and training initiative.
The other Longhurst Group finalists were Group Chief Executive Julie Doyle, who was shortlisted in the Chief Executive of the Year category and Money Guidance Officer, Steve Thomas, who was shortlisted in the Welfare Wise category after successfully appealing 20 out of 22 Department of Work and Pensions decisions and securing almost £90,000 of additional benefits for customers.
You can watch a video from the event below: