National award success for Longhurst Group Communications Team

Longhurst Group's Communications Team has won a national award for its launch of a new channel.
The team scooped the Best New Channel award at the Institute of Internal Communication Awards for the roll out of Workplace by Facebook.
Introducing the new channel has led to an increased level of engagement among colleagues, as well as regular contributions from the Executive Team, the ability to share business critical messages as well as celebrating great work across the Group.
Our entry saw off competition from large organisations including NatWest to achieve this significant recognition.
Jon Reeves, Director of Communications, said: "I'm incredibly proud of the team for all the hard work they put in during the implementation of Workplace by Facebook.
"We were determined to increase the level of engagement throughout the organisation and quickly identified this channel as a way of achieving this.
"There are now over 800 colleagues signed up to Workplace and most regularly contribute to  the channel, promoting the great work being done across the organisation and sharing best practice.
"I want to say a massive thank you to all of our fabulous colleagues who have embraced Workplace and made it such a successful and engaging channel.
"I'm really proud that the team has received this level of recognition."
 Our entry was praised by judges, who said they liked how we demonstrated good user insight in the development of the channel, as well as a well thought through implementation.
Their feedback said: "The entry is clear up front about why this channel was launched to support the overall goals of the organisation. 
"The team also used insight from other organisations within and outside of the sector to understand how the product had been used elsewhere and to learn from this.
"The variety and mix of organisational vs user generated content not only supported delivery of corporate messages, but also supported increase in engagement across parts of the business. 
"The increase in activation of accounts over time demonstrated the need for the channel and the engagement it created. Their measurement target of adoption rates is showing success, with the added benefit of increased leadership visibility."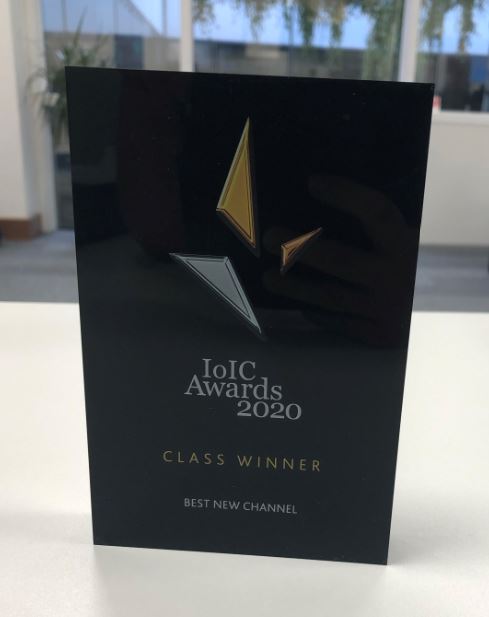 ---