More affordable homes on offer in Lincoln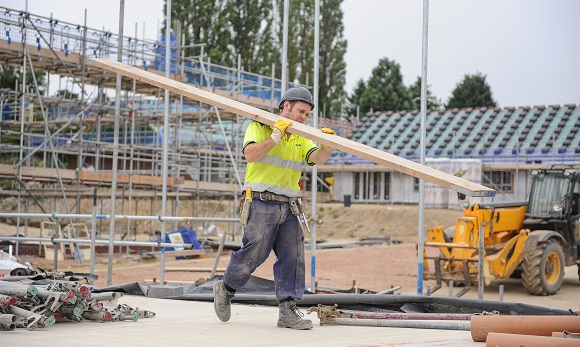 Longhurst Group is to offer 26 new affordable homes in Lincolnshire as part of a £13.2million scheme in Branston, near Lincoln.
The Spires, which is being built by Longhurst's development partner Lovell, will comprise 73 one, two, three and four-bedroomed homes, on a site off Moor Lane, to the south of the picturesque village.
Longhurst will offer 26 of these for affordable homes, with the remaining 47 being sold through Lovell.
Preparatory work is set to start this year before construction begins in early 2018. The scheme is anticipated to be completed in early 2020.
Mel Baker, project manager at Longhurst Group, said: "We are delighted that work is due to start on site at this development, which will bring much-needed, high-quality affordable housing to Lincolnshire.
"With the location being so close to the city of Lincoln and considering the variety of homes available, we expect The Spires to be a very popular scheme. It's also another example of our excellent partnership with Lovell."
Lovell regional managing director Robert Adams said: "We're very excited to be preparing to start work on this major development which is in a prime location, giving residents the opportunity to enjoy a thriving village in close proximity to Lincoln, with access to first-rate transport connections across the region and beyond.
"The new homes will significantly widen the choice of properties available to local homebuyers, delivering a range of stylish houses of varying sizes for sale, as well as helping answer the demand for high-quality affordable homes."