Longhurst Group residents have food parcels delivered to their door
Residents at our Phoenix Court scheme in Gainsborough have benefited from food parcels donated by a local social enterprise.
Scheme Manager Sarah Smith has been working with Feeding Gainsborough – an organisation which collects surplus food from businesses in the area and donates it to local organisations – since October last year.
However, with coronavirus putting an end to the regular Saturday morning distribution and collection of food items at Phoenix Court, food parcels will instead be put together and distributed to residents.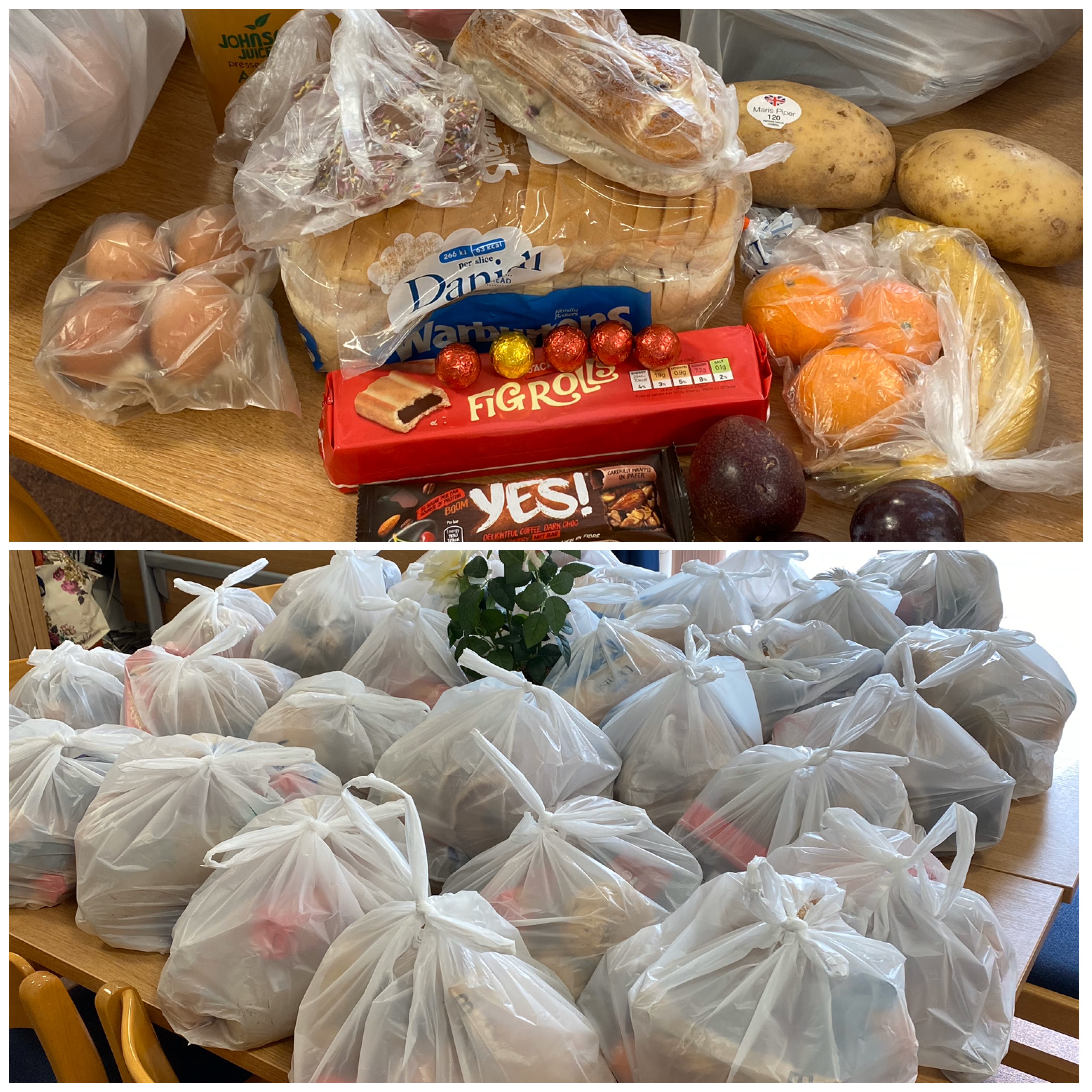 If we can make a difference so they have the essentials then it is worth it.
Sarah said: "At the moment, due to COVID-19, bringing surplus food here for residents to pick from has been suspended to ensure we comply with social distancing guidelines.
"Instead, Feeding Gainsborough is now doing food packages – these could be bread and cakes, tinned foods, bottles of water – for everyone. I have distributed the first batch to all residents on scheme at a safe distance.

"We decided to do a package for everyone in the first instance, before allowing them to decide if they wanted the help on an ongoing basis as some are more independent than others.
"There are 33 occupied bungalows at Phoenix Court, so there will be plenty of packages to distribute on an ongoing basis.
"I can't thank Feeding Gainsborough enough. Without them and their help, it would put even more pressure on me and my colleagues at Phoenix Court.
"We have been going the extra mile to make sure everyone has what they need as we have several vulnerable residents.
"If we can make a difference so they have the essentials then it is worth it – and none of this food is being thrown away or wasted."
Sarah said the eldest resident at Phoenix Court is 98, while others have various health conditions and families are trying their best to help, but some are self-isolating.
"It will be good that they can come to me and ask for some help and support through a food parcel," she added.
"I've been going to the local shop to get things like bread and milk, but this can be a more regular thing for them.
"We are all so grateful to Feeding Gainsborough."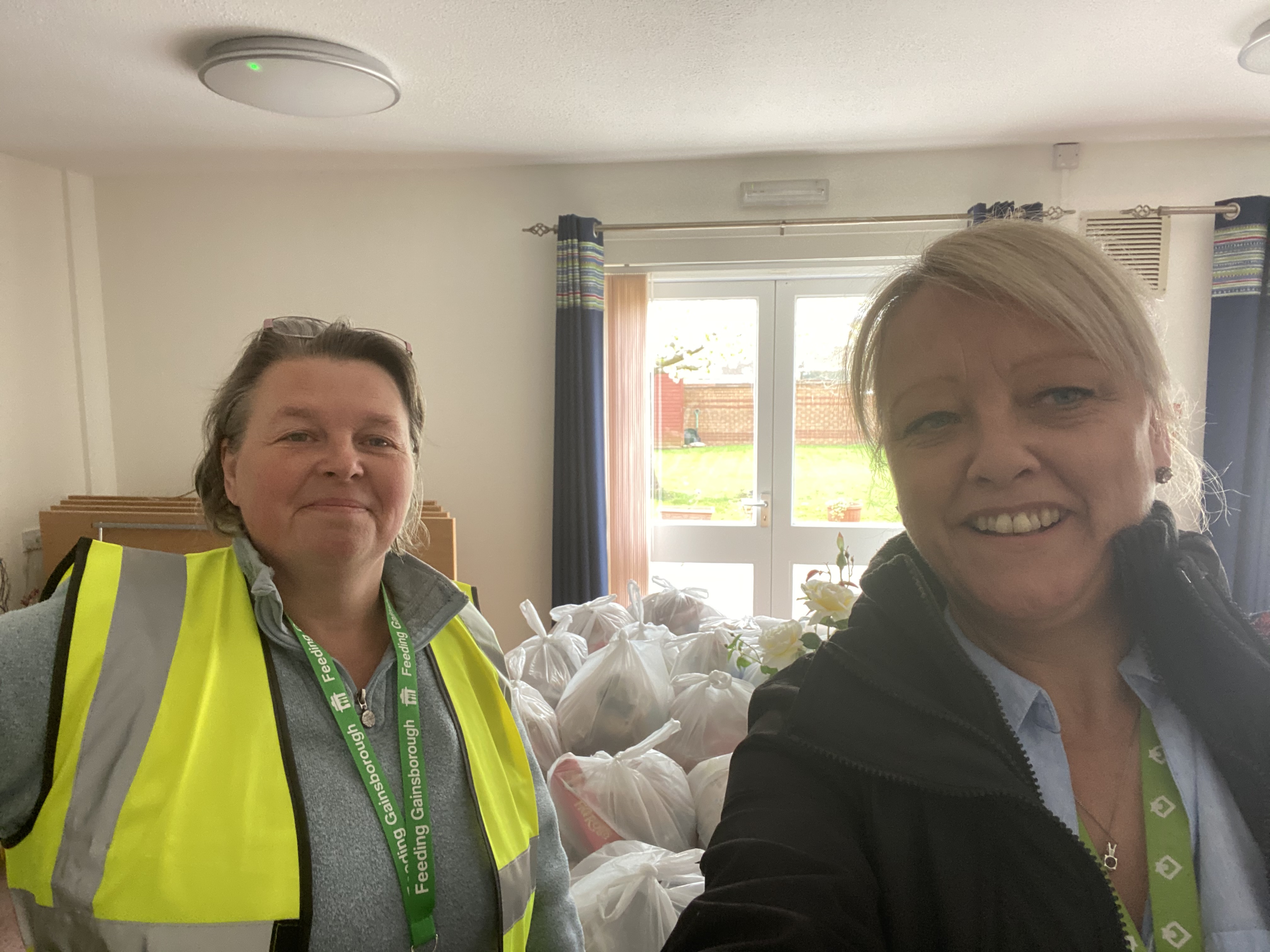 Julie Musonda, Director at Feeding Gainsborough, said they have had to modify the way they carry out their work due to coronavirus.
She said: "Coronavirus has brought new challenges for us, so we have had to look at how we deliver our service and do it differently. We can't bring groups of people together anymore, so our food tables that allow people to pick what they would like can't be done anymore.
"At Phoenix Court, we decided to do food parcels in bags as they were easier to move around. Each bag is slightly different, although all have got teacakes and fruit in.
"Feeding Gainsborough also has an online form so people can request what they receive, while we also run a prescription service which is very busy at the moment as lots of people are isolating.
"We cover all the food groups, not just tinned food and we are trying our best to match what we send to the residents of Phoenix Court to their likes and preferences.
"We hope that the food parcels make a difference for those who need some support during these difficult times and this will be an ongoing thing on a weekly basis for at least the next three months."