Helen makes the top 10!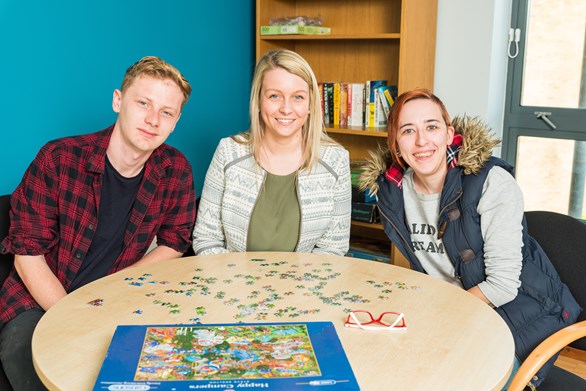 A Longhurst Group colleague has reached the top 10 of a prestigious national award that recognises future young leaders. 
Helen Donald, Service Manager at the Wisbech Foyer, which provides accommodation for up to 17 young people aged between 16 and 25, is one of ten young people to have reached the semi-final of the Young Leader's Award, run by 24housing.
Helen, 26, who recently got married and is now Helen Florence, has worked for Longhurst Group for just under a year. In that time, she has completely turned the Wisbech Foyer around, helping 15 out of 17 of her residents into education, training or employment, ensuring all residents are in credit with their rent accounts and securing over £6,000 of funding for sports activities at the Foyer.
Previously shortlisted in the top 20 of the awards, Helen made it through to the next stage following an online vote that attracted over 10,000 votes. She will now pitch a five-minute presentation to leading figures in the housing sector in an attempt to make the final five.
Helen (pictured right centre with Wisbech Foyer residents)said: "It's a fantastic feeling to have made it through to the top ten. It is great to be part of the Young Leaders award and I feel proud of myself for getting this far.
"I'm very grateful for the nomination and it's nice to know that my contribution is valued by my organisation.
"I'm now really looking forward to heading down to London for the next phase of the competition. I'm excited to meet other young leaders and also share best practice. I'm hoping to gain skills from the competition and bring new ideas to the organisation.
"I would really like to say a big thank you to everyone who voted for me; it really is appreciated!"
Helen will attend the National Housing Federation head office in London on 25 July to talk about how she would shape the future of housing for the better.
To see who Helen is up against in the semi-finals, click here and to watch a video of Helen in action, please see below.