Group director appointed to Communities that Work board
Longhurst Group's Director of Community Investment has been appointed to the board of Communities that Work - the national voice of housing providers who support residents and communities into employment.
Charmaine Simei has over 25 years' worth of experience in the sector is also chair of the Centre of Excellence Community Investment East of England network and co-chairs HACT's Racial Equality Group, having been a mentor for the Housing Diversity network for many years.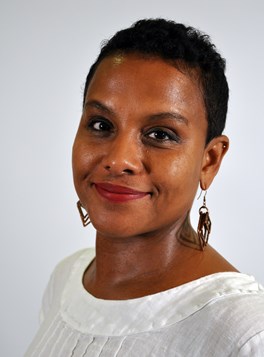 She has been appointed to the Communities that Work board to help promote the significant contribution that the organisation's members make to the economic recovery of our communities as we continue to recover from the Coronavirus pandemic.
Speaking of her appointment, Charmaine said: "I'm delighted to be joining the Board of Communities that Work at such a pivotal moment. Social mobility and the transformative power of meaningful employment has always been a driving force for me, throughout my career.
"While we all hope that we will soon see the pandemic coming under control, and some semblance of normality returning, Covid's devastating impact on communities and the economy is something we need to address now, for the future.
The Housing sector is uniquely placed to build on its strong foundations of employment support, delivered locally to our communities. Collectively, we can provide a significant boost to the country's economic recovery through collaboration, focussed effort and partnerships."
Kate Shone, Chair of the Board said: "Charmaine is going to be a great asset to the Board and the members of Communities that Work, in this crucial year for us and for the entire social housing sector.
"Charmaine joins a Board that is determined to see economic opportunity driven towards our whole communities, and I know her passion and clear-headed determination will stand her in incredibly good stead to do this, through Communities that Work." 
Together, Communities that Work members own and manage more than 1.3million homes, working with some of the most vulnerable communities in the UK.
Find out more about the support we provide to help our customers into work, education, training and volunteering.