Four new recruits join neighbourhood team
Four new recruits have joined Friendship Care and Housing's team of Neighbourhood Impact Assistants following a refreshing of the service to make it more 'visible, reactive and pro-active'.
Neighbourhood Impact Assistants (NIAs) support and promote safer, cleaner estates by proactively resolving anti-social behaviour (ASB), neighbourhood disputes and environmental crime.
Following the recruitment of four new faces, Friendship Care and Housing (FCH), which is part of Longhurst Group, now boasts a team of six NIAs.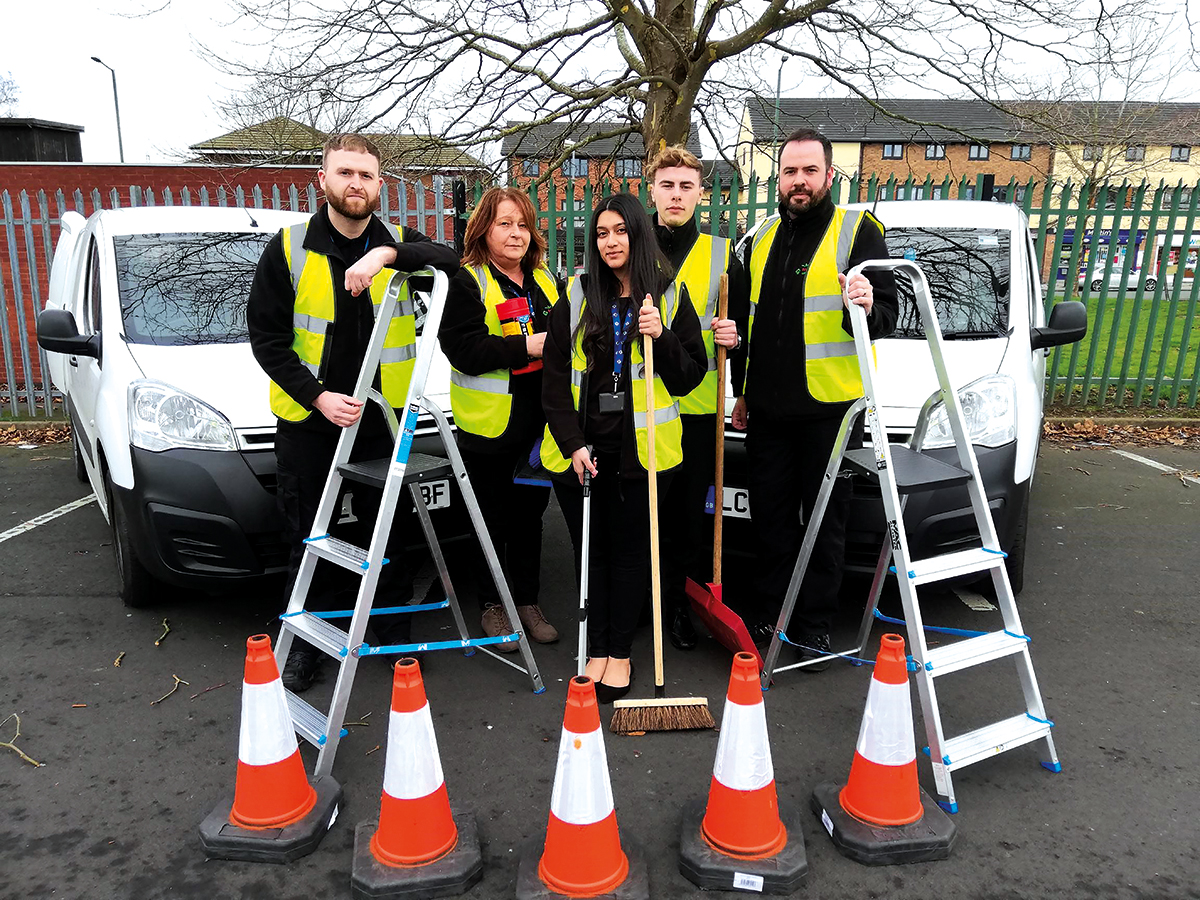 Stuart Green has been appointed to cover the Beechdale Estate in Walsall, Max Walker-Wiltshire has joined Tabs Qamar to cover Birmingham and Nuneaton in Warwickshire, with Sarah Breed and Michael Gardner joining Tracey Bostock to support customers in Leicestershire, Nottinghamshire and Derbyshire.
Across their respective patches, NIAs investigate and resolve reports of low-level ASB and carry out regular inspections of communal areas on their schemes to make sure they are safe and well-maintained.
They also crack down on environmental crime such as fly-tipping, abandoned vehicles and graffiti as well as investigating reports of abandoned properties, where a customer has moved out without informing us or giving proper notice.
Another crucial element of an NIA's role is to engage and consult with customers to ensure that our communities are great places to live.
This can see them identifying and managing improvement works to parking and bin areas and lighting around schemes as well as facilitating and organising community events.
Our NIA service has been reinvigorated and refreshed to make the service more visible, reactive, pro-active and efficient.
Housing Services Manager, Andy Wright, said: "The service has been reinvigorated and refreshed to make the service more visible, reactive, pro-active and efficient.
"This includes investment to provide each NIA with a standard kit to carry in their vans to enable them to undertake a wider range of tasks.
"Extra training has also been delivered so that they can now safely work at height and also pick up discarded syringes and properly dispose of them, rather than having to wait for the local council to do it.
"Hazards are also being managed more effectively after they are identified to keep both our customers and the wider public safe on our schemes."
The NIA service is available to all FCH customers. NIAs are only responsible for FCH land and property, but work with or approach other owners when issues affect our customers.