Double transfer increases Longhurst Group's stock to over 22,000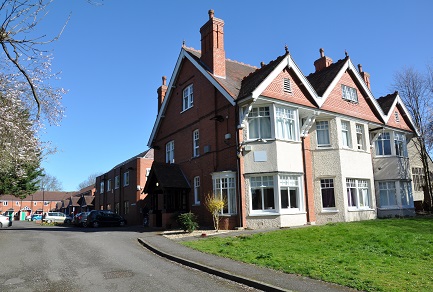 Longhurst Group has extended its stock to more than 22,000 properties after completing the transfer of over 400 properties from two other housing associations.
The Group, which operates in almost 50 local authority areas across the Midlands and East of England, recently transferred 308 properties from The Hyde Group.
These properties are located in South Kesteven, Fenland, Kings Lynn and Rutland and include affordable, shared ownership and leasehold homes.
It follows the transfer of 144 properties from PA (Paragon Asra) in March. A total of 22 of these properties were already managed by L&H (Longhurst & Havelok) homes, which is part of Longhurst Group. The properties also comprise 19 supported housing units and 10 shared ownership homes.
This agreement includes the transfer of the Sleaford Foyer and the Family Plus Team, which will now be managed by Axiom Housing Association - also part of Longhurst Group - through the Supported Housing department.
The Sleaford Foyer provides supported accommodation for homeless or potentially homeless young people, aged between 16 and 25. As well as a place to live, young residents have access to someone to talk to and receive advice and support with learning new skills.
Sharon Guest, Executive Director of Housing Services at Longhurst Group, said: "The transfer of these properties will help us to further realise our ambitious growth plans and provide high-quality homes and services to even more people across the Midlands and East of England.
"We are committed to enhancing our care and support provision and this is demonstrated by the addition of several supported housing properties and the Sleaford Foyer, which we will manage. We will use our experience and expertise in these areas to ensure that customers receive the best possible service."
These recent additions are further examples of Longhurst Group's continued growth, following last year's merger with Axiom Housing Association and the transfer of 27 leasehold schemes from Waterloo Housing Association in July 2017.
(Photo: Sleaford Foyer)