Children have a spookily good time at Longhurst's Halloween event
YOUNGSTERS from Walsall's Beechdale estate had a spookily good time at a Halloween event organised by Longhurst Group colleagues.
The children took part in a fun-filled ghoul hunt and litter pick in the area around the Friendship Care and Housing (FCH) offices and the local shops.
They were tasking with searching for creepy ghouls that were lurking around the area. Each had an important environmental or safety message for the children as well as a letter from a code that they had to complete.
They were rewarded with sweets and goody bags and also took part in a colouring competition to win a prize for the best artwork.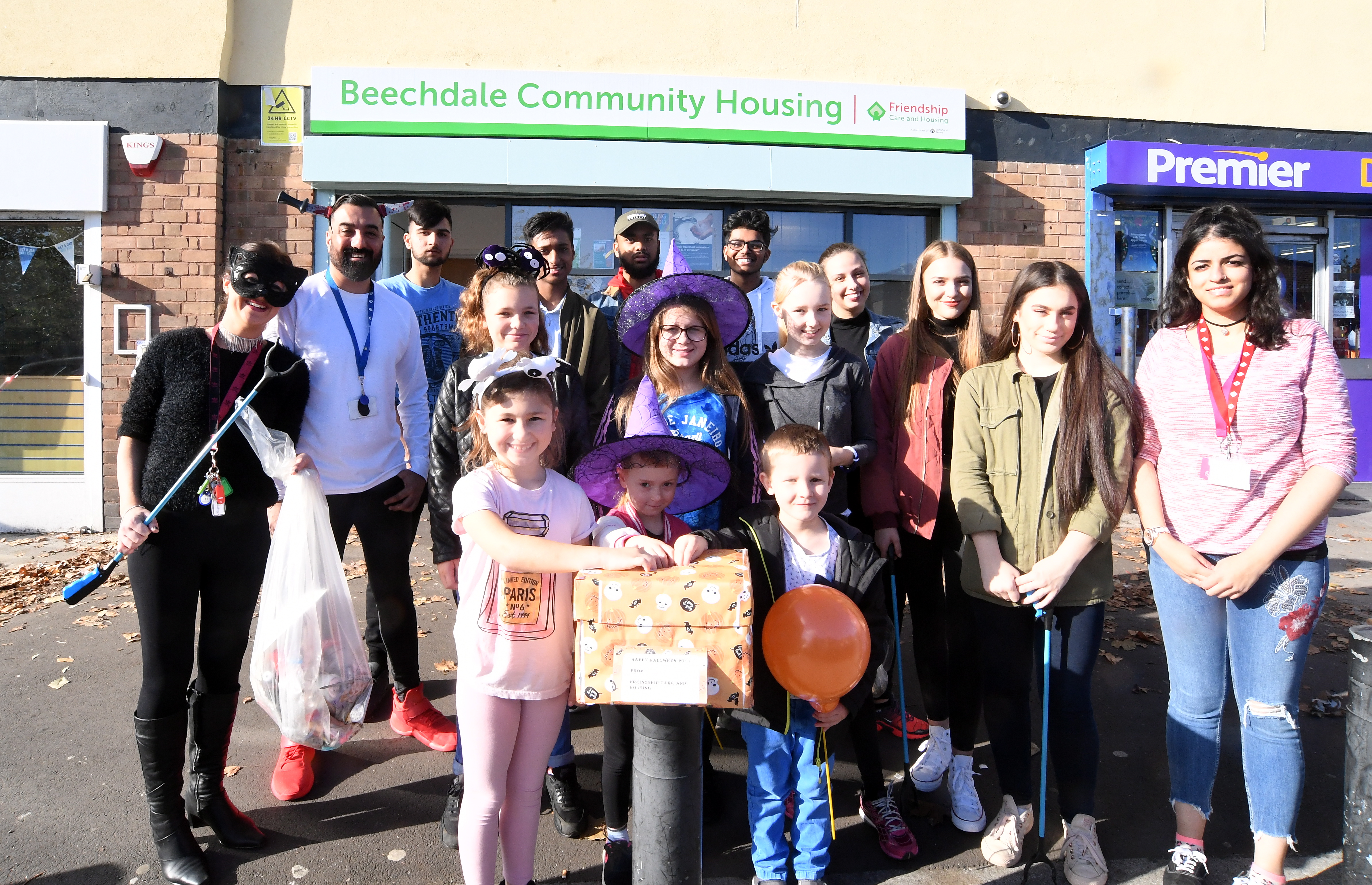 Organiser Jemma Betts, who is FCH's Community Champion, said: "Myself and Imran Rehman (Customer Service Advisor at FCH) decorated the office to create a spooky vibe and gave out lots of sweets and goody bags on the day.
"The children really enjoyed the ghoul hunt and had lots of fun finding all of the characters, such as the goblin troll who didn't like litter thrown to the ground and would chase them if they were seen doing it.
"Overall, the event went really well. Myself and Imran had lots of fun organising and setting up the event and it was great to see the children enjoying themselves.
"It's nice to know that we've helped to put some positivity back into Beechdale by bringing people together to have fun."
Jemma was supported by a group of young volunteers from the National Citizen Service's Team Challenge, who take part in social enterprise projects to benefit the local community.
"The NCS volunteers were a huge help," she added.
"They helped out with organising the day, litter picking, engaging with local residents and shop keepers and speaking to the children to educate them on litter and looking after their community."