Beechdale community garden opens on piece of previously overgrown Longhurst Group land
A new community garden on Beechdale has been officially opened by the Mayor of Walsall.
The new facility, on Jenner Close, has been created by the Residents R Us group after they transformed a piece of overgrown and derelict land owned by Longhurst Group.
The group has spent several thousands of pounds to make their vision a reality and they now hope it'll promote community cohesion on the estate.
Sue Lycett, from Residents R Us, said: "I live a couple of doors away and I've been here for 10 years.
"It's always been derelict land and one day I thought we could do something with it, so I spoke to Maurice and thankfully Longhurst Group agreed.
"We did apply for a small amount of lottery funding, which we got. We received £4,900 but we've spent about £6,500 in total and everything has just gone from there.
"It's taken about 12 months to get to this stage.
"We're all delighted with it. Hopefully it'll help to bring the residents of Jenner Close together."
The garden was officially opened last month at an event attended by the Mayor of Walsall, local councillors and Eddie Hughes MP.
Sue added that she hoped the space would have real benefits for the local community.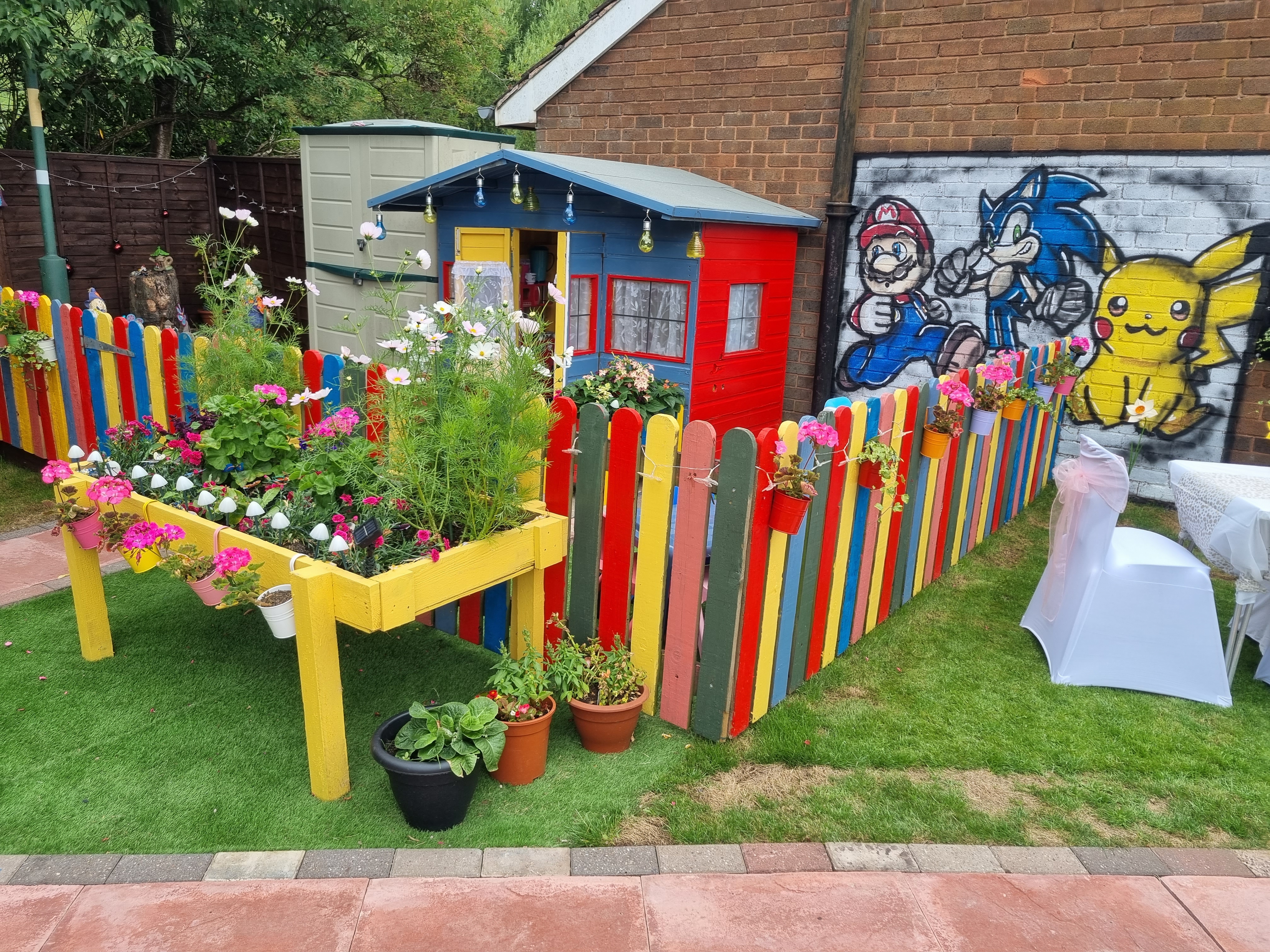 We want to increase community cohesion between residents and tackle loneliness.
She said: "We're hoping to do a Saturday morning kids club and also have coffee mornings for the other residents as well.
"We want to increase community cohesion between residents and tackle loneliness.
"We want to get them out of their homes to come and have a chat with each other and we can then keep an eye on each other and look after one another.
"As a group, Residents R Us will be taking on the running of the garden. Dave Moore, who did lots of work to get it ready, will become Garden Manager and will be taking on the maintenance of it and we'll be doing everything ourselves."
The work to create the garden was carried out by volunteers at Residents R Us, with everyone getting their hands dirty over several months as the dream became a reality.
Sue added: "Lots of the team have their own family commitments, so they came and helped as and when they could.
"My husband and I have been working here until gone 11 at night on some evenings. Everyone has been here helping when they can and it's turned out lovely.
"It's been really hard work, but we're all absolutely elated. It's amazing."