Our Good Deeds 2019
We played Santa with festive 'thank you's'
Worthy causes and kind-hearted individuals from right across Longhurst Group's regions are being recognised for the fantastic work they do in their communities as part of our Good Deeds of Christmas campaign.
Colleagues and customers nominated groups and individuals who deserved a bumper festive hamper in the run up to Christmas.
We had 22 nominations, with 15 causes receiving Good Deeds in partnership with our contractors and suppliers.
The judging panel was made up of representatives from each of our contractors, colleagues from the Group and Longhurst Group customers.
Kim Lane, Customer Engagement Team Leader, said: "The Good Deeds of Christmas campaign gives us an excellent opportunity to thank people in the communities where we operate who voluntarily help others.
"It's been a huge success once again this year and we are very pleased to be able to hand out hampers to deserving causes as our own way of saying thank you for all they do.
"Well done to everyone who has received a Good Deed."
Take a look at everyone who received a Good Deed below.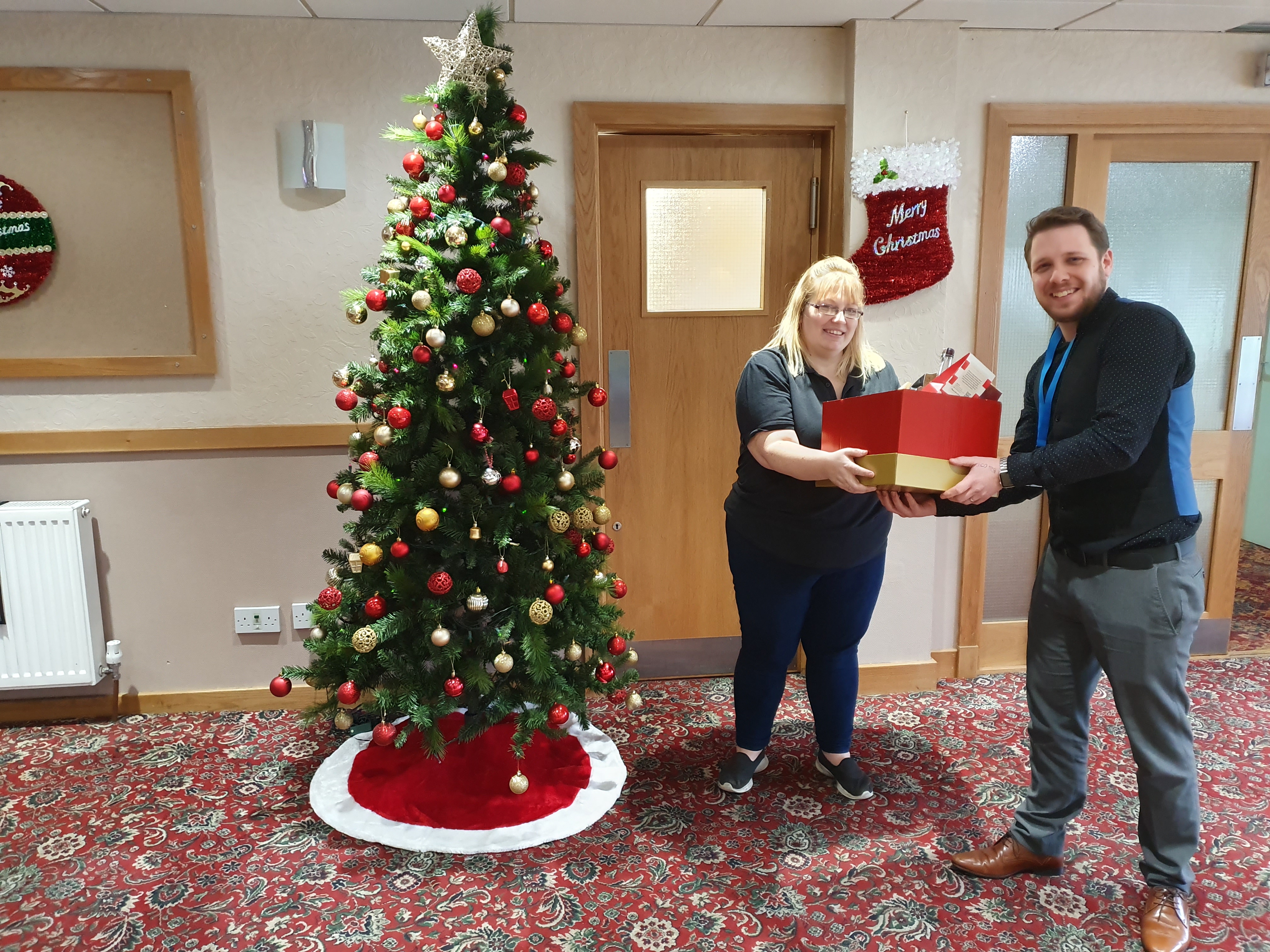 This year's Good Deeds go to...
Lorraine Lewis and Family
Lorraine is on a five-year career break, but would not hesitate to give somebody her last penny. After her son Brody's leukaemia diagnosis, she set out to raise as much money as possible for charities, including Birmingham Children's Hospital and Cancer Research, while helping in the local community. The family were nominated for their bravery in the face of their challenges.
Grimsby Food Kitchen
Run by the incredible Cath and Ken Homewood and their army of kind-hearted volunteers, Grimsby Food Kitchen is a vital lifeline for the area's homeless and vulnerable. Demand for their help often increases over the festive period.
Douglas Hearn 
Douglas does jobs for customers in Stronglands Court where the Grounds Maintenance doesn't cover. He is always outside and asks for nothing in return. He also pops in to check on residents' wellbeing.
Trevor Webster
Despite having a stroke, Trevor puts all his neighbours' bins out and brings them back in on a weekly basis. His act of kindness comes despite being unable to talk.
Adam O'dell
Kind-hearted Adam carries out jobs in his disabled neighbour's home where he has lived for 35 years. Adam even looks after the resident chickens, while his daughter walks the neighbour's dogs.
Ann Moore
Ann is a carer for her 31-year-old daughter. Each day, she helps her to wash, dress and prepare food, as her daughter can't do it herself. Her kindness knows no bounds.
Tom Sturmy
Tom always looks after his neighbours and the community he lives in. His commitment helps keep the sense of community strong in his area and is very supportive of Longhurst Group's work.
Cando Care
A charity run service with a day centre in the Irthlingborough Library. They make sure their patrons have a good day with lunch and games, and regular days out.
Salvation Army, Gainsborough
Malcolm has provided our residents at Gainsborough Foyer with many food parcels when urgently needed. He puts all parcels together with love and care.
Mary Smith
Mary, 93, is one of the eldest residents at Phoenix House in Solihull and takes care of other residents. She runs coffee mornings and even adopted the scheme's resident cat!
The 3 Pillars Feeding the Homeless
A voluntary group who provide hot food, clothing and provisions to disadvantaged people in the community, The 3 Pillars visit The Brewery Tap car park in Peterborough and Paine's Mill Foyer in St Neots twice a week to offer their incredible support.
Linda Harby
"Ray of sunshine" Linda continues to support many former residents of the now demolished Beckworth Court scheme, despite them not living in her current property.
Dove Cottage Hospice Day Centre
Offering day care for people who live in Rutland with advanced life-limiting illness twice a week. It gives families a break from caring for their loved ones.
Rock Foundation Food Bank
Theresa and Sharon run the food bank for Rock Foundation in Grimsby. They've also taken on another site. Nothing is too much trouble for these two who make a real difference in the community.
Helena and Andy Shelton
Helena and husband Andy set up a Skegness running club in 2014 to get people into running. They've grown the club and it now has 200 members. Generous with their time and knowledge, they put everything into running the club, alongside their full-time jobs.
---