Ria Richards
Ria Richards, 36, lives in Handsworth. She has been a Longhurst Group customer for around a year. With a long history of mental health issues, she used the help of our Employment and Training Advisor Rob Friday to turn her situation into a positive and find work. Here, she tells her story…
"I had a nervous breakdown when I was about 19 when I had my first son and I was referred to various mental health teams, so I have been within the services for a good while now.
Unfortunately, my mental health took another turn for the worse when I was pregnant with my twin boys.
I was introduced to the Mental Health Support Team within Longhurst Group. I've been having weekly meetings which have been really helpful. They help me with all sorts of things such as sorting my bills and they actually first introduced me to Rob as I said I wanted to find work. Their input has been invaluable.
Rob was always very empathetic and there to listen to any of my issues. He was another person to talk to, alongside my support worker. He would always offer me a cup of coffee too at appointments!
Sometimes, we would just discuss whatever was going on in my life. But we also got my CV sorted. I told Rob I had a diploma in hairdressing and was interested in looking into that. Amazingly, Rob helped me find some voluntary work in a salon.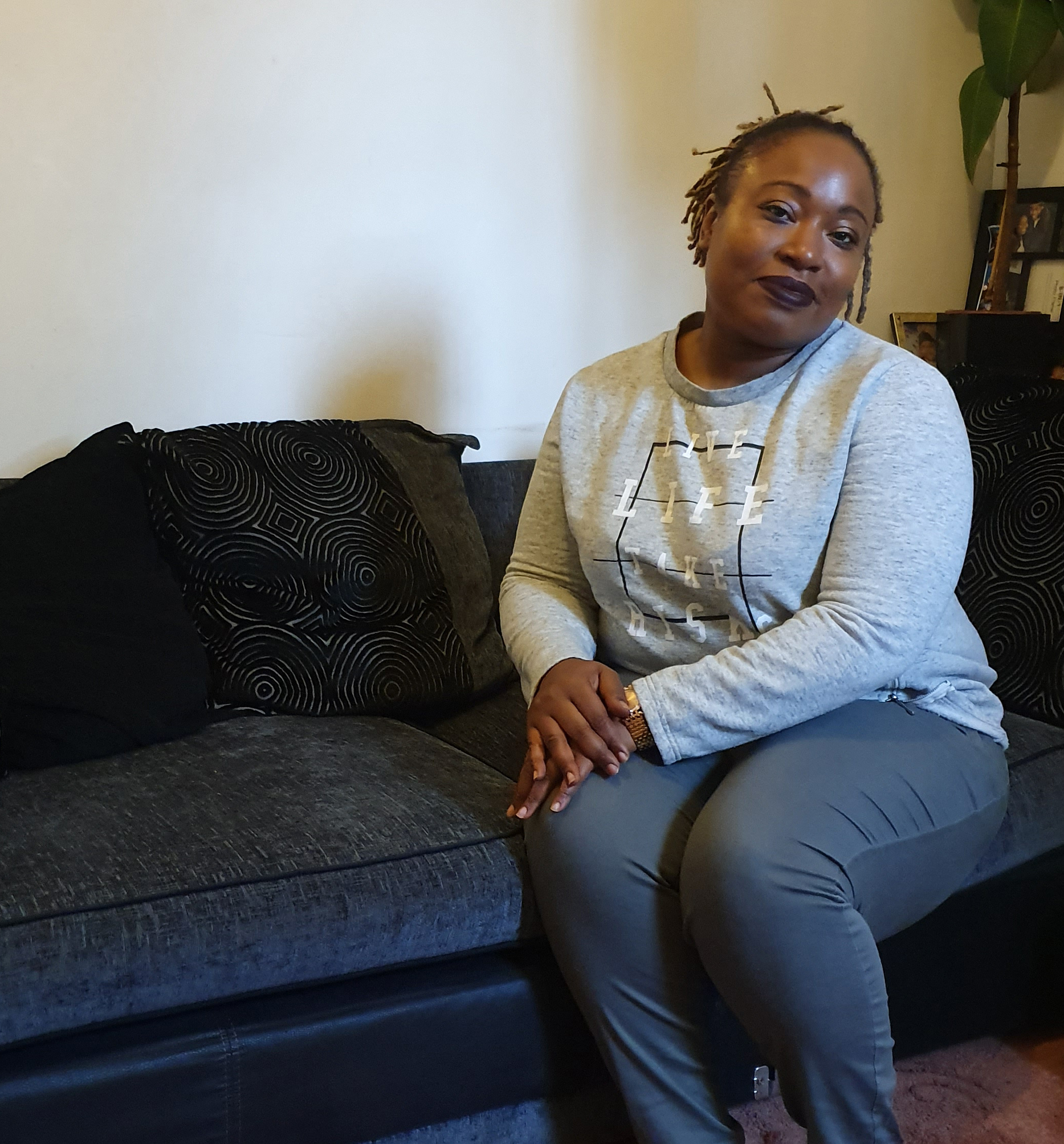 Don't be afraid to reach out for Rob's help to find work
I was also considering doing some sort of support work role myself – either with those who have mental health issues or drug addictions. I had this discussion with Rob and we spoke about some options I could look at.
We concentrated on looking for voluntary work and we rewrote my CV together, focussing more on the care and support side. I uploaded that to a website and the offers just kept coming in! I was getting frequent responses to my CV.
I went for an interview with a company called Bluebird Care and they offered me the job of Care Assistant! I've been working there for a little while now and I am really enjoying the work. They understand my situation and are sympathetic to it, which is great.
Rob's help has enabled me to to pursue two opportunities – the hairdressing and the care assistant role. I can still go and do my hairdressing from time to time because the owner is really supportive and lets me use her salon whenever I like. Rob is very compassionate and a great listener. We went through so much together. He is also now helping my son to find work.
If any other Longhurst Group customer is in a similar situation to me, I would just say to get in touch with Rob. Even just getting up and going to the appointment is your first step to achieving something and Rob will help you take the next steps. Don't be afraid of seeking his help."