About your new home
  NHBC warranty
Your home will have an insurance guarantee as it is a new build - the most common providers are NHBC, LABC and Premier.
For the first 12 months of your property being built, Longhurst Group is responsible to ensure the developer is notified of any valid defects and that they are rectified. If you own your home, there's a second year of warranty which sits with you as an owner, to raise with the developer directly.
Further information can be found in your individual policy found in your handover pack or on request via the Aftercare Team.
---
  Shrinkage
Over time, as your home is lived in and heated, timber and other materials used in the property's constuction will shrink. This shrinkage can cause small cracks on the wall and the ceiling finish. Small gaps may also appear at joints and corners or skirting boards and other interior joinery.
These small cracks are not structurally significant and can be put right in the normal process of redecoration. These are not defects and therefore will not be covered by NHBC or the contractor's warranty.
To minimise cracking, try to keep a reasonably even temperature throughout your home, even in rooms which are not occupied.
---
  Ventilation
Your property is a well-insulated and well-sealed dwelling, built to a high standard of construction and air tightness.
However, it is important to remember that the property needs time to dry out, and that you will need to allow any moisture to evaporate by keeping your home well ventilated.
Leaving a window, or at least the trickle vents (at the top of your windows) slightly open for as long as you can each day will help to reduce moisture levels in your home.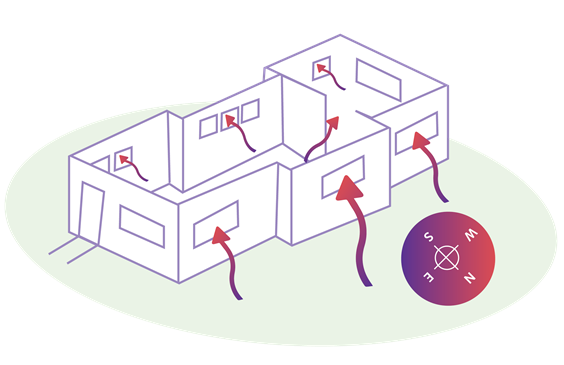 ---
  Condensation
Condensation is often accompanied by black mould, which can affect walls, ceilings and window frames as well as clothes, bedding and decoration. The control of condensation requires a combination of sufficient heating, ventilation and insulation.
Sufficient heating + insulation + adequate ventilation = less condensation
---
  Water temperature
Please be aware that due to building regulations, your bath has been fitted with a Thermostatic Mixing Valve (TMV). Unfortunately, neither Longhurst Group nor the onsite contractor are able to remove this, and this is not classed as a defect.
TMVs, also known as blending valves, help to regulate the flow of hot and cold water, usually into a basin or bath. The main function of a TMV is to regulate the hot and cold water flow so that the risk of scalding is minimised.
---