Our new tenancy sustainment officer
We're proud to have appointed three Tenancy Sustainment Officers (TSOs) across the Group to work with general needs customers who have support needs, or those who need specialist extra support help them to maintain successful tenancies.
One of these TSOs is Brian Noble, who covers the Grimsby area. Here, we spend a day with him in his new role…
8.30am –Due to Coronavirus restrictions, I'm still mainly working from home, so I log onto my laptop and respond to any emails that have come in.
9am – It's time for a virtual meeting with the other two newly-appointed Tenancy Sustainment Officers – Katie at
Peterborough and Ozlem in Rushden. All three posts are part of pilot projects across our operating region which are designed to enhance the tenancy services Longhurst Group offers. Our agenda includes some editing of the action plan and risk assessments that we intend using, and discussion around other ways of recording the work we've done.
10.30am – Now I go on a joint visit with a Housing Officer to a customer who's recently been living in emergency accommodation due to being viciously attacked in his home, as well as being subject to further threats. Unfortunately, after discussion with other support agencies, the property which he'd placed a letting bid on isn't right for him at the moment. We've explained this to the customer and I'm now advising him with bids on other properties that will be better for him.
11am –I meet another customer for the first time, with a support worker, who I've had quite a bit of telephone and email contact with recently. The customer is a young woman, who openly admits she was guilty of anti-social behaviour during lockdown. We'd arranged an online multi-agency meeting to discuss our concerns and plan a way forward. The meeting went really well, as the customer has made some positive changes recently and is working well with all the appropriate agencies.
1pm ­– I meet a Housing Support Worker and a Community Mental Health Worker at a customer's flat. This customer has issues with his mental health, and consequently is very vulnerable. He believes he's being targeted by people and that they've been in his flat and taken things such as his bicycle and driving licence. We investigate the situation thoroughly. The block of flats he lives in has a secure door entry system and there's no evidence
that his flat door has been forced. A lock change was done before - and since - he moved in and no one else has had possession of his keys. To reassure him, we've referred him to Victim Support and helped him fix some door and window alarms that make a very loud noise when the magnetic connection is disturbed. We've also helped him to sort out his direct rent payments from Universal Credit.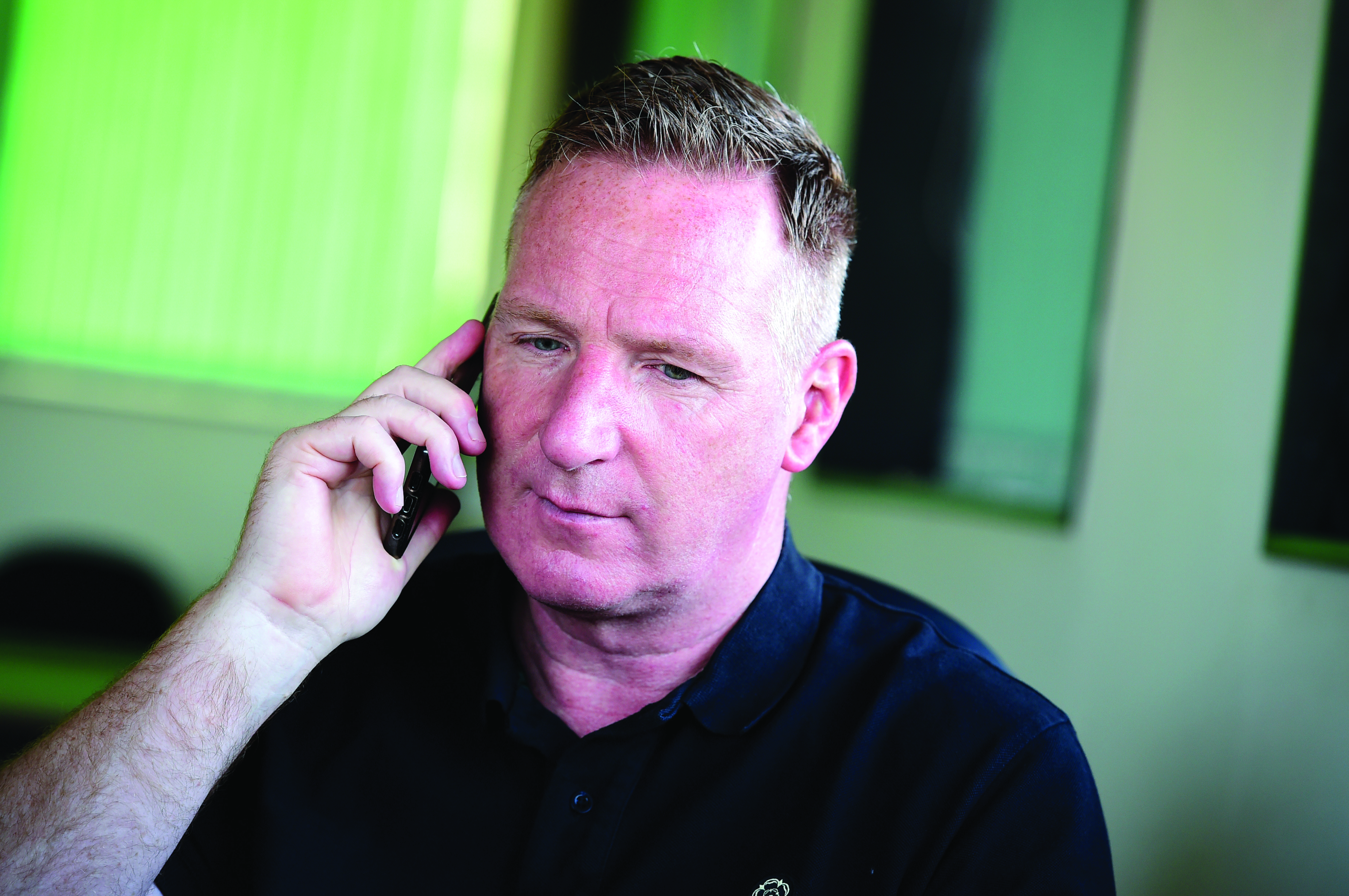 3pm –I meet another Support Worker at the flat of another customer. This customer lives in quite a nice, scenic development, but it has been hit by anti-social behaviour recently. I talk with the customer to help him understand the severity of the situation, as his tenancy is at risk. This situation is very complex and involves
multi-agency working with the police and senior Housing Managers. In recent months, we've also worked with the Mental Health Home Treatment Team (Navigo), the Local Authority Homelessness Prevention Team, Emergency Accommodation Providers, the courts and solicitors to help this customer sustain his tenancy.
4.30pm –This is where I can make telephone calls, emails and record my day's work on the systems. As most of my current cases involve anti-social behaviour in some way, prompt information sharing, and accurate communication and recording is crucial, as some of these cases may well end up in court. Our anti-social behaviour team will need to produce a timeline of information in a logical and correct order from our shared computer system should that be necessary.
5.15pm –I check my calendar for tomorrow and the rest of the week before I log off.