Paulina has joined the property ladder at an affordable cost, thanks to Shared Ownership
Paulina has joined the property ladder at an affordable cost, thanks to Shared Ownership
Paulina Grzyb bought a 45 percent share in a two bedroom end of terrace home on Heron Park in Boston earlier this year using Shared Ownership. She now lives in the house with her four-year-old daughter.
"I absolutely love my new home, but I think my little girl loves having her own room even more!"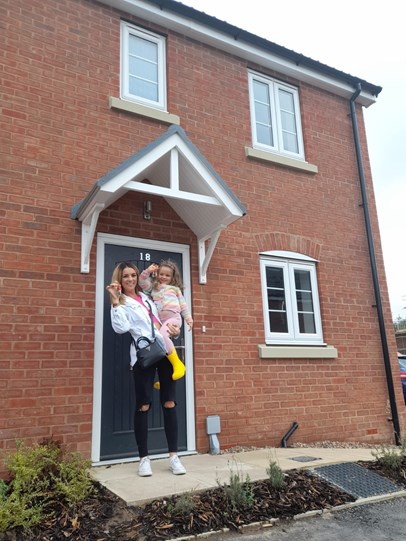 She said that by using the Shared Ownership model, her dreams of owning her own home became much more affordable.
"Shared Ownership has made everything much more affordable, especially if you're trying to get on the housing ladder on your own
It was the only option for me as it was difficult to get a mortgage on the full market value of a house on my own.
Needing a lower deposit for my share of the house definitely made it more affordable for me.
I think it's the best option for young people, especially for those people who are trying to get onto the property ladder at a more affordable cost."
" I'd 100% recommend Shared Ownership with Longhurst Group "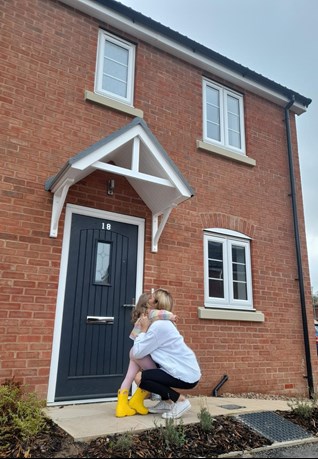 Paulina eyed up our Heron Park development due to its location and she said the process of buying her home was a great experience.
"I always wanted to live a little bit further away from the busy town centre, but I had to think about my little girl starting school soon," she said.
"Heron Park was the best option for us with a primary school within walking distance from our house.
"Katie, New Homes Officer and all the Longhurst Group staff were very helpful throughout the process and were always on hand to answer all of my questions.
Search for your dream home with Longhurst Group
Search our homes today to see what we currently have available in your area.
---