Harry's Pledge and our commitment to carers
Last month, during Carers Week, we took the Harry's Pledge campaign to parliament to host a breakfast briefing that brought supporters of the Pledge and MPs together to discuss the importance of supporting carers and those they care for.
Following the event, which was sponsored by Northampton South MP Andrew Lewer MBE, another MP who attended, Peter Bone, announced his intention to introduce a Private Members' Bill to support carers.
The Bill, titled 'Care Bill' and described as 'a bill to make provision about meeting the needs of persons who are carers and those who receive care; and for connected purposes', has already been drafted and the first formal reading took place in the commons in June.

Before the second reading is due in September, representatives from Harry's Pledge will meet the Secretary of State for Health and Social Care, Sajid Javid MP, to further explore how we can achieve government backing and cross-party support.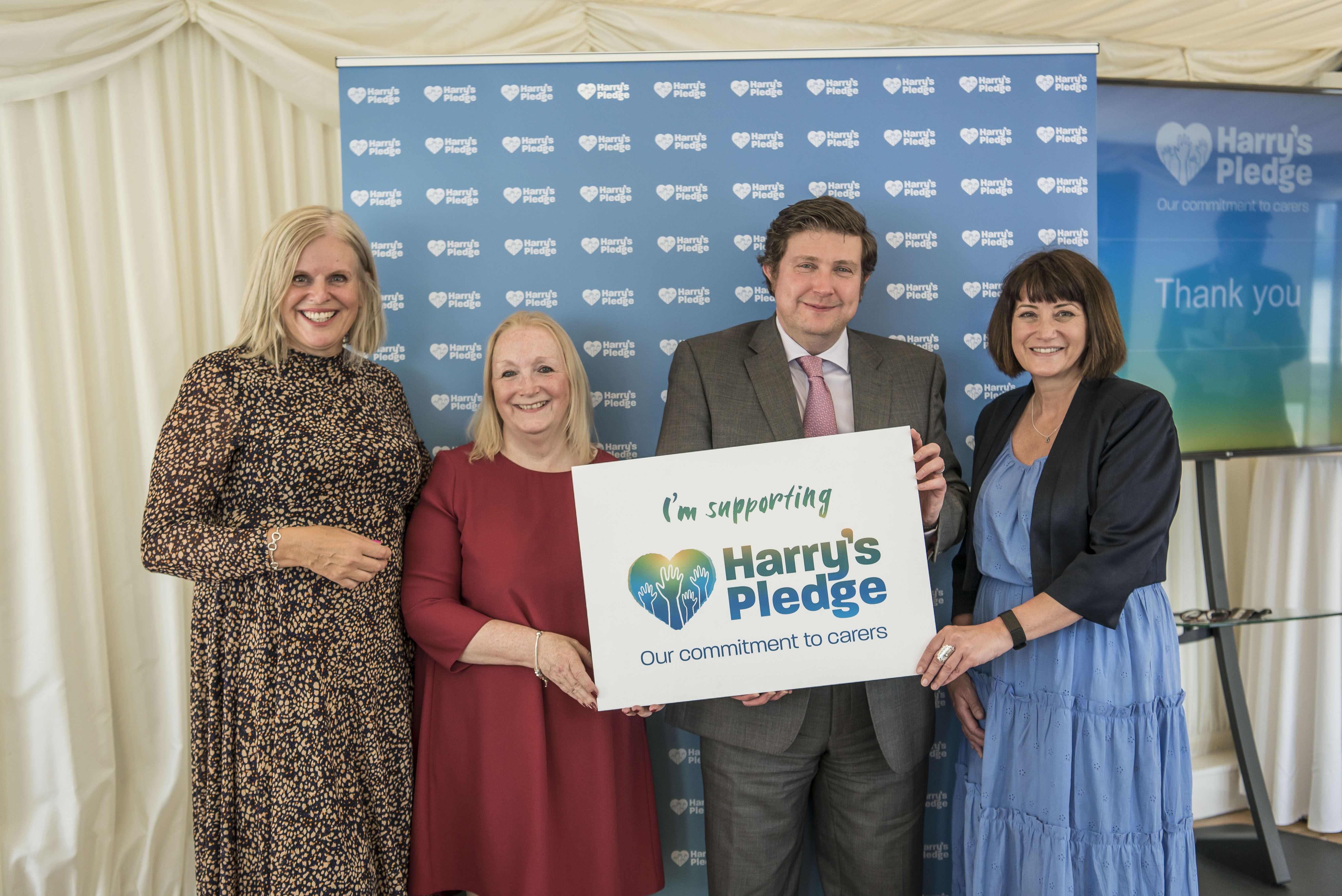 Following the breakfast briefing, Hayley Charlesworth, Harry's Pledge campaign founder, said: "It was wonderful to gather so many influential people in one room to promote the need for better support and employment conditions for carers, both paid and unpaid, under the Harry's Pledge banner.

"There was lots of interesting discussion taking place throughout the morning and I hope that those who were in attendance will remember Harry's Pledge and agree that it's important that we do even more to support those who provide care, as well as those who need it."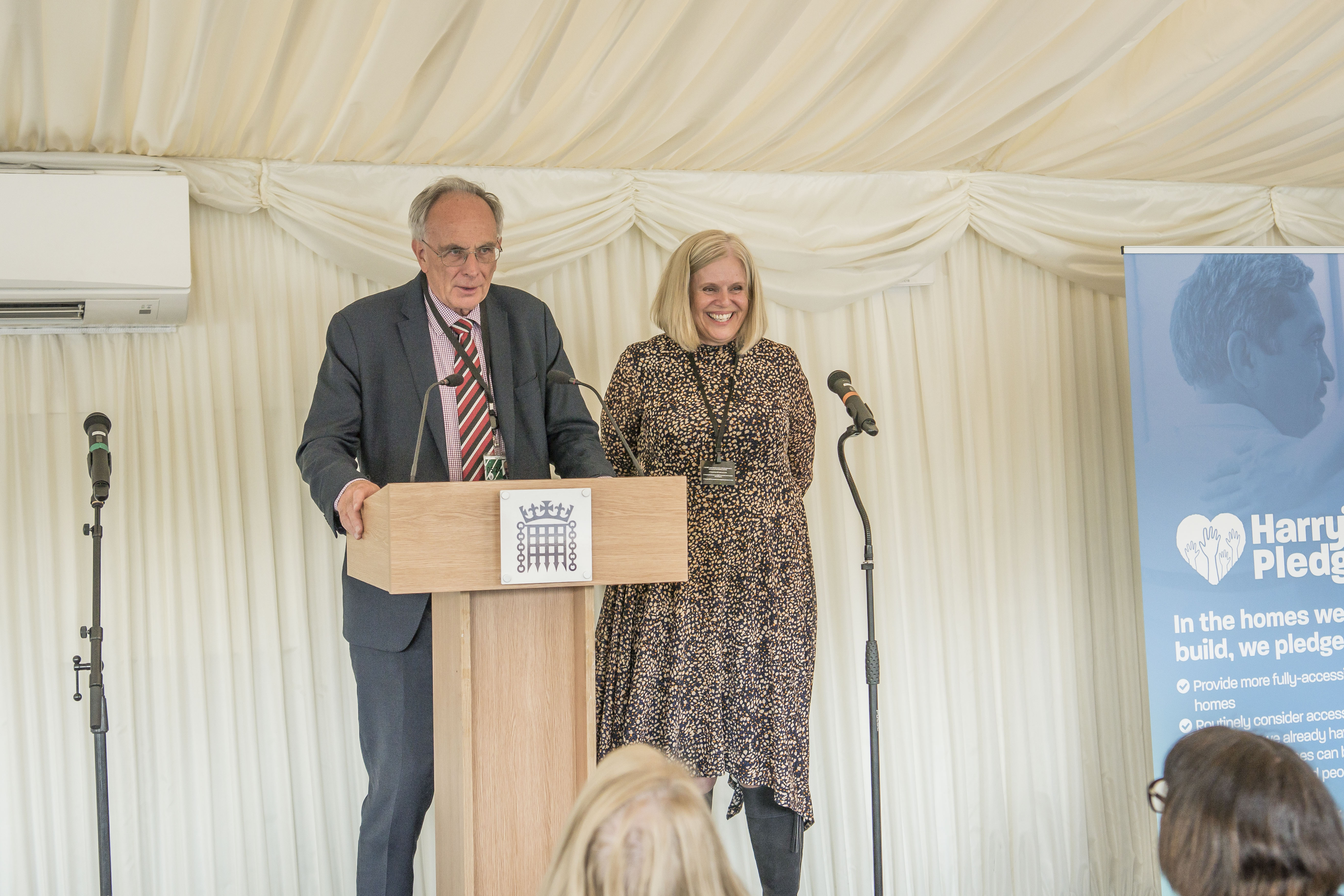 Launched in 2020, the Pledge asks social housing providers, and other organisations, to pledge their support for carers and those needing care. 

Explaining why Longhurst Group supports the Pledge, our Chief Executive, Julie Doyle, said: "We know that people are living longer and with more complex health conditions. We need to think about the support we provide to carers and those that need care in a much more holistic way.
"The commitments outlined in Harry's Pledge are eminently achievable and inexpensive, we just need to see things through a different lens and change our philosophy.
"Now is the time. We'll never have a better opportunity to make this commitment to carers and make a positive difference to so many people across the country."

The videos below capture the highlights of the Westminster briefing. The first features interviews with Andrew Lewer MP and Peter Bone MP. In the second video, Carers UK's Emily Holzhausen OBE, talks about the aims of Carers Week 2022. ​
Working with other members and supporters, Harry's Pledge will continue to enhance the profile of the campaign through further engagement with MPs and providing regular updates of the progress made in each of the four areas of the Pledge. 

Many of the 53 organisations signed up to the Pledge have gained greater understanding of the unpaid carers they employ and the simple things they can change to make life easier for them. This includes undertaking an audit of their existing policies.

Hayley Charlesworth from Harry's Pals - the inspiration behind the Harry's Pledge campaign - has completed many of these these audits and delivered insights that have informed real change. For more information, please visit www.thehelpingharrytrust.com or email Hayley at thehelpingharrytrust@gmail.com 

You can keep up to date with the latest Harry's Pledge news and upcoming events via the website and social media channels and if you aren't already, please follow them on Twitter, Instagram and LinkedIn.