A day in the life of an Asset Sales Officer, Emily Hetherington-Field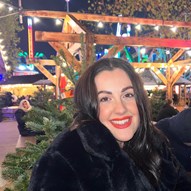 My role in the Asset Sales Team focuses on the re-sale of our retirement living homes and the sale of our stock disposals – this can be houses, land, care homes – anything really!

Each side to my job is very different so means my days and weeks can be very varied.
The retirement living re-sales aspect is very customer focused – whether that be speaking with the family of a leaseholder who has died to explain how they go about selling, or chatting to an excited purchaser. The conversations we have will often tug at my heart strings! I often keep in regular contact with our scheme managers throughout the sale process too.
 
With the stock disposals, I work closely with our Asset Maximisation and Asset Investment teams. They find the properties, pull together an options appraisal report to go to our Board for approval to sell. At that point, I become involved in collating the information required for sale – liaising with solicitors for a title check, speaking to estate agents / auction houses to market. There will always be a mix of property at that early stage, some on the market, and some with solicitors so a lot of chasing is required to keep things moving.
 
On a Wednesday I have weekly catch up calls with our solicitors to chat through how things are progressing and go through anything more complex in detail. A lot of things aren't straightforward but that certainly keeps the day interesting and helps expand my knowledge!
---