Group Board 2021/22
The Group Board during the 2021/22 period is detailed below.
Updated: 20 September 2022
---

Jenny Brown - Chair
Jenny joined the Board in 2019, bringing with her a passion for the housing sector and diversity and inclusion. She began her appointment as the Board's chair in early 2022, having previously been Chair of the Audit and Risk Committee.
Having joined Grant Thornton UK LLP as a Graduate Trainee in 1999, Jenny went on to spend almost 20 years with the organisation, latterly as a Director in the not for profit team, leading on housing. 
Jenny now blends a number of roles including being a part time Director at Altair Limited working on governance assignments with boards across the housing sector, providing coaching to a wide range of people, facilitating learning and development – especially in the Equality, Diversity and Inclusion space – and as a director/trustee on a number of small organisations.
---

Julie Doyle - Chief Executive
Since taking on the role of Chief Executive, Julie Doyle has ensured there's a strong platform for future success by reshaping the organisation, achieving considerable value for money savings and delivering substantial growth. 
With over 25 years' experience in the housing sector, Julie remains committed to ensuring the Group continues to realise its ambition of being a leading developer that improves people's lives by providing high-quality housing and care and support services. 
Since becoming Chief Executive in 2015, Julie has overseen a significant period of change that's included the 2017 merger with Axiom and the streamlining of 19 different boards and committees into one coterminous structure. 
During Julie's tenure, the Group's maintained G1V1 status, returned record financial results and built over 800 new properties. Julie has also been instrumental in guiding the Group to adopt a more aligned approach that sees over 1,100 colleagues work together as 'One Team' with 'One Vision'. 
Alongside her role as Chief Executive, Julie is also a Trustee for The Helping Harry Trust, a charity that supports families of children with disabilities.  
---
Angie Morris - Chair of the People Remuneration and Nominations Committee
With passion and a significant understanding of the role housing can play in the health and wellbeing of individuals and the community, Angie joined the Board in July 2019 having served in a similar role at Axiom since 2016. She's Chair of the People Remuneration and Nominations Committee.
Previously a registered general nurse, senior leader in the NHS and member of the Royal College of Nursing, Angie has latterly worked independently, providing consultancy services to a wide range of public sector organisations and charities. 
With a passion for high-quality, responsive and safe care, she's also a trustee of a Peterborough-based charity that supports adults with learning difficulties. In addition, she's a Board Governor for the newly merged Inspire Education Group that provides Further Education in the Peterborough and Lincolnshire area.
---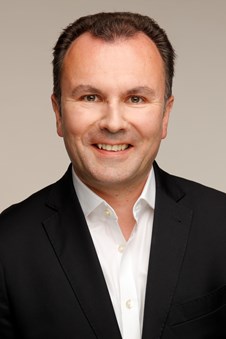 Damien Régent - Chair of the Audit and Risk Committee
Damien joined the Board in February 2022. After a first career as a financial analyst specialising in credit markets and financial institutions, he now works at board level with multiple organisations.
Since 2013, he's worked across sectors as a non-executive director. He currently chairs audit and risk board committees at Crisis (homelessness charity), the Kingston Hospital NHS Foundation Trust (London), Optivo (the G15 housing association) and Pro Bono Economics (research charity).
He was previously on the board of two small high-growth internet businesses, having spent five years supporting internet start-ups.
Damien has significant experience in the not-for-profit sector. He's been on the board of charities since 2011, including in the fields of homelessness and housing, human rights and international medical aid.
Alongside his role on the Group Board at Longhurst Group, Damien chairs the Audit & Risk Committee.
---
Gabriel Behr
A chartered account with more than 20 years' experience in senior finance roles – 15 of which have been spent in Chief Financial Officer roles – Gabriel joined the Board in 2019, following the Group's consolidation. 
Having previously worked as Group Finance Director at a media and technology company, Gabriel has also worked in Australia's construction industry and the green energy sector. 
In 2016, Gabriel became Chief Financial Officer at direct-let student accommodation provider Liberty Living, where he oversaw a significant growth in its portfolio. 
Most recently, he's been involved in a real estate start-up in the emerging Co-Living sector. 
---
Parmjit Dhanda - Chair of Keystone
Parmjit joined the Board in September 2016. He's a former Government Minister with departmental responsibility for the Department of Education, Department of Trade and Industry and the Department for Communities and Local Government - where his responsibilities encompassed local government, planning and the fire service. 
He's a founding board member of the Gloucester Urban Regeneration Company (2004-2010), which delivered the £1billion regeneration of the Gloucester Quays.
He's also served as Chair of the Allied Health Professions Federation and as a Non-Executive Director for the Milton Keynes Hospital Trust, Hanover Housing Association and Swan Housing.
As Executive Director for Back Heathrow, he leads the campaign to build the world's largest privately funded infrastructure project - the plan for increased capacity at the UK's only hub airport, Heathrow. 
In addition to his role as Chair of Keystone, he's also a member of the Group Board and People and Remuneration committee (PREMCO).
---
Pat Brandum - Chair of the Development and Asset Investment Committee
With more than 30 years' experience working within the housing sector and local authorities across the Midlands, Pat, the former Chief Executive of WM Housing Group, brings a wealth of knowledge to the Board. 
Having joined the Board in 2016, Pat currently holds the role of Senior Independent Director. In addition to this role, Pat is the Development and Asset Investment Committee chair, overseeing Longhurst Group's development and asset strategy and its delivery.
Pat was instrumental in establishing the original West Mercia Housing Group (now Citizen) in 1998 and oversaw the growth of the organisation through a series of mergers and new home developments over the following 17 years. She retired in 2015.
Since retiring from full time work, Pat has undertaken a number of consultancy and interim projects across the country and relished the variety that this provided along with the continued learning and the opportunity to see other organisations in action. Pat also serves as a Board Member at Paradigm Housing.
In 2013, Pat won the Lifetime Achievement Award at the Women in Housing Awards. 
Pat's firmly held view is that all of us; as individuals, families and communities, can only thrive when we have safe, affordable and decent quality homes to enjoy. From this strong base, we can all make a contribution to a bright future for our families and communities. 
---
Peter Hay CBE
Peter is a highly experienced social care and public-sector services leader with a track record of service improvement and influence upon national policy.
A proven executive leader and non-executive director with the ability to work successfully in highly political environments at both a national and local level, Peter joined the Board in early 2022.
Having spent 20 years working as a Director in Social Care across a range of local authorities including in Birmingham, Peter stepped away from his executive career in 2017 and has since built up a portfolio of non-executive director and trustee roles as well as providing advice and support in his area of specialism – social care.
He's been a Board member with Anchor since 2017 and currently chairs the Quality and Service Committee, covering housing and care.
Peter, who in 2012 was awarded a CBE for his services to social and health care, is the Chair of Turning Point - a national social enterprise that supports over 105,000 people with learning disabilities, mental health needs, or addiction recovery. In addition, he also chairs the Board of Trustees for the Social Worker of the Year Awards.
---
Philip Morris
A KPMG-trained chartered accountant with over thirty years' post-qualification experience, Philip was appointed to the Board in early 2022.
He's spent the last 20 years running his own specialist procurement business, as well as taking on a variety of non-executive director roles in a number of sectors.
Philip has an interest in social housing, stemming primarily from the consulting work he's previously undertaken with Elim Housing.
He aims to add value to the Group, bringing his knowledge and extensive finance and audit-related experience from working in both the UK and Africa.
---
Chris Tyson - Chair of Finance and Treasury Committee
Chris Tyson joined the Board in June 2022, having previously served as an independent member of both the Audit and Risk and the Finance and Treasury Committees.
Chris was most recently Group Treasury and Tax Director at FirstGroup plc, the bus and rail operator, where he also had responsibility for procurement, and was heavily involved in the disposal of the North American businesses in 2021.
He has worked in senior Treasury roles in a number of businesses over a 30-year career, including Travelport, Enodis plc and Tomkins plc, where his responsibilities have included strategy and insurance.
He also serves as a Trustee Director at First UK Bus Pension Scheme.
---
Joseph Carr
Joseph was appointed to the Group Board in March 2020. He was previously a director at Altair Consultancy Services and spent a considerable amount of his career working as policy leader for the National Housing Federation. As well as being a director and owner of his own consultancy firm, Joseph is a relationship director for MorHomes plc.
Joseph left the Board on 8 April, 2022.